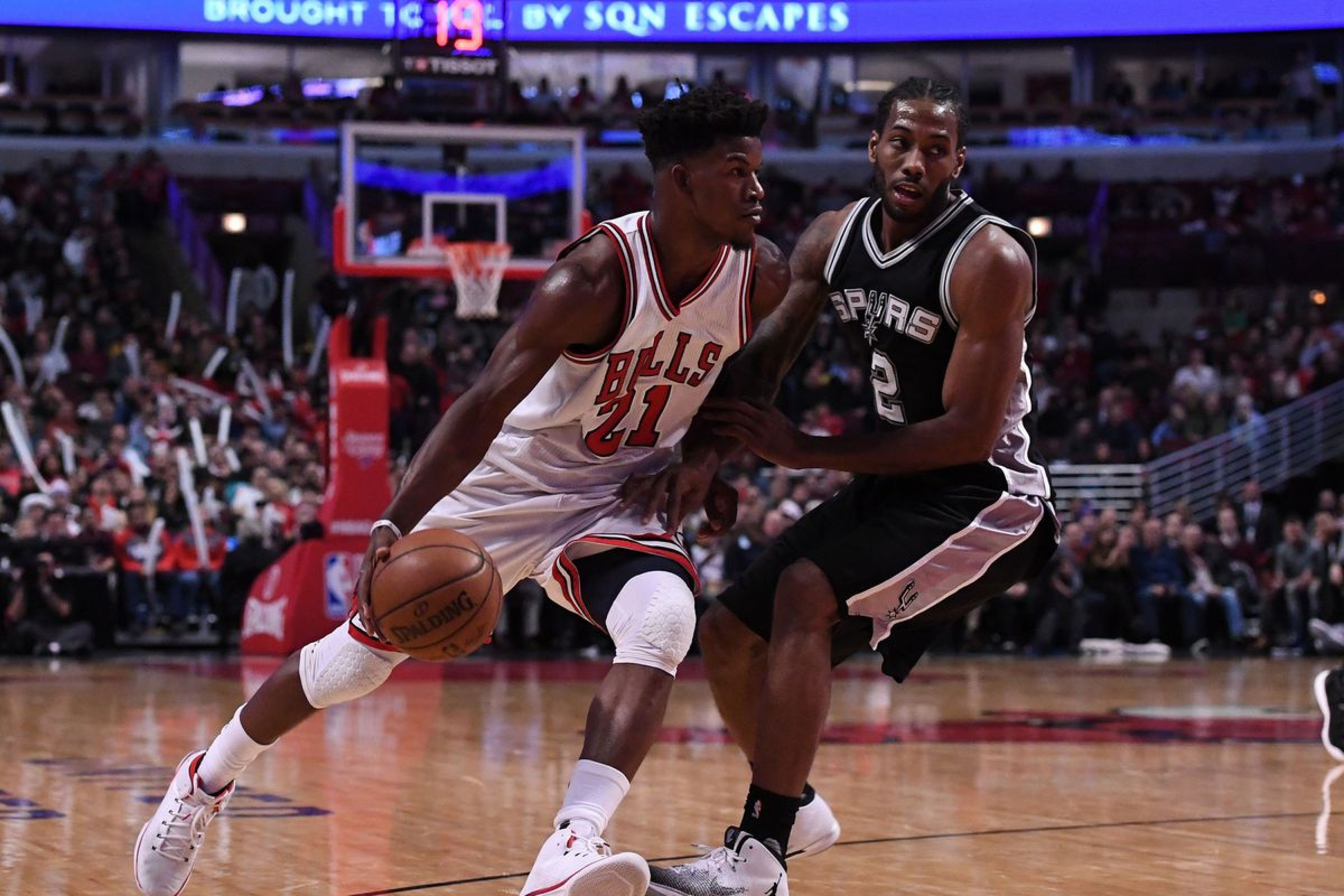 It has been a wild couple of days for the Minnesota Timberwolves organization.
On Tuesday, Jimmy Butler had a meeting with Minnesota's upper management to discuss his future with the team. On Wednesday, news broke that Butler will be asking for a trade out of Minnesota.
Butler has listed he Los Angeles Clippers, New York Knicks and Brooklyn Nets as destinations he would like to be traded to:
Minnesota's Jimmy Butler has three preferred destinations for a trade, league sources tell ESPN: The Brooklyn Nets, Los Angeles Clippers and New York Knicks. Those three teams have max cap space to sign Butler as a free agent in July.

— Adrian Wojnarowski (@wojespn) September 19, 2018
All three teams have the ability to sign two max players next summer but one organization in particular has caught Butler's eye the fastest. That would be the Los Angeles Clippers.
What's not to like? They have a potential point guard of the future in Shai Gilgeous-Alexander, there is the glitz and glamour of playing in the Staples Center, LeBron James is a member of the other team in LA and one Kawhi Leonard has his eye on playing there following the 2018-2019 season.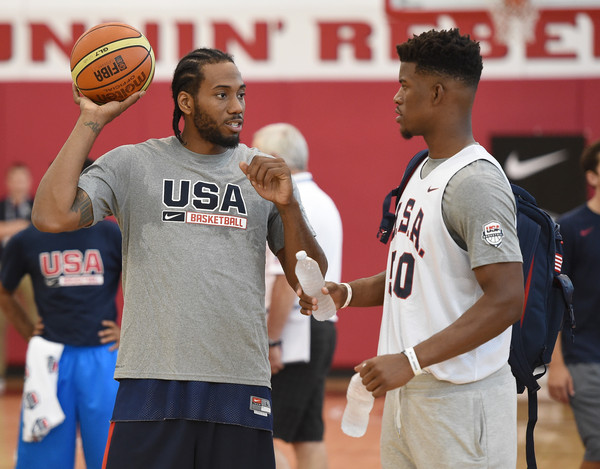 These two coming together would be a dream scenario for the Clippers. For his career, Butler has averaged 16.4 points, 4.9 rebounds, and 3.4 assists while Leonard has averaged 16.3 points, 6.2 rebounds and 2.3 assists. Earlier this summer, it should be noted that Butler and Kyrie Irving had interest in joining forces in the Eastern Conference.
What would it take to get Butler to LA?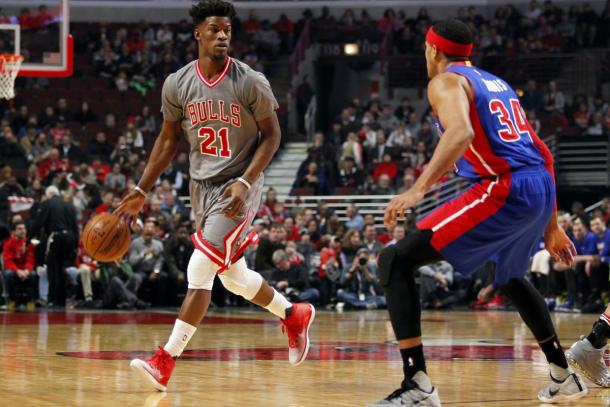 If the T-Wolves want to stay competitive and be playoff contenders, the Clippers would offer include veterans Tobias Harris, Patrick Beverley, Lou Williams or Danilo Gallinari. If you're the Clippers, sending Harris and Beverley in a package for Butler may be to hard to say no to. With Avery Bradley, Jerome Robinson and Gilgeous-Alexander in place, the decision could be easier.
Butler wants a trade to a team that plans to sign him to a five-year, maximum contract that could be worth $190 million in the summer. Butler can sign the max extension with the Timberwolves next summer if he isn't traded, or sign a four-year, $141 million deal with a new team.
If the Clippers want to sign Leonard, his contract could be in the same neighborhood as Butler.
If it isn't Leonard that the Clippers want to go after Kevin Durant, Kyrie Irving, Klay Thompson, DeMarcus Cousins and DeAndre Jordan.
What it would be like to have them on the same team
The Clippers would be put into playoff contention immediately if they were able to land both Butler and Leonard. There would be fun matches against LeBron James and the Los Angeles Lakers, Donovan Mitchell and the Utah Jazz, Golden State Warriors and the Oklahoma City Thunder. Teams that are fighting for playoff contention the like the Phoenix Suns and Memphis Grizzlies would have to set their game up to compete with the Clippers as well.
Butler and Leonard are two of the best two-way players in the league. They would be able to guard along the wing and put up offensive production on the other end. Add Gilgeous-Alexander to the mix and the Clippers' back court have length and could develop into one of the best in the league.
If Tobias Harris would be traded, free agent to be Luc Richard Mbah a Moute would have to fill in and start. Marcin Gortat probably won't be around beyond the 2018-2019 season as the 34-year-old will be a free agent next summer also. Montrezl Harrell would probably see more time on the floor at the power forward position, but the Clippers would have to revamp the front court.
Robin Lopez, Greg Monroe and Tyler Zeller would be a couple of affordable options to play with Butler and Leonard. Guys like Nikola Vucevic and Enes Kanter might be out of the Clippers price range.
Darrell Arthur, Kenneth Faried and Alan Williams could be solid options at the forward position next summer.
For now all of this is hypothetical of course. But if everything falls in place, the Clippers could usher in the next era of Clippers basketball that the Lob City era once brought to the franchise.