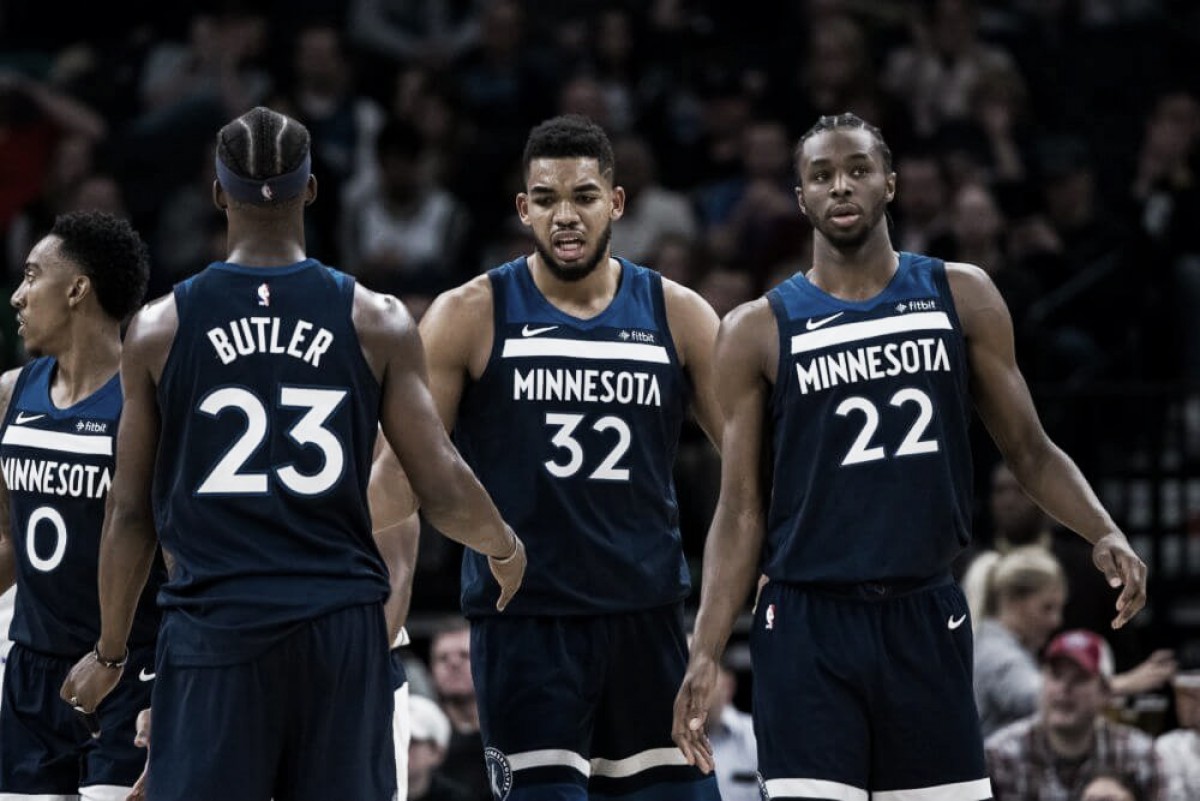 The Minnesota Timberwolves may have a problem.
According to Joe Cowley of the Chicago Sun-Times, all star shooting guard Jimmy Butler is "all but fed up with the nonchalant attitude of his younger teammates," specifically center Karl-Anthony Towns.
Cowley also reports that Butler has "no intentions" of signing a contract extension with the organization.
The 28-year-old Butler was traded to Minnesota prior to the start of the 2017-2018 season after spending the first six seasons of his career with the Chicago Bulls.
Butler has one year remaining on his contract before he can decline his player option and become a free agent in 2019.
Helping the Timberwolves reach the playoffs for the first time since 2003, Butler averaged 22.2 points, 5.3 rebounds, 4.9 assists and 2.0 steals per game.
Butler is not the first player in Minnesota that had unsettled feelings with the organization. Prior to the drat, there were rumors that Towns could be traded to the Phoenix Suns for the No. 1 overall selection that turned into Deandre Ayton. It was rumored that Towns doesn't enjoy the confrontation style of head coach Tom Thibodeau.
Where do we go from here?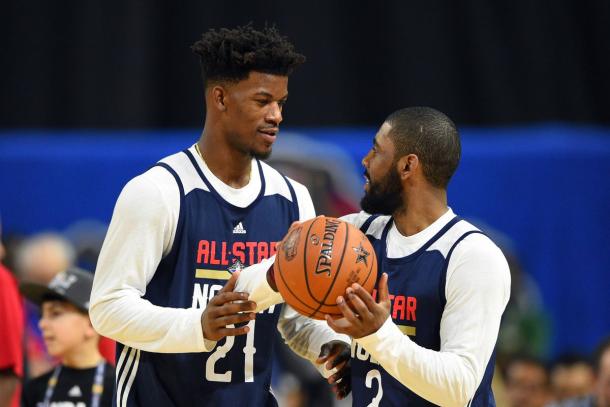 It would be wise for Minnesota to try and trade Butler to get something versus getting nothing and letting him walk in free agency next season.
Butler and Boston Celtics guard Kyrie Irving reportedly have interest in joining forces in the Eastern Conference. Like Butler, Irving can become a free agent after the 2018-19 campaign.
Butler has played playoff basketball in six of his seven NBA seasons, but he has never advanced past the second round. Putting Irving and Butler on the same team in the Eastern Conference could spell trouble for the Philadelphia 76ers among others.
With the West getting even better due to LeBron James' decision to sign with the Los Angeles Lakers, Minnesota's future may not be as bright as initially thought.
The T'Wolves are brimming with young talent in the form of Towns and Andrew Wiggins, but they barely made the playoffs in 2017-18 as the No. 8 seed.
With this news breaking, this could spell trouble for the Minnesota franchise.