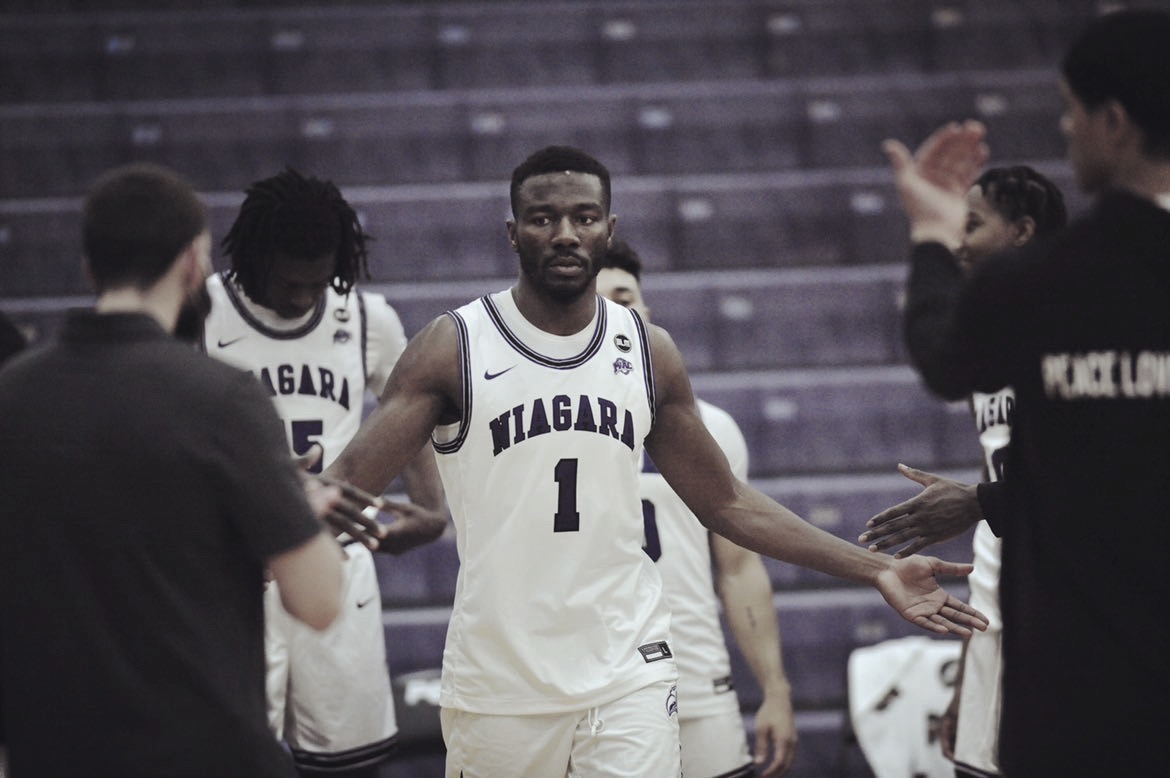 The path to the NBA isn't the same for everyone. While some players are projected to make it to the league during their college career, others may take more time finding the opportunity to excel.
That has been the case for Kobi Nwandu, who took part of three different collegiate programs until he earned a chance to play in one of the best leagues in the world.
Nwandu attended East Stroudsburg and LeMoyne College prior to transferring to Division I Niagara University. He has now signed with the Long Island Nets, the NBA G-League affiliate of the Brooklyn Nets.
Niagara Alum Kobi Nwandu has signed with the Long Island Nets for the 2022 G-League season, team says.
The F averaged 14.6 points, 3.1 rebounds and 2.6 assists in 34.1 minutes per game in over 20 appearances for the Purple Eagles last season. @kobi_nwandu @NiagaraMBB

— Eduardo Villalpando (@eduardovh_mx) January 5, 2022
Opportunity
The 6'6 forward spoke with VAVEL USA and revealed his excitement at the opportunity to play with the Nets in his first ever professional contract.
''I'm excited to get my pro career started,'' he said. ''I'm grateful for the opportunity I'm given and look forward to taking advantage of it.
I think me transferring schools twice and having to join a team of new faces has prepared me to make this next step. It's something I've grown accustomed to really.''
Last season with Niagara, Nwandu averaged 14.6 points, 3.1 rebounds and 2.6 assists in 34.1 minutes per game in over 20 appearances (all starts).
Big congrats to @kobi_nwandu, who has been acquired by the G League's Long Island Nets‼️

🟣🦅🏀 pic.twitter.com/WjCbevEZi7

— Niagara Basketball (@NiagaraMBB) January 5, 2022
He was selected to the All-MAAC Second Team in 2021 and participated in the 2021 Dos Equis 3x3U National Championship.
Not only did Nwandu have success on the court but off of it as well, considering he was a Dean's List student and majored in computer information sciences.
Mentality
The Pennsylvania native also stated that his mentality is what has improved the most since graduating from Niagara University last May.
''I think mentally is where I improved the most,'' he added. ''That was one of my focuses going into the off season as the game is 90% mental. Just watching more film and breaking down my game more to try to give me an edge on the competition.''
The Long Island Nets had a tough season in the G-League Showcase Cup during the fall, finishing with an overall record of four wins and 10 losses.
Nwandu will create some size for the Nets and pick up for some of the scoring along with bringing great energy on the defensive end of the floor.
The 210 forward concluded that he will use this experience to ''try and showcase what I can do and win as many games as possible while trying to enjoy the experience.''