 Julia Goerges made her debut in the semifinals of the 2018 Wimbledon Championships and claimed her best result at any Major to date after 42 attempts. However, despite putting a tough fight and a relatively decent performance while showing some of her nerves, Goerges ultimately fell to the legendary 23-time Grand Slam champion Serena Williams, who had reached 35 Major semifinals compared to Goerges' one.
The American is still chasing for history this week, attempting to match Margaret Court's record and she edges one step closer after beating the impressive German with a 6-2, 6-4 scoreline after just an hour and 10-minutes, showing how good she was on Centre Court today.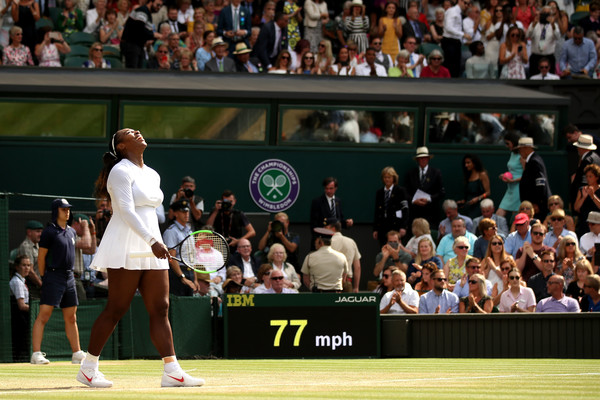 In their second meeting in two months, it was Williams who once again triumphed as she blasted 16 winners to just a mere seven unforced errors, producing some unbelievably clean statistics. Nonetheless, it was a good day on the statistical board for Goerges despite the loss, rattling off 20 powerful winners though it came along with a heavy price tag of 11 unforced errors. Hence, the number of forced errors was crucial in deciding the match outcome, especially when Williams was looking to out-rally the German instead of finding winners on every opportunity.
Williams strolls to take the opening set
Williams opened the match with a confident service hold, serving an ace en route to a comfortable hold within a blink of an eye. The American was playing in her 35th Major appearance and did not seem overwhelmed by nerves, going up against an opponent who was making her maiden appearance in this stage of a Grand Slam.
Goerges looked on course for a love service hold but she lost her way after losing five consecutive points to gift Williams a break point. Three straight winners from the German allowed her to recover from the brink and ultimately grabbed the confidence-boosting hold to get onto the scoreboard.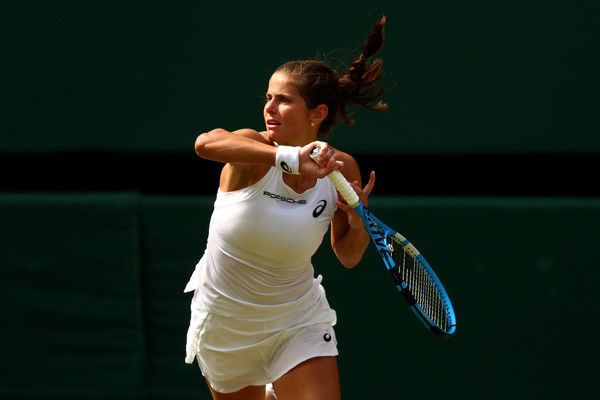 A tricky service game followed but Williams stormed her way to holding her serve yet again, with Goerges unable to find a breakthrough on the return. After an exchange of comfortable service holds, the first breakthrough of the encounter finally arrived upon us.
The world number 13's vulnerable second serves led to an opening for the American to exploit on, allowing her to assert her authority across the court with her strong returns, ultimately drawing the first blood and breaking serve for the lead, which she easily consolidated for a three-game advantage with another easy hold.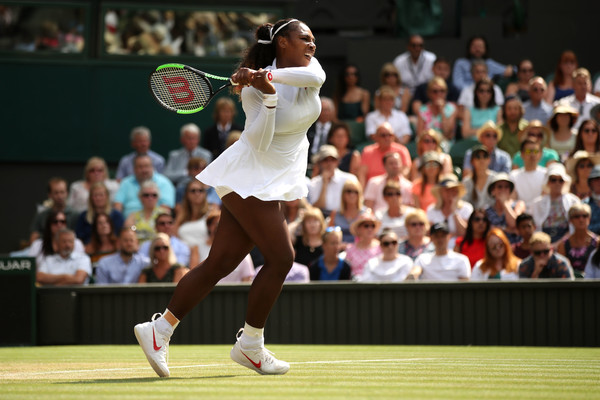 Serving to stay in the first set, Goerges failed to keep up with Williams' rhythm and often lacked behind in terms of power and footwork, and was eventually broken for the second time in succession to gift Williams the first set 6-2 after just a mere 33 minutes of play. Despite hitting 12 winners to just five unforced errors, Goerges was forced to many more mistakes in her baseline game which proved crucial to the one-sided opening set.
Williams overcomes a late wobble to grab the huge win
The early stages of the second set were much more straightforward than the first, with the servers conceding just two points through the opening five games of the set. Goerges put in another loose service game, which came in the exact same situation as compared to the first set. It was a sense of déjà vu when the German was broken as Williams opened up a commanding 5-2 lead within a blink of an eye.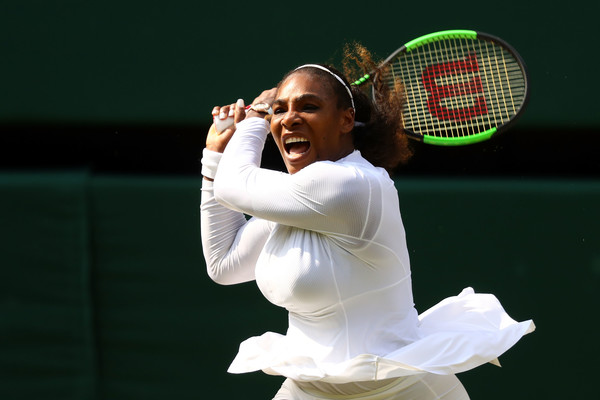 This time, Goerges held her composure and was able to overcome her nerves to hold for 3-5 to lessen the deficit and force Williams to serve the match out. In some extraordinary fashion, Goerges came out of nowhere and produced the best return game she played all match, breaking straight back to return on serve.
However, the 12th seed was all over the place as her hands became tight and committed several unforced errors once more — but this time the errors proved deadly as she fell 2-6, 4-6 to the in-form Williams after just 70 minutes of play.