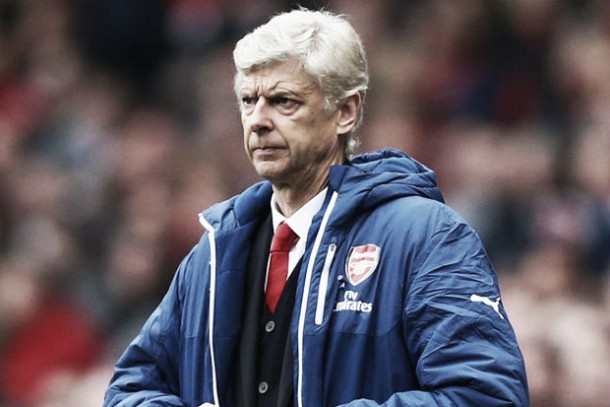 Everton defender John Stones will not be targeted by Arsenal in the upcoming January transfer window, according to manager Arsene Wenger.
The 21-year-old centre-back has reportedly attracted attention from some of the biggest clubs in Europe, including Barcelona, Chelsea and Manchester United but Arsenal are not one of them, insists the Frenchman.
When asked about potential transfer targets in the new year, and particularly Stones, Wenger made it clear in his pre-match press conference that he wasn't going to discuss the possible move from Goodison Park to the Emirates Stadium, but only focus on his upcoming game against Sunderland, which the Gunners eventually won 3-1.
Wenger not interested in rumours
"We are not after Stones, if that's what you want to hear," Wenger stated bluntly. "We are focused on tomorrow's game."
The focus on the game against Sunderland was on Wenger's team choice, with 10 first team players out injured. During his pre-match press conference he was questionned as to whether he would look to reinforce his injury-ridden squad in order to bolster his side's Premier League title credentials.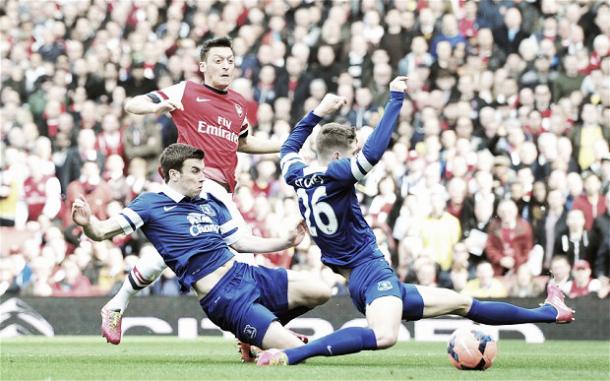 Stones (R) in action against Arsenal - image via the Telegraph
"At the moment, I'm more focused on responding tomorrow," he said, continuing to note that he had previously stated that he would be "open" to bringing in new players if he deems them necessary.
Arsenal focused on December task
For the time being, Wenger's focus is to "show how strong we are mentally", and to "respond in a very positive way". The Frenchman also noted that "December is a very important month" for his side, who will be hoping to make an assault on the top of the league table.
Much to the delight of their fans, Everton fended off large bids for their English international from Chelsea during the summer, insisting that he was not for sale.
The transfer saga lead to the creation of the popular "money can't buy you Stones" chant to the tune of "Can't Buy Me Love" by fellow Merseysiders, The Beatles.
However, with the interest being shown by Champions League winners such as the Catalonian giants Barcelona, there remains a distinct possibility that Roberto Martinez' resilience will not be enough to keep the young prospect on Merseyside indefinitely.