 The past seven days are probably not going to be remembered very fondly in the career of Louis van Gaal. The disappointment of the Champions League exit was palpable, but going into the weekend's game with Bournemouth was the carrot of potentially going joint top of the Premier League with a win, if only for 24 hours. That United put in another insipid display and succumbed to a defeat was unfortunately not much of a shock. Going into the game, United with 13/10 to win with bookmakers. Odds against in a game against a newly promoted team who sat in the relegation zone seemed crazy. The bookies are not often wrong, and what seemed like generous odds, were in fact not generous enough.
The knives have been out for van Gaal for some time, as a lack of entertainment has fans frustrated, but these two huge setbacks have really set the cat amongst the pigeons. There is now something seriously wrong at Old Trafford, and it is going to be an interesting time over the busy Christmas period to see how the United board react. Until now, there is no questioning that van Gaal is still the man for the job and he will be retained for the duration of his contract. Indeed, there were whispers after the Champions League exit that it could be seen as a blessing in order to concentrate on the League - with the new pending TV deal it is seen as important if not more so than the Champions League in terms of revenue. Cash is king, but maybe the board are forgetting the small matter of distracting Thursday nights that the Europa League will bring.
van Gaal needs to find a solution
Even allowing for the disastrous week, van Gaal is safe for now, but results over the next few weeks will really test the resolve of the board. It is not in their thinking to change the manager, they have always been in favour of 'stability' and continuity, but quite frankly there is a lot wrong on the pitch right now. How much of that is down to van Gaal is not known, but he has to take the overall responsibility. The players are not performing at all, whether they are seasoned campaigners or youngsters finding their feet. Whatever the problem is, van Gaal needs to find a solution and quick. He is being questioned about the system, the style of play, his team selection and his substitutions and right now every aspect he appears to be getting wrong. After any disappointment you want the next game to come quickly, but Norwich City at home is now looking ominous.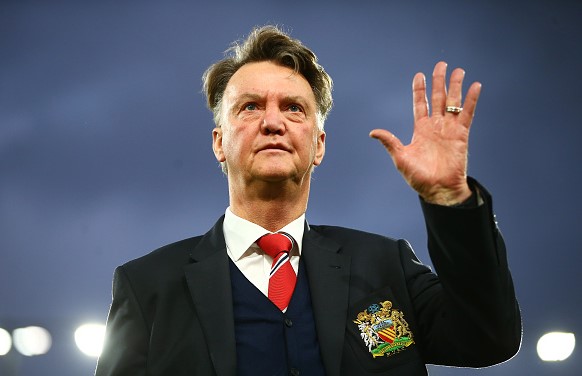 What would have been a home banker is now a treble chance. The Canaries keep putting in spirited displays and despite being close to the drop zone will come to Old Trafford without fear. In 1987 United won at Anfield 1-0, and followed that up with a 1-0 home defeat against Norwich, such was the inconsistency at the time. Now, whilst United have been mainly hard to beat, they don't look like they can blow teams out of the water, and that in itself gives any visiting team confidence. Stay compact, concentrate and when the opportunity arises - which in almost every game they do - attack with everything. It is almost the perfect gameplan against United. At worst, you may lose 1-0 but you won't go away with a thrashing. Norwich will fancy their chances, and that is a situation that needs to change.
Mid-season sackings are a rarity at United
United sacked David Moyes mid-season, but they gave him the opportunity to keep his job by waiting until the Champions League exit. It was brutal, it may have been the wrong call, but the situation then has a similar feel to the situation now. There have been times under van Gaal where the team have clicked and put in some eye-catching displays. This season you could point to Southampton and Everton away, but realistically the performances are becoming worse and worse and really hard to watch. The opposition play their part in stifling games, but United should have enough quality to overcome any negative tactics. Ron Atkinson was also sacked mid-season, but he was sacked with the team struggling badly and in the relegation zone. The club may also have panicked with Big Ron, but nobody can question that it proved to be a correct decision.
To sack van Gaal now poses too many questions. One would assume that Ryan Giggs would immediately take the hot seat, just as he did after Moyes was relieved of his duties. He is seen as the long-term successor to van Gaal anyway, but would he be the permanent fixture? If he is a fan of van Gaal and is complicit with the tactics, then is Giggs going to change things at all? If not, can he make changes and do it quickly enough to mount a title challenge? If he isn't able to make positive changes soon enough, does that mean he gets tainted and then United look for yet another manager in the summer? Maybe Giggs could wave a magic wand, and United pick up the baton as Liverpool seem to have done under Juergen Klopp.
All sackings have risks attached
There have been some casualties already in the Premier League. Dick Advocaat resigned at Sunderland, Brendan Rodgers got fired at Liverpool, Tim Sherwood at Aston Villa and more recently Garry Monk of Swansea. Sunderland have brought in experience, but their situation meant their only goal this year is Premier League survival. Sherwood spent money in the summer, but with Villa being cut adrift his sacking wasn't much of a surprise. Rodgers was underperforming and his team were playing football akin to United right now. Liverpool made the change early in the season giving the new man time, but Rodgers achieved nothing in three years so his sacking was not much of a surprise. Gary Monk's sacking is one of the strangest changes. He was having a bad time, but in general, he had done a good job at Swansea and all managers endure a bad run at some point. The irony is that Swansea are looking at Ryan Giggs as a potential successor, which could seal United fans fate, as van Gaal would be going nowhere.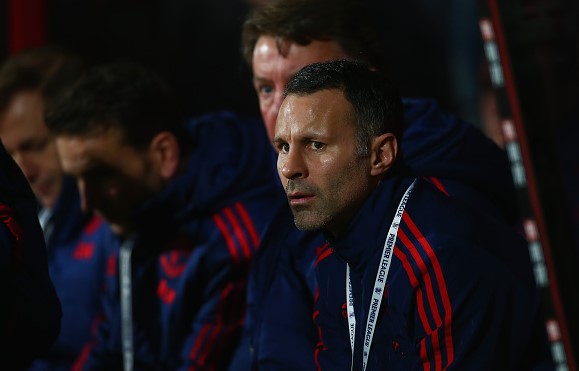 Is that so wrong? Chelsea have been the most trigger happy when it comes to their managers. Since Roman Abramovic took control in 2003, there have been 11 managers (Jose Mourinho twice) including caretaker managers. Not far off one per season. It hasn't harmed them, as in that time they continue to garner an impressive trophy haul. This season they are having a torrid time in the League. They are near the foot of the table, and Mourinho has been involved in some unsavoury off-field issues. Despite this, it appears that Chelsea are looking at a different approach because they have stuck by Mourinho when they could easily have sent him packing for a second time. There is no telling that this is the correct approach, but they have sacked successful managers previously, so last season's League title would not normally cut any ice. As a Chelsea fan, it must be hard to invest any real emotion into a manager because you don't know how long they will be in a job. That must be strange.
New manager, but no new signings
If United sack van Gaal this year, then they will be starting to tread the same path. United fans are being short changed right now, but is it better to keep the faith and if things take a turn for the better reap the rewards of patience? Or just get someone else in and hope that change pays instant dividends? The Chelsea players must have got used to upheaval and were able to continue to pick up silverware, but United's players are mainly used to stability. Another managerial change is not necessarily going to be a good thing, not right now anyway. There is cash burning a hole in Ed Woodward's pocket, and either in January or in the summer van Gaal will be given funds to bring in more quality.
It is a certainty that van Gaal has already given the board his wish list. A change of manager now may mean that January comes and goes without additions, and that would not be a good thing. January is not a month for bargains, but United are desperate for an injection of real quality. The squad is not good enough to win anything, the number of youngsters in the side shows that. Even though it means United will yet again be ripped off, if there is a chance of bringing someone in when January comes then managerial changes are not welcome. Uncertainty over the main man is going to have some bearing on a players decision. United are still United, and when they are throwing cash like confetti then they are still a big pull, but maybe not everyone would fancy a turbulent, struggling United in January.
Van Gaal and the players need to earn their wages
Results are the bottom line, and despite some rancid performances, United have been getting enough results to be at the right end of the table, so this week has to be consigned to history. This period has to be a blip. The current injury crisis cannot be used as an excuse, and United's players have to show why they are where they are. They need to step up to the plate and start performing to the expected levels, and that goes for each and every one of them. However, van Gaal needs to ensure that his meticulous planning is on the money too, especially where substitutions are concerned. His recent efforts have been as baffling as the performances, but to a certain extent, they shouldn't matter. The problem has not been with the substitutions, but with the initial 60 or 70 minutes and Nick Powell or anyone else for that matter are hard pushed to make a difference when chasing the game.
Entertaining Norwich should not be a game that provides trepidation. That fixture is normally one that fans look forward to, as there is every chance that United can run up a few goals. That's not being disrespectful, that is just how things normally work. Van Gaal needs to get that feeling back, but as a bare minimum ensure that there are no more slips. United need to go on a run, because if they don't then it really does bring his role into question. He has been hailed as an innovator and is widely regarded as being the forebearer for the current Barcelona style of play. That may be true, but he was endured at Barca despite winning trophies, and whether he laid the blueprint or not, it was others that took the Catalans onto greatness. Pep Guardiola was one of those, and he may be available in the summer. Giggs is the heir apparent, but it makes sense for United to see this season out and take stock in the summer when not just Guardiola but Carlo Ancelotti may cast glances over in the direction of Manchester. The red part, of course.