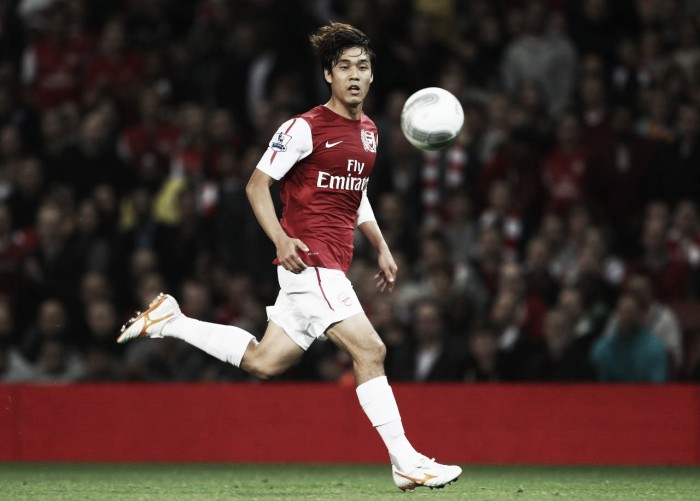 Arsenal confirmed their second signing of the summer this weekend, capturing 21-year-old Japanese forward Takuma Asano from Sanfrecce Hiroshima.
The Japan international becomes Arsenal fourth major Asian signing under Arsene Wenger, whilst he will be hoping to be the first to break the first team, unlike Junichi Inamoto, Park Chu-Young and Ryo Miyaichi before him.
Asian stars in English football altogether have been rather scarce, only Leicester City's Shinji Okazaki and former Manchester United midfielders Park Ji Sung and Shinji Kagawa can boast league winners medals, the latter still only playing a small role and making only 38 league appearances in two seasons before returning to Borussia Dortmund.
The Gunners don't yet have a distinguished history of Asian stars, with none of their former signings made impact in Arsenal's first team and usually having short stays.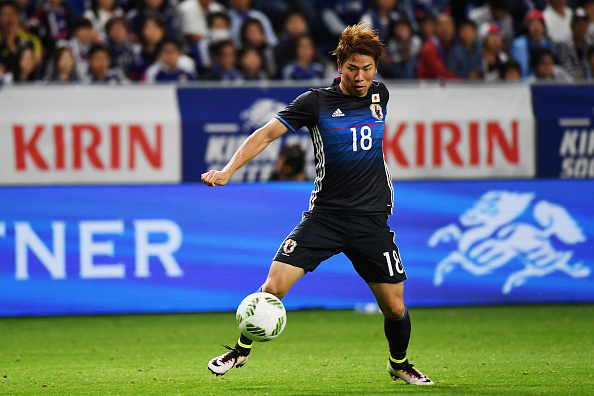 Commercial signing
This is for a variety of reasons, some cynics would argue Wenger's first major Asian signing Inamoto was for commercial reasons with the Asian market expected to expand vastly due to the upcoming 2002 FIFA World Cup being held in Japan and South Korea.
Inamoto did in fairness have an array of talent to compete with when he joined Arsenal at just 21-years-old; in central midfield Arsenal could already boast future captain Patrick Vieira, Edu, Ray Parlour and youngsters like Jermaine Pennant.
He would make only a handful of League Cup and UEFA Champions League substitute appearances before being released after just one season.
Funnily enough, his two goals for Japan in that summer's World Cup would have probably increased his market value and commercial value for the Gunners, instead he joined neighbours Fulham and became a cult hero in West London before spells at West Bromwich Albion and Cardiff City.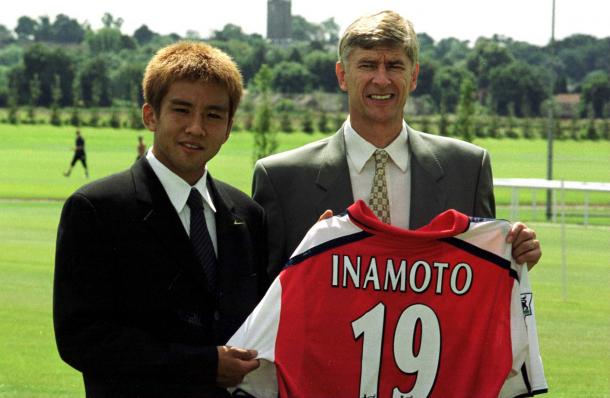 Failed youth
Miyaichi was supposed to be one for the future when he joined as a 19-year-old, possessing great pace and trickery, which was supposed to make him a handful for opposing full backs.
He immediately moved to Feyenoord impressing in the Eredivisie with several 'Man of the Match' performances which caused Dutch media to start calling him "Ryodinho" and the "Japanese Messi".
His time in England however, did not go quite as well, like Inamoto he was confined to several substitute appearances in the League Cup and only made one league appearance during his time in North London.
Miyaichi's time at Arsenal, usually consisted of time spent away from the club on loan, he made appearances for Bolton Wanderers and Wigan Athletic, coincidentally being relegated in back-to-back seasons with both clubs from the Premier League.
He impressed at Bolton, being named February Player of the Month by the Trotters fans but his loan spells couldn't aid his quest to break into the Arsenal first team.
A final loan spell that ended in the FC Twente reserves would be the end and his contract was terminated in 2015, joining FC St. Pauli in the 2. Bundesliga in June 2015.
Unbelievable
Inamoto and Miyaichi could be viewed as talents for the future; Arsenal's signing of then-26-year-old Park Chu-Young was very bizarre.
The Gunners, having lost captain Cesc Fabregas and Samir Nasri in the summer of 2011 and having been humiliated 8-2 by Manchester United days previous, went on a last day spending splurge that included the South Korean international.
Park was expected to sign for Lille OSC from recently relegated AS Monaco, whilst he was supposedly sat in his hotel room just before the end of his medical at Lille, before he unexpectedly left and joined the Gunners.
Outside of a spectacular finish against Bolton in the League Cup, Park looked very much out of his depth at Arsenal and it was no surprise he had a succession of loan spells outside of England.
He went 14 months between Arsenal appearances, making a brief substitute appearance against Chelsea in the last ten minutes of a 2-0 League Cup defeat in October 2013, which would be his last Arsenal appearance and his contract was terminated in June 2014.
He is considered one of Arsenal's biggest transfer flops; the Daily Telegraph's John Duerden compared Park's signing to "the worst call to answer since Colin Farrell picked up a New York public phone in Phone Booth and endured a few hours of misery."