Real Madrid defender Raphael Varane has confirmed that he rejected the chance to join Manchester United earlier this summer.
The French centre-back would have been reunited with ex-boss Jose Mourinho had he made the switch to Old Trafford, but the 23-year-old instead chose to stay in the Spanish capital.
Why Varane turned down United
Speaking to French outlet Canal +, Varane said that "when Madrid and I are in sync on my project, there are no questions to ask yourself" on the subject of rejecting a move to United.
Varane added that he "felt good in Madrid", but conceded that it's "not easy to say no to Jose Mourinho".
His allegiance to current manager, Zinedine Zidane, was partly behind his choice to stay in Madrid. Varane explained that it was "that trust, that support which was important for me", before adding "when I was reassured on that point, there was no question of it (leaving) anymore".
Varane an obvious target
Mourinho has been a long-term admirer of Varane, having declared that the Frenchman was "the best young defender in the world" the season after he left his managerial position at the Santiago Bernabeu, per the Daily Mail.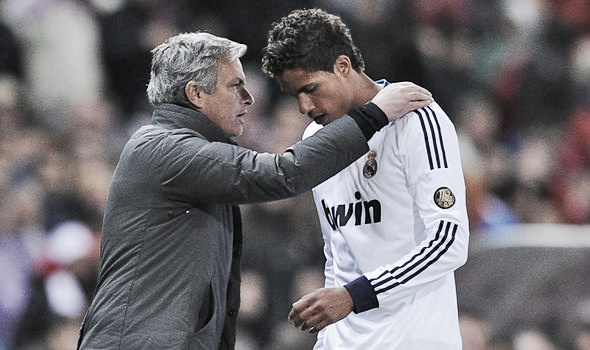 The Portuguese boss also included Varane in a list of 55 youth players that he claimed to have brought into the first team earlier this summer, despite having signed him for £8.5 million from Lens in 2011 as an 18-year-old.
However, Zidane was said to be influential in Varane's move to Real Madrid, leading the Frenchman to remain loyal to his compatriot instead of Mourinho.
The news of United's pursuit of Varane also poses the question of whether the club were, in fact, pursuing two centre backs in this summer's transfer window. Mourinho's men signed just one defender in the summer – the so far impressive Eric Bailly from Villarreal – but question marks remain over the current back four, despite conceding only twice in the first four matches of the season.