Paul Pogba had rejoined Manchester United after signing a world record fee of £89 million in the summer.
After spending a successful spell of four seasons at Juventus, the midfielder had joined Jose Mourinho's side to kick start one of the biggest challenges of his career, but the player himself hasn't hit the playing level he was enjoying in Turin so far, but his manager has offered another opinion regarding the player's recent performances.
Mourinho is convinced that Pogba is still adapting to the Premier League
In an interview with Sky Sports, the Portuguese boss insisted that the French international "can play in so many positions" and that "the problem is not the position. The problem is not the tactical system".
Pogba is currently being criticized for his performances on the pitch but Jose has a different opinion as he thinks that "the problem is, in my opinion, somebody that comes from a different style of football and needs this time to be at his best level in football that is really difficult to play, especially for midfield players".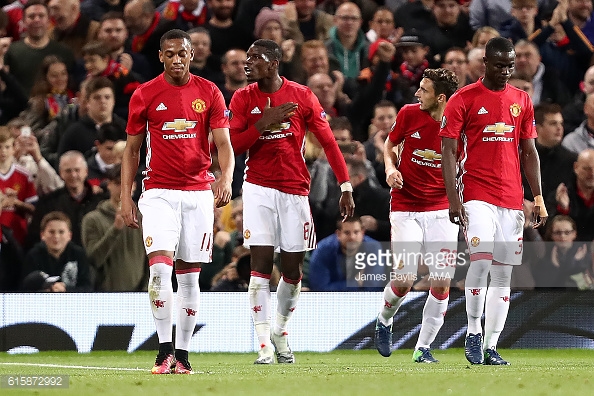 Mourinho thinks that Pogba's time will come
In the same interview, the former Chelsea manager said that he thinks "it is really difficult to play or adapt from different realities" and he is a "phenomenal player", with "unbelievable potential".
The 23-year-old had scored eight goals and provided 12 assists in the Serie A last season and the former Inter Milan manager thinks that "he has years and years to develop his game, so that expectation and investment from the club is based on that - a super player for the next seven or eight years".
Mourinho wants fans to be patient with Pogba
As a world record signing, Mourinho understands that fans and media around the world expected to see the best of the French player since day one but the former Real Madrid manager insisted that Paul is "getting better and better and better at every level. That's our expectation.
Mourinho said the expectation was never for Pogba to arrive and be unbelievable from day one, " But the other thing is that we trust him so much that we pass to him this kind of feeling".