 ​Some of the Championship's top sides are eyeing up Watford striker Jerome Sinclair on a loan move in the January transfer window.
Sources have said that Brighton, Norwich, Wolves, Brentford and Bristol city are all wanting to sign the 20-year-old on a loan deal come January. They also stated that he is still interested in breaking into the first team but is still open to loan moves.
From Red to Yellow
Jerome signed for Watford from Liverpool for £2 million in the summer but has yet to make his debut for The Hornets, however he has been named in the squad for 12 of Watford's games this season but failed to make a single appearance. At the age of just 16 years and six days, Sinclair became the youngest ever player to play for Liverpool which was in a League Cup game again West Bromwich Albion back in September 2012.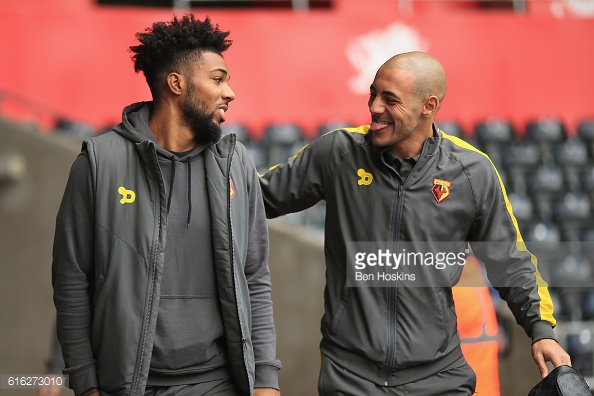 Representing England
The Birmingham born youngster has played for both England under-16's and under-17's. He scored on his Under-16 debut in 2011 as England beat Wales 4-0 in the Victory Shield.
His first goal for the under-17 squad came in August 2012 as he scored their first goal in a 4-1 victory over Turkey.
Why it has not worked for Sinclair at Watford
Sinclair joined Watford back in summer and many Watford fans though he will make a big impact into the squad but has yet to feature.
Mazzarri has favoured Stefano Okaka, Isaac Success and also Odion Ighalo over the 20-year-old. Experience is key when playing at that level of football and maybe Mazzarri does not beleieve he has has enough experience yet which some Hornet's fans may argue.
Sinclair's thoughts on signing for The Hornets
When Sinclair signed for Watford in the summer, he took to twitter and said "For me it's an exciting new chapter and I can't wait to get started with @WatfordFC"
Watford will next be hosting Stoke City this sunday Live on Sky Sports 1, coverage starts at 11:30am