 Manchester United left-back Luke Shaw is eager to prove his worth next season. The England international is determined to get back to his best form for United next season. He is currently on pre-season tour, recovering from a ligament injury he suffered against Swansea City in April.
There have been reports that Shaw will be given a fair chance by Jose Mourinho to establish himself as a first choice left-back at the club. After growing uncertainity around his future, Shaw is set to stay at Old Trafford next season.
Shaw in good shape ahead of new season
The 22 year old left-back has been previously criticised for his poor conditioning. Louis Van Gaal criticised him openly about his weight in his debut campaign for Manchester United. Shaw responded well by getting completely fit and started his second season strong until he suffered a double fracture against PSV Eindhoven.
Shaw came back in the first team at the start of season. Mourinho publicly criticised him frequently throughout the season, questioning his professionalism in training. While talking to media after the game against LA Galaxy, Shaw said that this is his "season to prove myself" and he is "in good shape." The left back is eager to mend his relationship with Mourinho.
Shaw is not putting a time frame on return
The former Southampton defender is expected to return for United first Premier League game against West Ham United next month. However Shaw is not ready to put any time frame on his return to action. He said that the "sooner I'm back the better and hopefully it is soon because I want to get out there playing."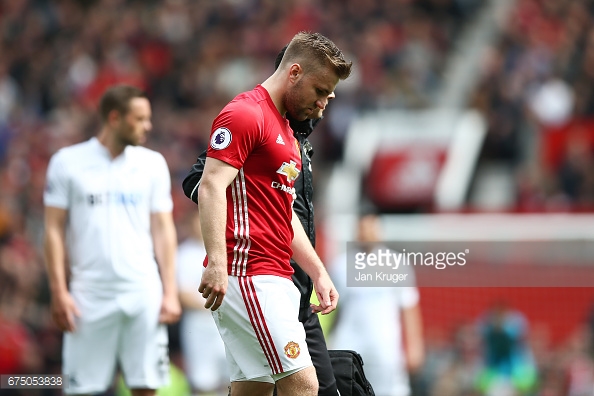 Shaw also praised the current group of players and said that the team has helped him very well during his difficult time with injury. The England international has a lot of potential, but this season is probably his last chance to save his career at United.