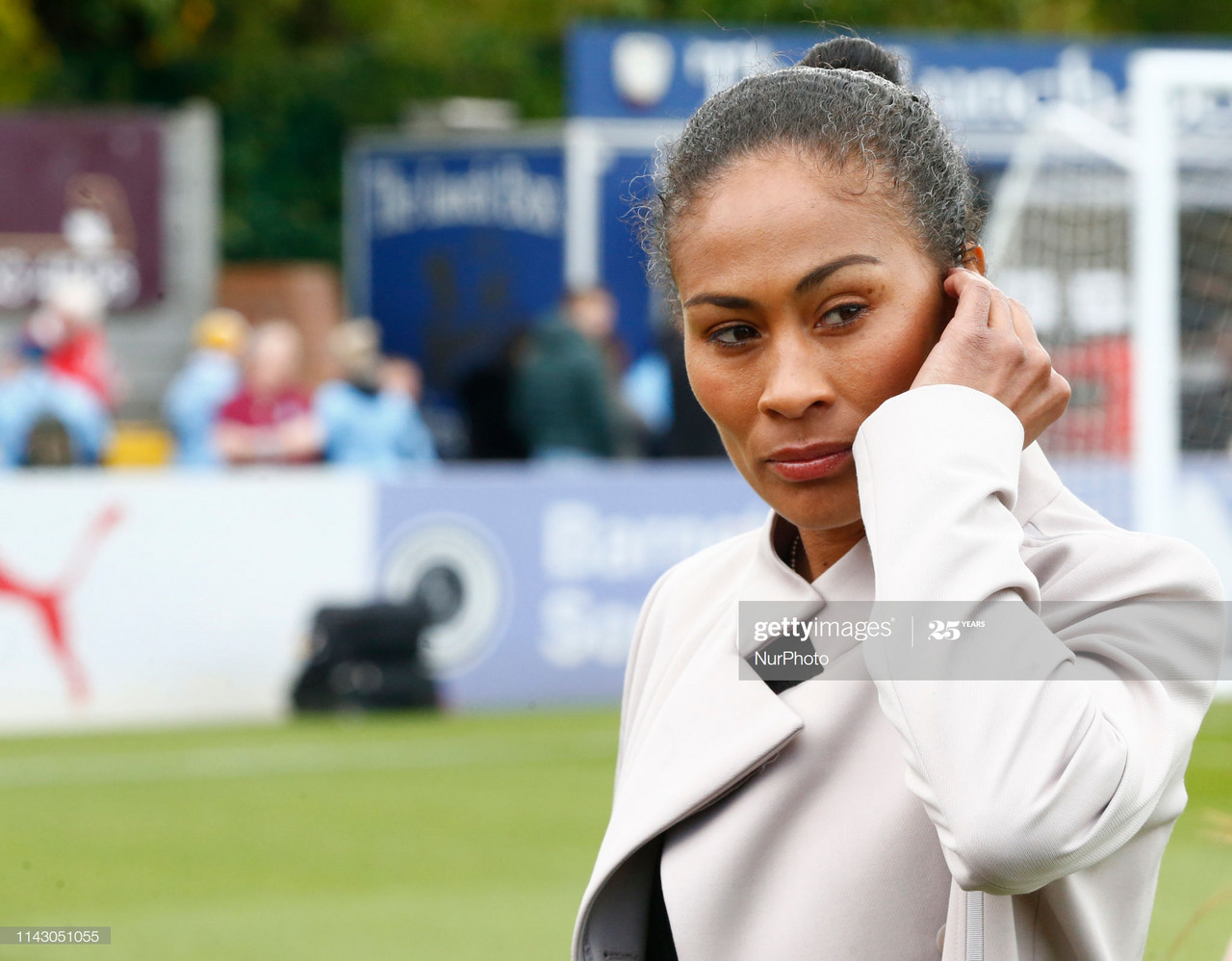 Rachel Yankey OBE is certainly an Arsenal legend. Not only did she spend 13 years at the club, winning numerous trophies, she also received an OBE in 2014 for her service to Football, particularly the Women's and Youth Games.
Speaking on the red carpet at the 2020 London Football Awards back in early March, Yankey shared her thoughts with VAVEL UK on the modern game.
Who she'd love to play with
The question is simple: if you could get back on the pitch and play with one Arsenal player who would it be? For Rachel Yankey OBE, the answer is just as straightforward.
"I think you could only look at Vivianne Miedema," the former Arsenal star says without hesitation. "As a winger, as an attacker, you know I'd love to [play with her]."
Incidentally, Miedema will shortly be awarded the Women's Player of the Year Award at the London Football Awards for the second year running. The idea of being able to play alongside one of the game's most prolific strikers seems to bring a sparkle to Yankey's eye.
"I played with many many great forwards," she explains with a smile. "As a left-winger, my job is to get her the ball and provide her the ball so she can score the goals."
Looking back at Arsenal's 2-1 loss to Chelsea in the Continental Cup back in February, Yankey cites the team's struggle for fitness as a key reason as to why they fell to defeat.
"Obviously I watched the game on TV and I think Arsenal played well. We've just been hit at the wrong time with injuries. You know, so many key players out, that matters.
"The team really battled hard, really worked. They just didn't have the finishing touch and the end product."
However, Yankey praised Chelsea's determination to ultimately see out the victory: "I think Chelsea were resilient, they stuck to their task and got the job done. Sometimes that happens in football and I think you have to accept that."
The former Lioness also discussed how the poor weather had made women's pitches unplayable at times earlier on in this season.
"I think that's the game," she puts it frankly.
Yankey warns that the women's game requires more funding and support or else shared grounds will consistently lead to more fixture cancellations in the future when football resumes.
"When you're still playing in grounds that are at a semi-professional club, then you know there's a lot of games that are being played on one pitch. The grass is not going to stand it.
"It's so important that big businesses actually back women's football. That's the only way the women's teams are gonna get their own grounds and venues.
"I think it's part of it, at this time, but hopefully in the future, the women's game will get bigger and be able to stand on its own with its own pitches."