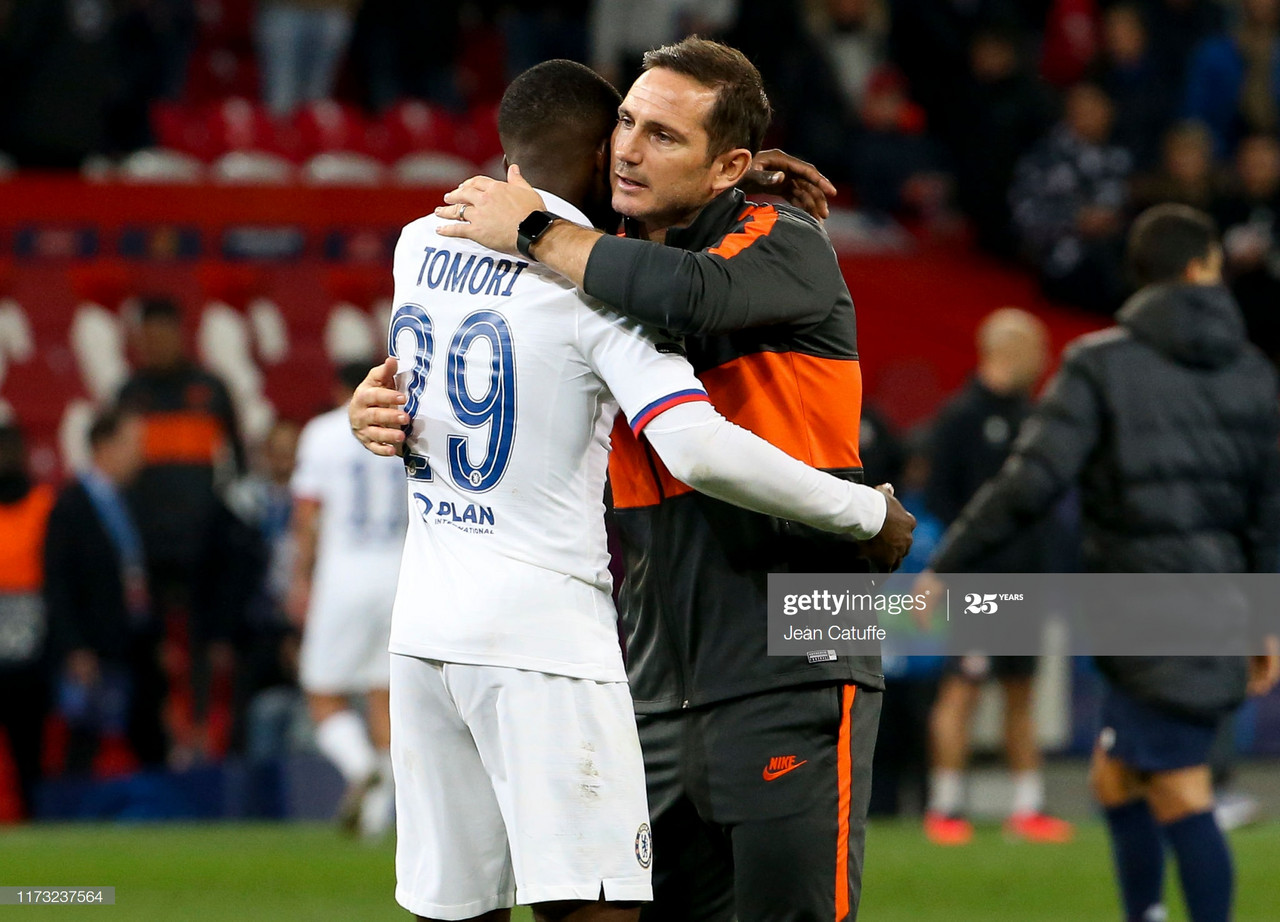 The footballing season may still be in jeopardy due to the global pandemic, but the 2019/20 season could potentially be the start of a new, fairy-tale era for Chelsea Football Club.
Since the arrival of Frank Lampard in the summer, a brand-new style of football and philosophy has arrived at Stamford Bridge. There have been a flurry of youngsters who have made their first team debuts this season after spending their whole youth years in the ranks of Cobham.
Fikayo Tomori has made the step up to the first team this season, after two years out on loan at Hull City and Derby County. The latter saw Tomori win the player of the year at Pride Park, the first ever loan player to win the accolade. Furthermore, the defender was one of Lampard's most important players last year in the east Midlands, along with fellow academy graduate, Mason Mount.
Tomori grateful for Lampard's faith
After playing 15 games this season, netting a wondergoal against Wolves, Tomori had his say on the work that Lampard has done this season and how grateful he is towards the clubs leading goal scorer.
"Coming into this season, I always knew that I was going to challenge myself, even more than usual." Maybe this thought process for 'Fik' was knowing that he is competing with top class players for a shirt at one of the biggest clubs in the world.
When asked on if he thought he was going to be part of the first team plans this season, Tomori stated: "I didn't know if I was going to be here [Chelsea] this season, I'd spent all pre-season with the first team and I thought I felt part of the team, this grew my confidence."
"After my full debut, I thought I was ready and deserved a run in the team."
Tomori has impressed during the 15 games he has played this season. A personal highlight will be embarrassing new signing Hakim Ziyech, after selling a dummy to the Ajax player when the pair faced each other in the UEFA Champions League this season.
Tammy and Mason have helped me
After being one of the best defenders in the Championship last season, there was a feeling that Lampard would regain his trust in the defender, like he did at Derby the season prior.
"I saw this season as an opportunity for me to break through. Tammy [Abraham] did well last year with Aston Villa to get promoted and Mason did good at Derby too, they have helped my progress."
"Having players around you in the same position [in terms of progression] is helpful, it's more relaxing. The experienced players make it easy to settle it, it has been exciting this season and it's a good environment."
With Tomori, Abraham and Mount being very close off the field, there is no doubt that they have helped each other progress. Despite the relaxed environment, Tomori stated: "This season has been different, it's an adapting period and sometimes, your family says things and it gets in your head.
"The manager has been there and done it, so he has the capability to keep everyone calm, especially the youngsters."
The defender admitted the current situation has meant it's the longest time he's ever spent without a football at his feet, calling it a "strange situation."
"I'm looking forward to get back to training again, the jokes on the training ground and being in the zone on match days again. We're in a crucial part of the season and we all miss it."