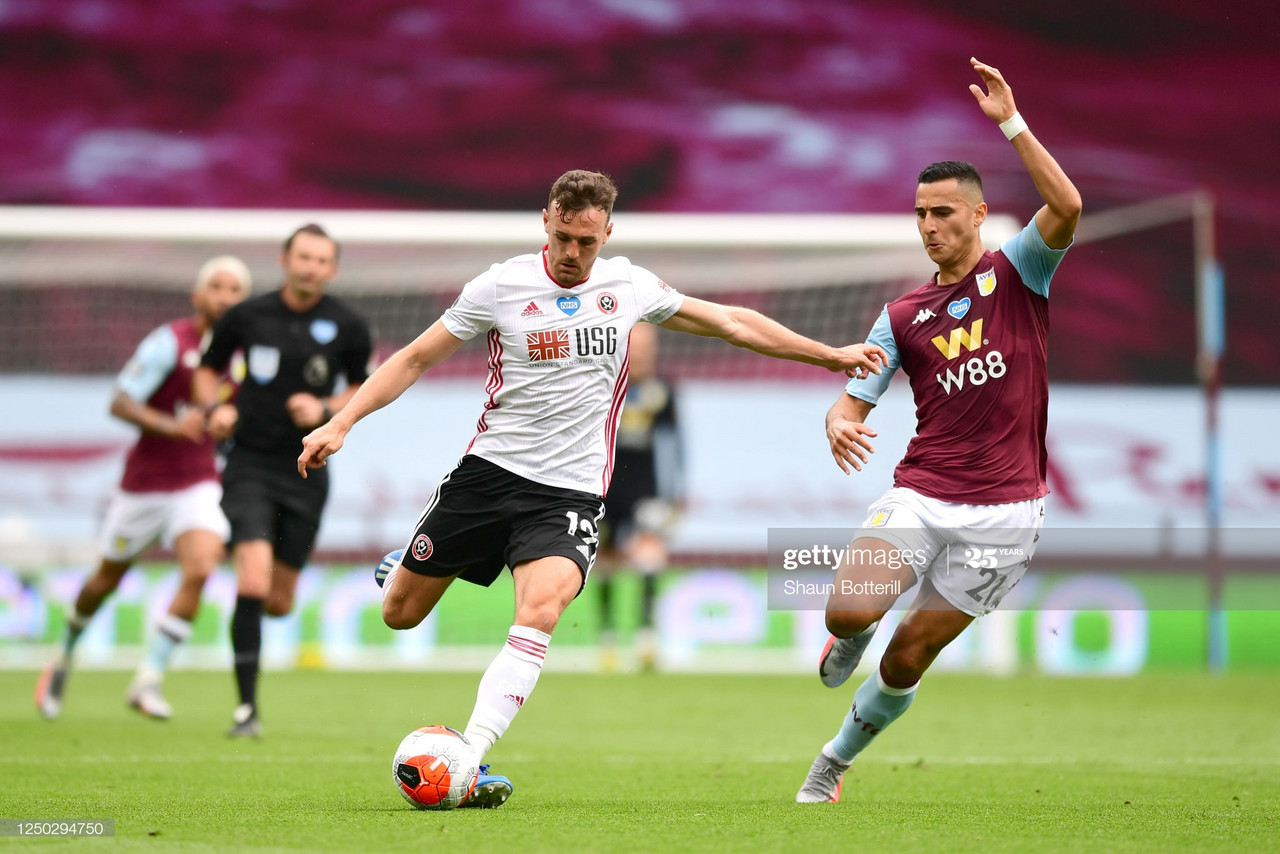 Jack Robinson has said it is time for Sheffield United to "kick on" in their hunt for European football.
The Blades currently sit in sixth place ahead over their trip to the North East hoping to avenge their defeat to Newcastle in December.
Sheffield United played out a stalemate with Aston Villa on Wednesday in their first game of project restart.
Blades not backing down in hunt for Europe
Sheffield United are currently enjoying one of their best seasons in the clubs history, as there are sat in a Europa League spot.
If Chris Wilder's side are successful in their quest for Europe it will be the first time the club has ever played in a major European competition.
"If you look at where we are in the league it's not time to take a step back, it's time to push on," Robinson told the clubs media.
"That's all the motivation we need."
Jack Robinson made his Premier League debut for the Blades on Wednesday as he stepped in for Jack O'Connell who missed his first Premier League minutes of the season.
Robinson more than played his part in Sheffield United earning their eleventh clean sheet of the season making six clearances and winning six aerial duels.
Sheffied United have lit up the Premier League this season with their fast paced, fluid passing style of play which includes the centre halves overlapping the wing backs.
"The gaffer brought me in to support Jack in his position," Robinson told the clubs media.
"I'm comfortable to overlap at CB. I'll get used to that more and more with the more games that I play."
Robinson looking to prove himself
Jack Robinson made his Premier League debut at the age of just 16 for Liverpool. However he failed to make a impact after he came through the ranks at Liverpool.
Sheffield United signed Robinson from Championship side Nottingham Forest in January but the England U-21 international was unsuccessful to break into the Blades starting eleven as it has been so consistent all season.
Robinson has now said he is looking to prove himself at this level and play a part in the rest of Sheffield United's season.
"It's something that I'm striving towards, to get more games in the Premier League," Robinson told the clubs media.
"At Liverpool I don't think I fulfilled my potential, I'm making amends for that now."