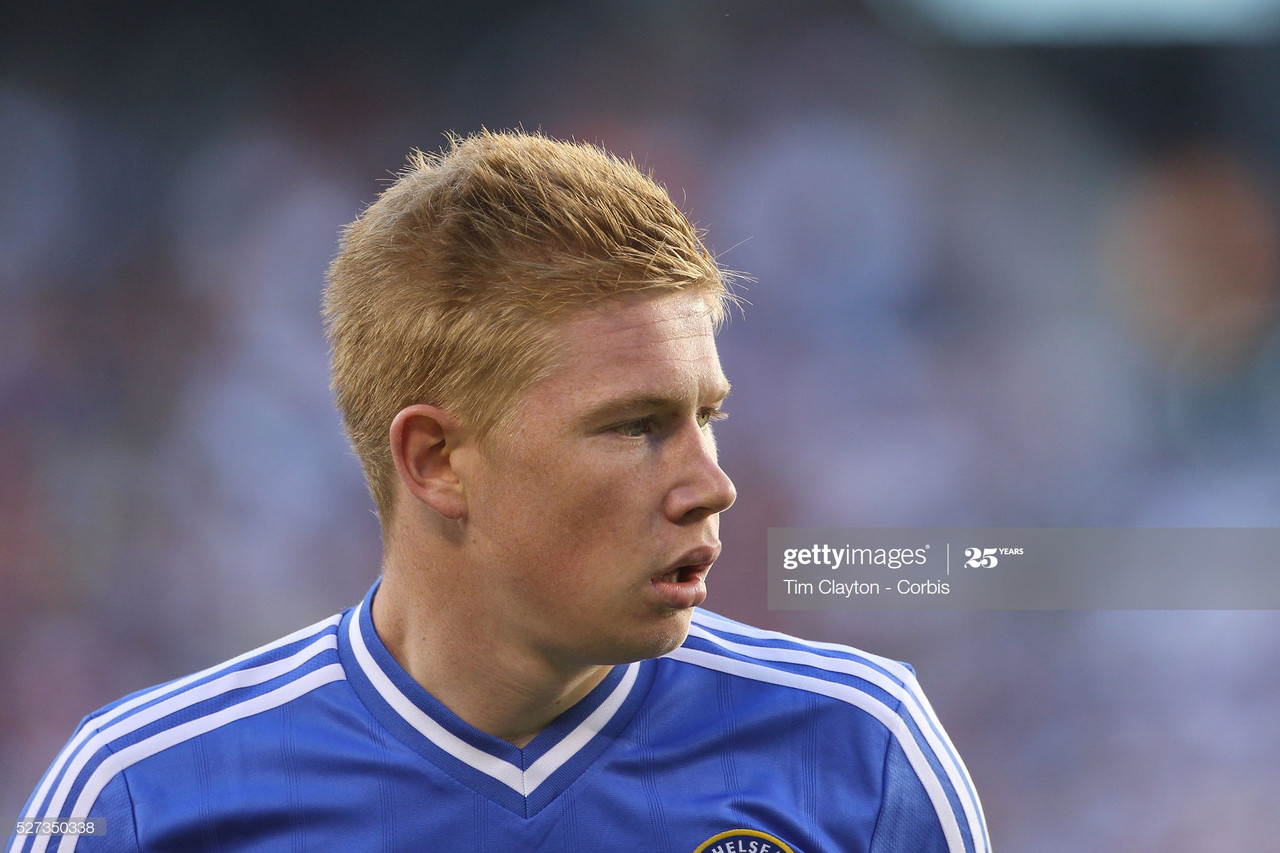 It is no secret that Chelsea have a history of letting top-talent leave the club before they have even had a chance to prove themselves – Mohamed Salah, Romelu Lukaku and Thorgan Hazard, are just some of the names who have been hung out to dry in recent years.
Yet, for Blues fans, it was the sudden sale of Kevin De Bruyne in January 2014, which even to this day, leaves a sour taste.
This is the story of how one night in Swindon, home of the terrifying Magic Roundabout (five mini-roundabouts arranged in a circle), left De Bruyne with nowhere left to turn.
It was the end of the 2012-13 season and De Bruyne was in demand following a successful Bundesliga campaign on loan at Werder Bremen, scoring 10 goals in 33 appearances.
He was voted Germany's young player of the year and the now Liverpool manager, Jurgen Klopp, was keen to bring him to Borussia Dortmund. But, Chelsea had just announced the second coming of Jose Mourinho as manager and a new exciting era was beginning at SW6.
De Bruyne started the season at the forefront of Mourinho's plans following the Portuguese manager's return to Stamford Bridge, but having impressed in pre-season and the season opening victory over Hull City, the Belgian international soon found himself out of favour.
"When I arrived for pre-season, the vibe was good." De Bruyne recalls in an interview with The Players' Tribune in 2019.
"I started two of the first four games of the season, and I thought I played O.K. Not brilliant, but pretty good. After the fourth game (against Swindon Town), that was it. I was on the bench, and I never really got a chance again. I did not get an explanation. I was just out of favour for some reason.
"And, of course, I made some mistakes myself. I was a bit naive about the way that you have to handle yourself as a Premier League footballer.
"What I think most fans do not realise is that when you are out of favour at a club, you do not get nearly the same attention during training. At some clubs, it is like you do not exist anymore."
'He was not the same Kevin'
An autumn evening in leafy Wiltshire against third-tier opposition at the County Ground, all but confirmed De Bruyne's standing in Mourinho's mind.
"He was not the same Kevin that you see now." Nathan Thomson, Swindon's right back that evening, told The Athletic. "He was not playing anything like he is now. I mean nothing like he is now.
"It sounds silly to say it but he struck me as someone really lacking in confidence, someone almost playing within himself, nervous to try things.
"That can often be down to management. Some players flourish under some managers. Others do not. And it was as if Mourinho was on his case.
"You could see it was affecting him: he just didn't make an impact. To see what he went on and achieved is just mad but, at the time, it looked as if English football was a bit of a shock to his system."
De Bruyne, who has gone on to win two Premier League titles with Manchester City since 2015, continued to work-hard to prove he was good enough to cement a first-team spot.
However, after being an unused substitute for an away match at Stoke City, the midfielder was summoned to Mourinho's office at The Blues' training ground in Cobham.
"José called me into his office in December and it was probably the second big life-changing moment for me. He had some papers in front of him, and he said, "One assist. Zero goals. Ten recoveries."
"It took me a minute to understand what he was doing. Then he started reading the stats of the other attacking forwards —Willian, Oscar, Juan Mata, Andre Schürrle. And it's like — five goals, 10 assists, whatever.
"José was just kind of waiting for me to say something, and finally I said, "But … some of these guys have played 15, 20 games. I have only played three. So it is going to be different, no?
"It was so strange. We had a bit of a conversation about me going back out on loan. And Mata was also out of favour at the time, so José said, "Well, you know, if Mata leaves, then you will be the fifth choice instead of sixth."
In De Bruyne's mind, the club did not want him. At the age of 22, and off the back of a break-through season in the Bundesliga, he realised the best thing for his career would be to find first-team football elsewhere.
Chelsea got more than double the price they paid for De Bruyne, and he got into a much better situation at Wolfsburg, where he won the DFB-Pokal in 2014-15 and DFL-Supercup, beating Bayern Munich, in 2015. But for Chelsea fans, seeing the world-class player he has become at Man City, the question remains; what could have been?