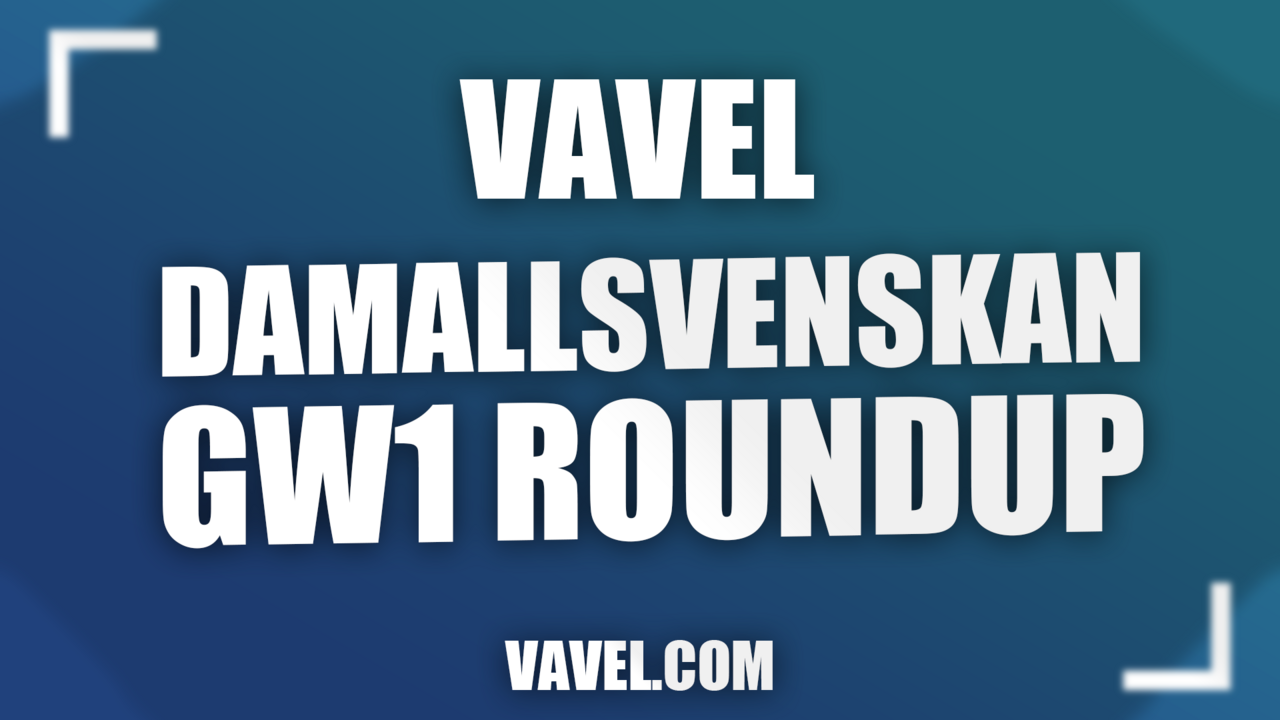 One of two new additions to the OBOS Damallsvenskan, Umeå IK made it perfectly clear, that they deserve to be back in the highest Swedish League even if the game ended in a loss.
They opened the scoring in the game vs Piteå IF and gave their opponents a tough game which still ended up in a 3-2 win for Pitea IF.
Goal scorers for Piteå: Nina Jakobsson, Julia Karlenäs and Fernanda Da Silva. For Umeå: Therese Simonsson and Fanny Hjelm Rönnlund.
Linköpings FC vs Växjö DFF 3-0
After finishing off last season quite weak, Linköping took the opportunity already into the first round to show that they still are a team that not should be taken for granted with a comfortable 3-0 win, where all the goals were scored in the first 32 minutes of the game. The second half was quite uneventful, where Linköping ended up with just defending their lead. Norweigan national team player, Frida Leonhardsen Maanum showed the way and was involved in all three goals with two great assists and scoring one herself from the penalty spot. The other two goals were scored by Nigerian player Orji Ebere, who got a perfect start in her debut for Linköping.
KIF Örebro vs Eskilstuna United 3-3
This game had it all. One huge mistake from Eskilstuna United's goalkeeper Emelie Lundberg, who totally misjudged a long ball from Örebro's Frida Abrahamsson coming from her own half of the pitch and two goals in favor for Eskilstuna which were own goals from the hosts.
The only Eskilstuna goal which didn't come from an own goal was delivered from young talent Loreta Kullashi. Goal scorers for Örebro, beside Abrahamsson, were Heidi Kollanen from Finland and from their American player Cali Farquharson.
IK Uppsala vs Djurgårdens IF 3-2
The other new addition to the Damallsvenskan, IK Uppsala, managed a surprising win against last season's strugglers Djurgårdens IF.
Although Djurgården had a 2-1 lead coming into the second half, the team from Stockholm saw the win slip through their fingers in the last minute of the game when IK Uppsala's Beata Olsson scored.
Goals for Djurgården came from young talent Tilde Lindwall and Portia Boakye, both of them assisted by team captain Olivia Schough. IK Uppsala, who celebrated their first game ever in Damallsvenskan with a win, also saw Sara Olai and Cassandra Korhonen hit the back of the net.
FC Rosengård vs Vittsjö IF 1-0
In a game where Rosengård was seen as the favourites, it took as long as 84 minutes until the past year's Swedish giants saw the ball roll into the net, an own goal by Vittsjö. It was a heartbreaking moment for the Vittsjö defender Kajsa Lind who was comforted after the game by no other than Rosengård's captain, Caroline Seger. With a team full of stars, Rosengård are one out of two top teams in the race for the title and will be happy with their win.
Göteborgs FC vs Kristianstad DFF 5-1
The other main candidate aspiring for the title in this year's OBOS Damallsvenskan campaign is Göteborgs FC. The last game of round one ended up being very entertaining when the ball hit the back of the net. Last season's top scorer, Rebecka Blomqvist, scored twice in the opening game of this campaign, along with her teammates Natalia Kuikka, Julia Zigiotti-Olme and Hungarian national team player Anna Csiki. The goal scorer for Kristianstad was Alice Nilsson.