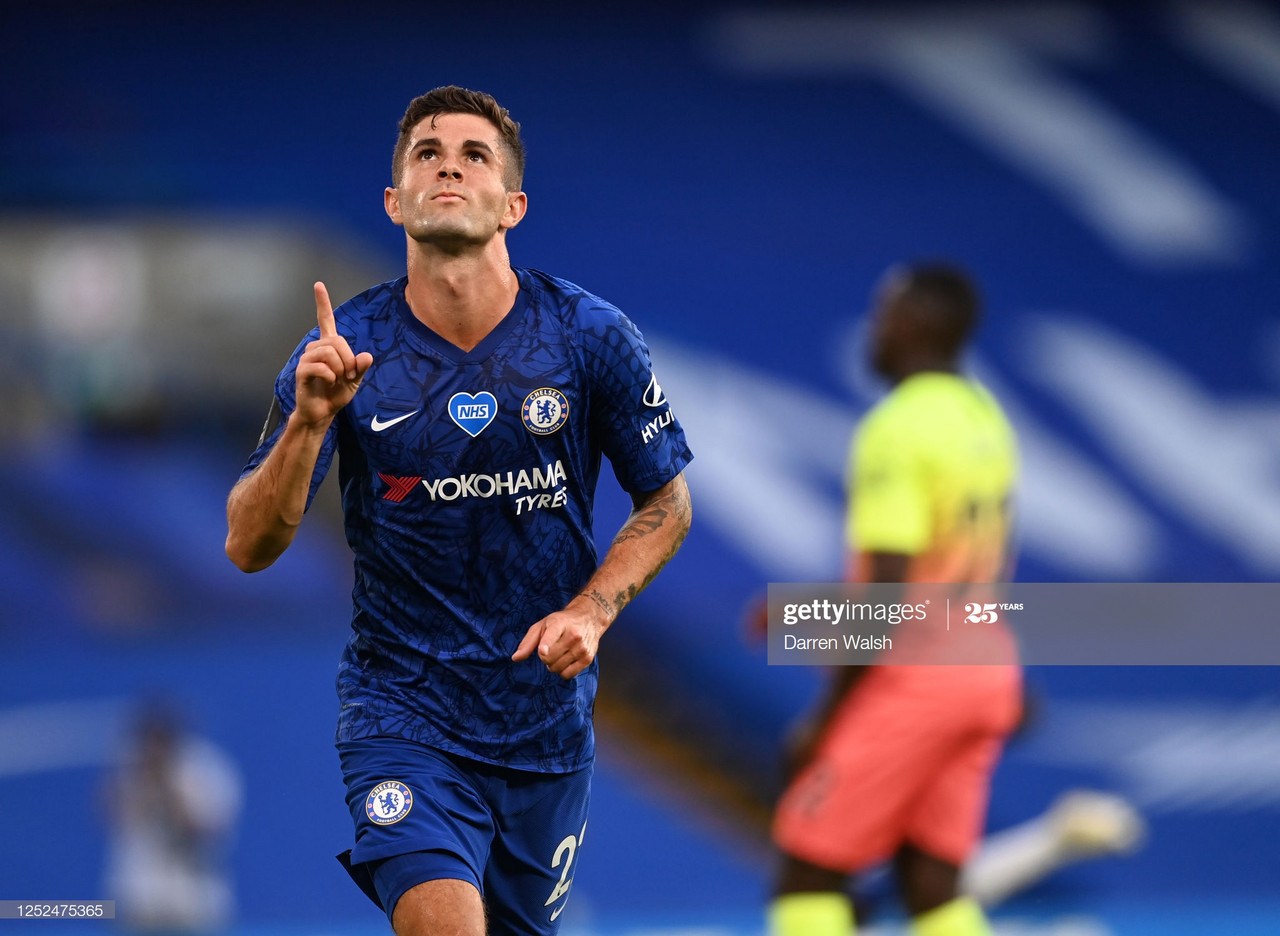 Christian Pulisic, who is only 21 years of age, has so far hit the ground running at Stamford Bridge, scoring seven goals in just 13 Premier League starts, making him Chelsea's second top goal scorer, behind England international Tammy Abraham.
It is his performances since the return of the Premier League, against Aston Villa and Manchester City, respectively, that have seen the American's stock grow even more.
He equalised for his side just five minutes after being introduced to the action at Villa Park, in their first game since the league had restarted just four days earlier.
The winger then, at times own his own, dismantled Manchester City last Thursday at Stamford Bridge, with him scoring a fantastic individual goal in the process to put his side one-nil up.
Lampard showers Pulisic with praise
His manager, Lampard, who has been hit with even more plaudits over the past 24-hours following Chelsea's progression into an FA Cup Semi-Final with a win over Leicester City, spoke to Sky Sports, stating that he is delighted to have the American at his disposal:
"I'm delighted to have him at the minute, he works hard every day, he has to set his sights as high as he possibly can."
He also believes with the talent Pulisic has, he can become a top player, who can contribute to his side effectively from wide areas.
He continued: "If he looks at players around him that have made that sort of a jump, he has the ability like Raheem Sterling to produce numbers from wide areas, also like Mo Salah and Sadio Mane.
"He understands the work that needs to be done to do that. He definitely has the talent that he needs to get to that level.
"There is no doubt about his quality, we can see that, and he is very keen to improve. He's particularly hungry at the minute because he missed some time with an injury."