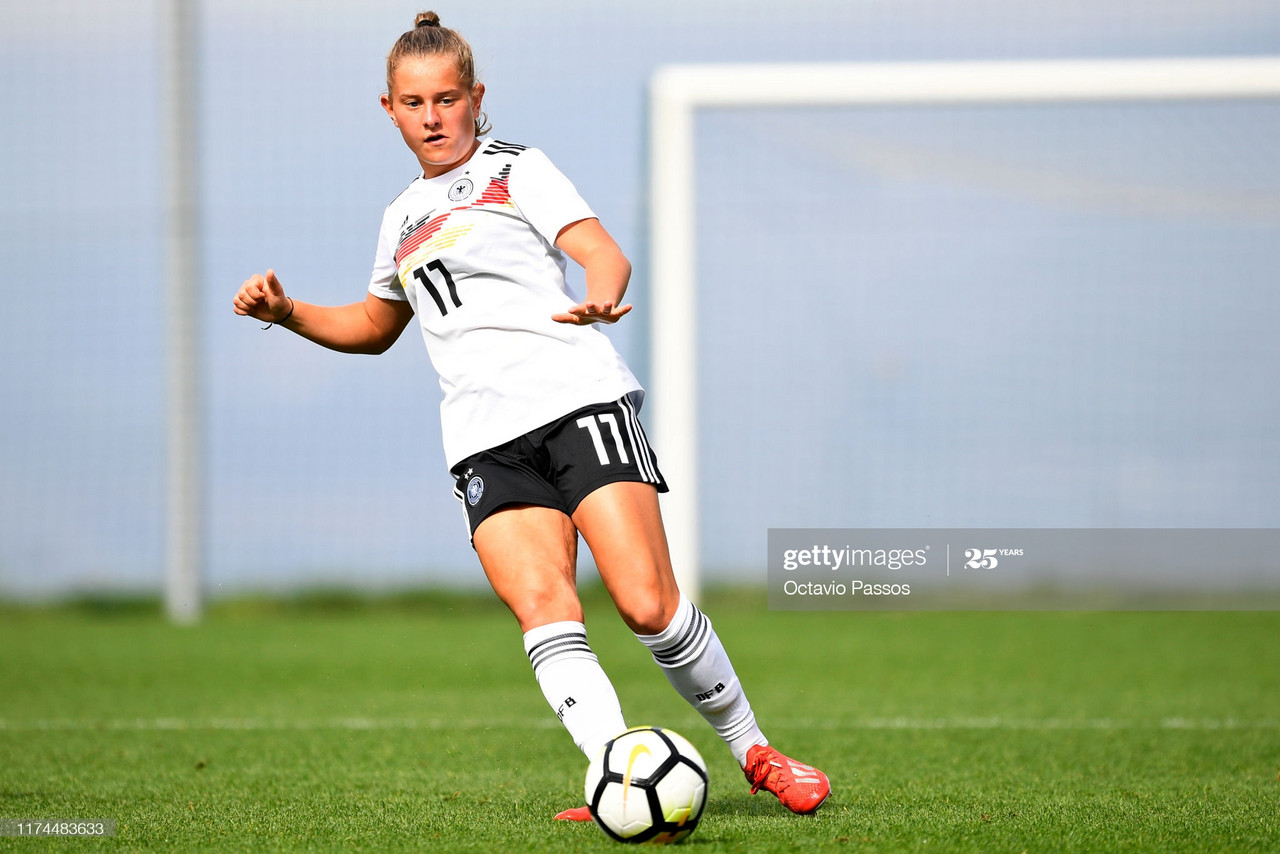 Eintracht Frankfurt announced their fourth signing in only three days on Thursday, with young German talent Leonie Köster joining Die Adler
The 19-year-old has signed a contract which will keep her with the Eagles until the end of the 2021/22 season.
With Merle Frohms, Virginia Kirchberger and Lara Prasnikar having already joined, midfielder Köster will be looking to take her career to the next level and to the Frauen-Bundesliga with the newly-merged club in Hessen.
She joins the club after finishing her time at FC Bayern Munich, where she has played since 2015, winning the 2. Frauen Bundesliga with the second team in the 2018/19 campaign.
She has played for all of Germany's youth teams, picking up silver medals in European Championships with both the U17 and U19 sides while making a total of 49 appearances.
Happy to be part of Eintracht
Speaking to eintracht.de when the transfer was announced, Köster spoke of her excitement to take her career to the next level:
"After the years at Bayern Munich in youth and the second team, I am now very happy to take the step into the women's Bundesliga," explained Köster.
"The conversations with trainer Niko Arnautis absolutely convinced me. I am happy to be part of Eintracht in the upcoming historic season in Frankfurt. I will work hard to meet the expectations placed in me."
Taking the next step
Eintracht head coach Niko Arnautis explained how Köster fits into the youth model that he had previously adopted at 1.FFC Frankfurt:
"Leonie Köster fits very well into our previous youth concept, which we will continue to live as Eintracht Frankfurt. Leonie has shown great performances at FC Bayern Munich for several years and has also played in many junior internationals.
"Now she can take her next career step with us in the women's Bundesliga. We are looking forward to another young German top talent and a technically experienced player, who we want to introduce to the Bundesliga with their qualities in midfield. "