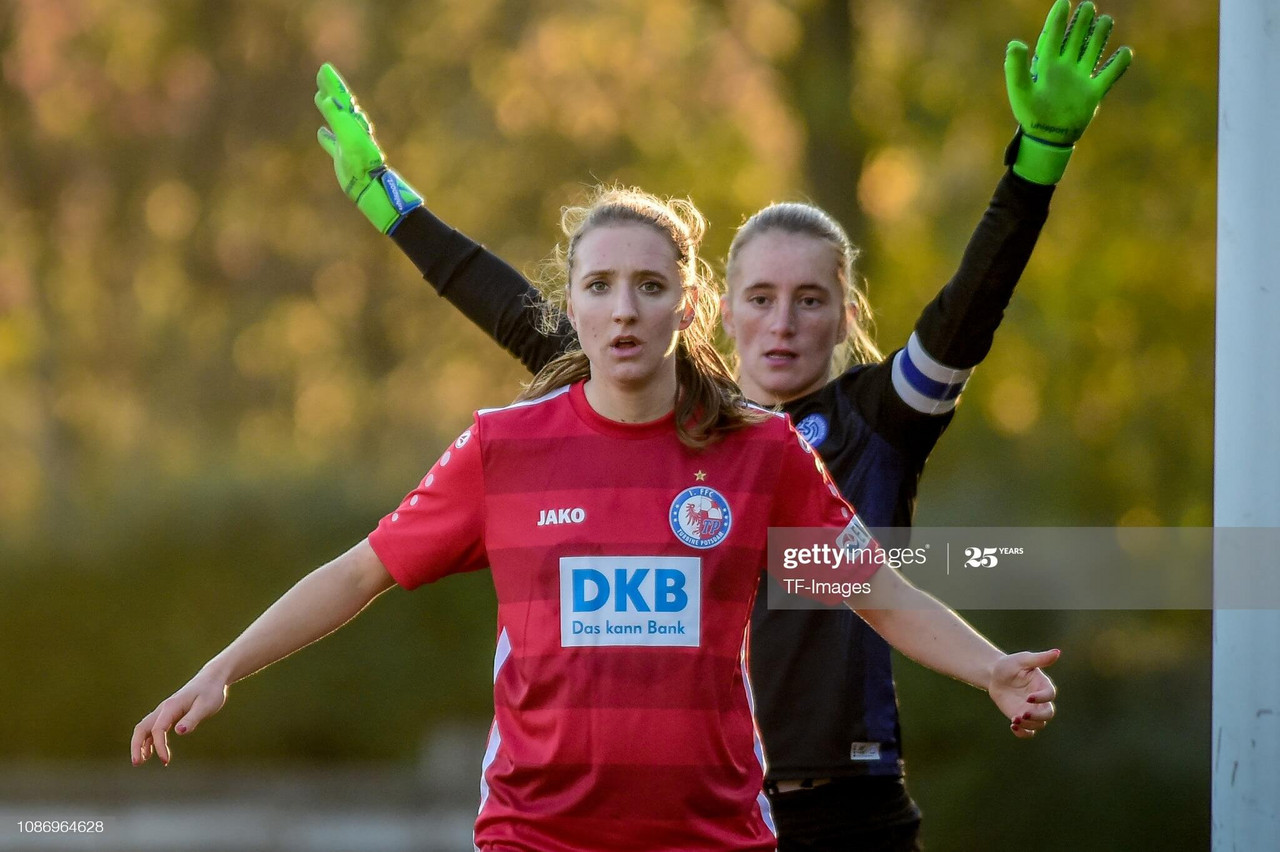 Slovenian striker Lara Prašnikar has made the move to Eintracht Frankfurt after she departed 1.FFC Turbine Potsdam at the end of the 2019/20 campaign.
It is the Eagles' second signing in as many days, with German national team goalkeeper Merle Frohms joining on Tuesday
The young goalscorer will be a crucial element of Die Adler next season, having scored 15 in her 16 appearances during the last campaign.
Four of her goals last season came against 1.FFC Frankfurt, who have recently merged with Eintracht.
'Ready to take the next steps'
Speaking to eintracht.de when her move was announced, the 21-year-old spoke of her excitement to get started with Eintracht:
"After spending a successful time in Potsdam, I am now ready to take the next steps in my career. The people in charge of Frankfurt showed me an interesting way on which I can develop further with my new team.
"I am looking forward to the new tasks at Eintracht Frankfurt, my new teammates, the city of Frankfurt am Main and of course the exchange of experiences with the players of the men's Bundesliga team."
Ice-cold in front of goal
Eintracht Sporting Director Siegfried Dietrich said that he thinks Prašnikar will strengthen the squad when he spoke to the club's website
"Lara Prasnikar is a dangerous player who, despite her young age, has already gained some experience in the Frauen Bundesliga and the Slovenian national team.
"She has often proven to be ice-cold in front of goal, for example I only think of her four goals against us last season.
"Lara will strengthen our squad and also has a lot of development potential. It's a great sign that despite other offers, she wants to take her next step here in Frankfurt! "