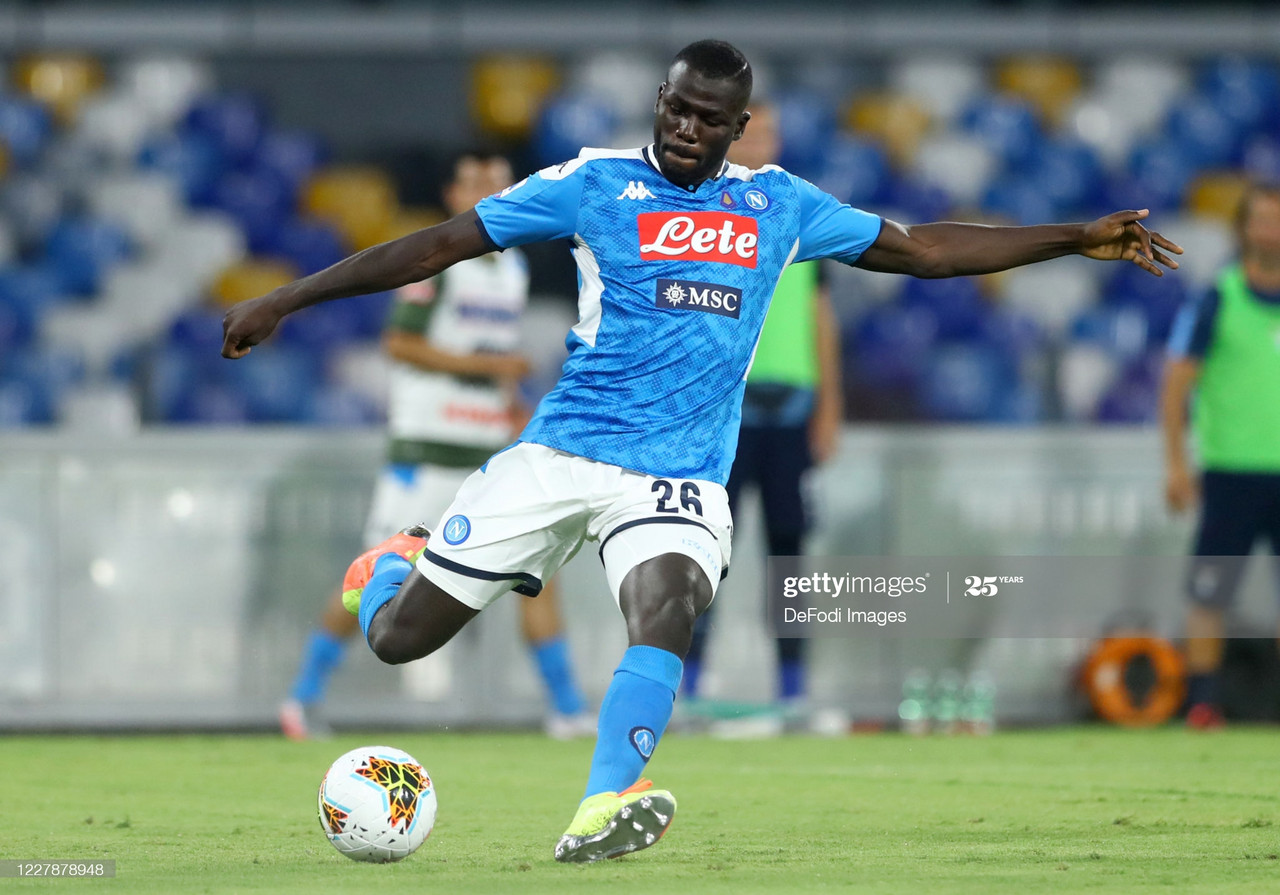 Why Koulibaly is a good coup for City?
It is clear to see that the centre-back position at Manchester City is one that has experienced a lot of instability during Pep Guardiola's time as City boss. The blues have spent big these past few years when it comes to central defenders and they have had much luck. John Stones and Eliaquim Mangala both not making much of an impact at the Etihad and injuries playing a huge part its been a tough few years back the back for Guardiola.
Koulibaly would not only bring defensive solidity but he is also just as well known for his calm ability on the ball meaning for many he is the complete defender. The signing of John Stones was initially seen as signing a ball playing defender who could also offer just as much defensively but it didn't work out that way. For many the French born defender should be the answer to City's problems and should calm things down in the defensive department. With current central defender Aymeric Laporte also a speaker of the French language they could form a real partnership.
With Yaya Toure accusing Pep of treating African players differently to other players signing Koulibaly could be out of the realm of Pep's usual signings. The Spanish boss does need to try something different at the back though as currently the situation is looking pretty grim with young starlet Eric Garcia not signing a new contract also being an issue.
His career so far?
Born in France with Senegalese roots Kalidou Koulibaly played youth team football for his hometown youth side SR Saint-Dié, he impressed there and signed for Fc Metz in Ligue 2 July 2009. In 2012 he signed for Belgian side Genk where he made his UEFA Europa League debut. He left there for Napoli on a 5 year-deal in 2014, the club he currently plays for.
What can he bring to the side?
Standing at 6 feet 2 inches the former Genk man is one of the most stable defenders in Europe and has attracted the attention of many different clubs in recent seasons including Manchester United and Barcelona. Captain of Napoli he is a natural leader which will also be a key factor as club captain David Silva has just departed the club. With over 50 yellow cards in his six seasons with the Italian side since joining in 2014 he is not shy of a tackle so adjusting to the physicality will not be an issue for the Senegalese international.
Another attribute of his incredible pace, despite being a huge presence on the pitch he is very quick which makes him a feared defender as there seems to be doing that he lacks. The African Cup of Nations has also been moved to 2022 meaning the availability at club level can be more committed than a player that plays internationally in Europe.
The deal is thought to be around £60M, ten times more than Napoli bought him for six years ago. It is looking to be done by the start of the Premier League Season.