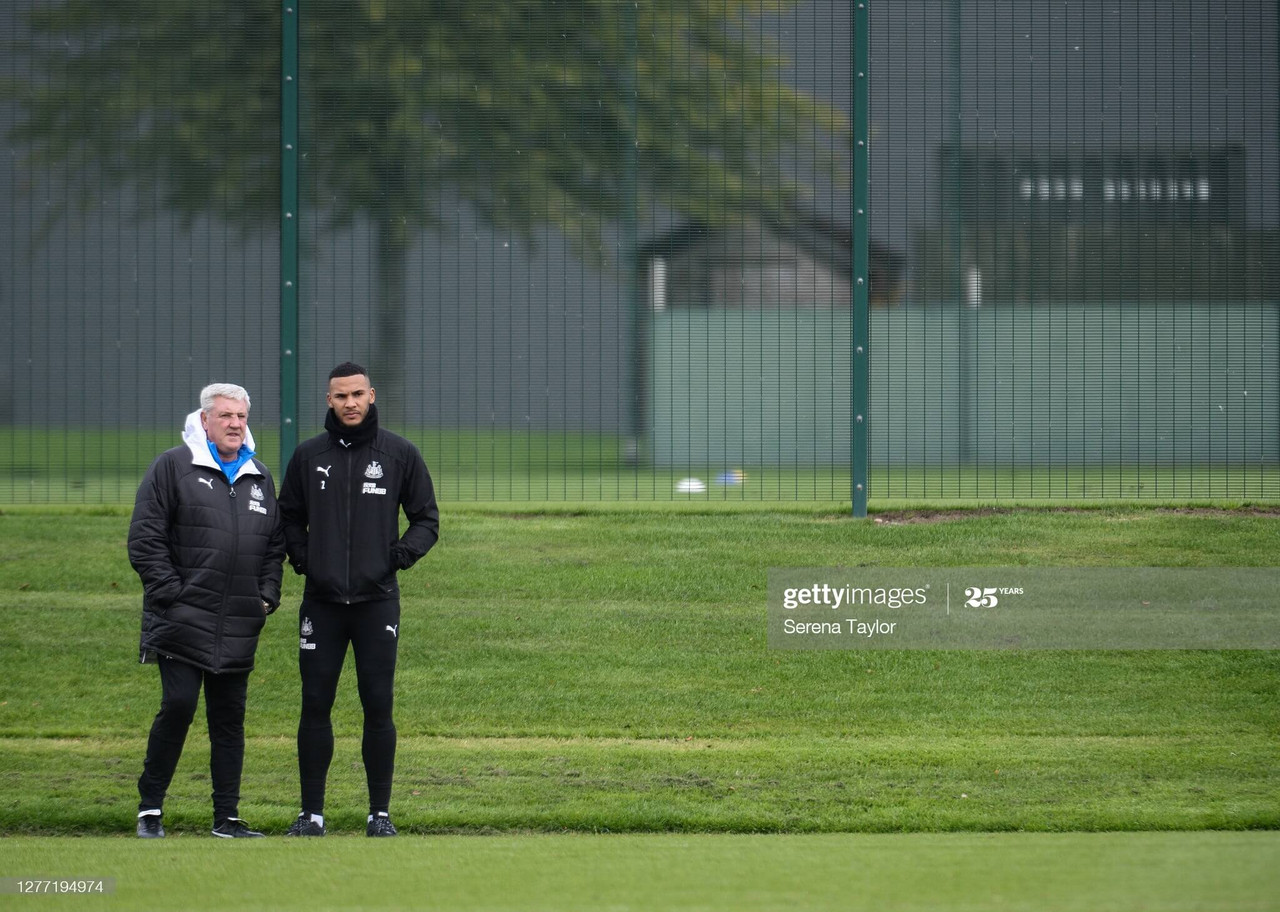 Much has been made of Newcastle United's tactical approach as of late: Steve Bruce's rigid defensive system means that the football can often be hard to watch and fans haven't been satisfied with performances.
Fortunately for Bruce, five at the back gets the best out of his players - and most importantly - it's getting results.
But why is playing so negatively the only way Steve Bruce's team picks up points?
Newcastle are vulnerable when using a back four
Newcastle have used a four at the back formation on four occasions this season, conceding a catastrophic eight goals when doing so.
When using five in defence, The Magpies have conceded just three goals in three games; remaining undefeated in the process.
The juxtaposition of defensive strength between the two formations is staggering.
When using a four-back formation, Newcastle look particularly vulnerable down the wings.
Against Brighton & Hove Albion, Tariq Lamptey terrorised Newcastle down the right-hand side - playing a pivotal role in two of the goals in a 3-0 away win.
Similarly, Newcastle were frequently exposed by Marcus Rashford and Bruno Fernandes when Manchester United visited St James' Park. There was simply too much space between the full-backs and centre-backs throughout the game, and Man United's attackers took full advantage of the gaping holes in the Newcastle defence as they cruised to a 4-1 victory.
Five at the back provides Newcastle with a familiar defensive structure.
It's certainly not pretty - but Newcastle's ability to defend improves exponentially when they adopt five at the back.
The extra centre-half provides another body in the box when defending crosses and set-pieces. More importantly, he can be used to press into midfield as well as being used to double-up on an oncoming opposition winger.
Five at the back has also had an unexpected positive impact on the offensive end for Bruce's team. Newcastle's wing-backs have been instrumental to their attacking success as there is now an opportunity for them to join the attack.
Fast, energetic wing-backs key to success
Jacob Murphy scored in Newcastle's draw away at Wolverhampton Wanderers, and Jamal Lewis' perfectly weighted pass allowed Ryan Fraser to assist Callum Wilson against Everton on Sunday.
But when Newcastle deploy a four at the back formation, the full-backs rarely even cross the halfway line.
Newcastle's play is by no means thrilling for the viewer, but when using five at the back it feels as though every player (at least the defence) knows their role and exactly how to carry it out; reminiscent of the Rafa Benitez era.
If they can develop some attacking fluidity, five at the back could certainly bring Newcastle long-term success as they look to climb the Premier League table.