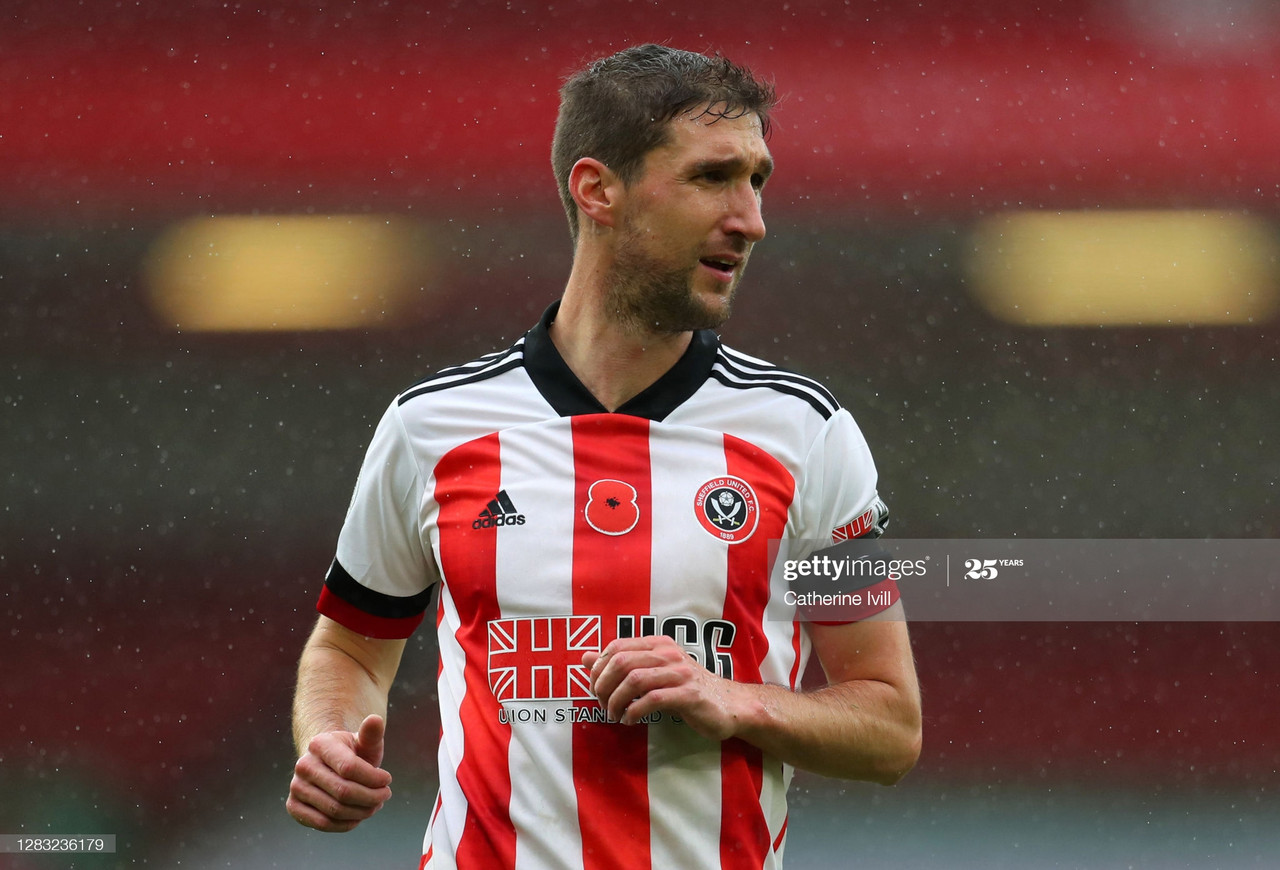 Chris Basham spoke to the media ahead of Sheffield United's fixture against Chelsea this weekend.
Basham who has made over 200 appearances for United since his transfer in 2014, will know better than anyone, that Sheffield United have the courage and resilience to overcome their poor league start.
Here are some of the key responses from The Blades central defender:
On this weekends challenge
Sheffield United got the better of Frank Lampard's Chelsea over the course of last season.
There 2-2 draw at Stamford Bridge last season, was pinpointed as the day the rest of the Premier League stood and took notice of Chris Wilder's men.
Basham feels there is no reason why United can't go and cause another upset this weekend.
''Last season was the moment that we felt we arrived in the Premier League as footballers. To get a result at a full Stamford Bridge was fantastic, we've been really good at coming back.
''We took four points against Chelsea last year, can we go and get some more off them?"
Sheffield United are yet to keep a clean sheet in the Premier League this season. With Dean Henderson in between the sticks for the past two years, United, had one of the most assured defences in the league during their return to the top flight.
Their gritty style of play, combined with their resilient back five, made The Blades one of last seasons surprise packages.
Basham acknowledged if they are to replicate last seasons form, it starts with keeping goals out.
''Last year we prided ourselves on clean sheets, we're looking for our first one because I think Ramsdale has been outstanding since he came in.''
Basham was ever present in Wilder's side last season, featuring in all 38 league games. For all his achievements last season, he was unable to add a top flight goal to for The Blades to his list.
However, Stamford Bridge is a ground where Basham has found the net before, for an away side, during his days at Bolton Wanderers.
He's hoping he can replicate that that goal in the red and white stripes of United this weekend
''Hopefully I can get another one soon, it's been a long wait! I'd be very proud to get one in a Blades shirt.''