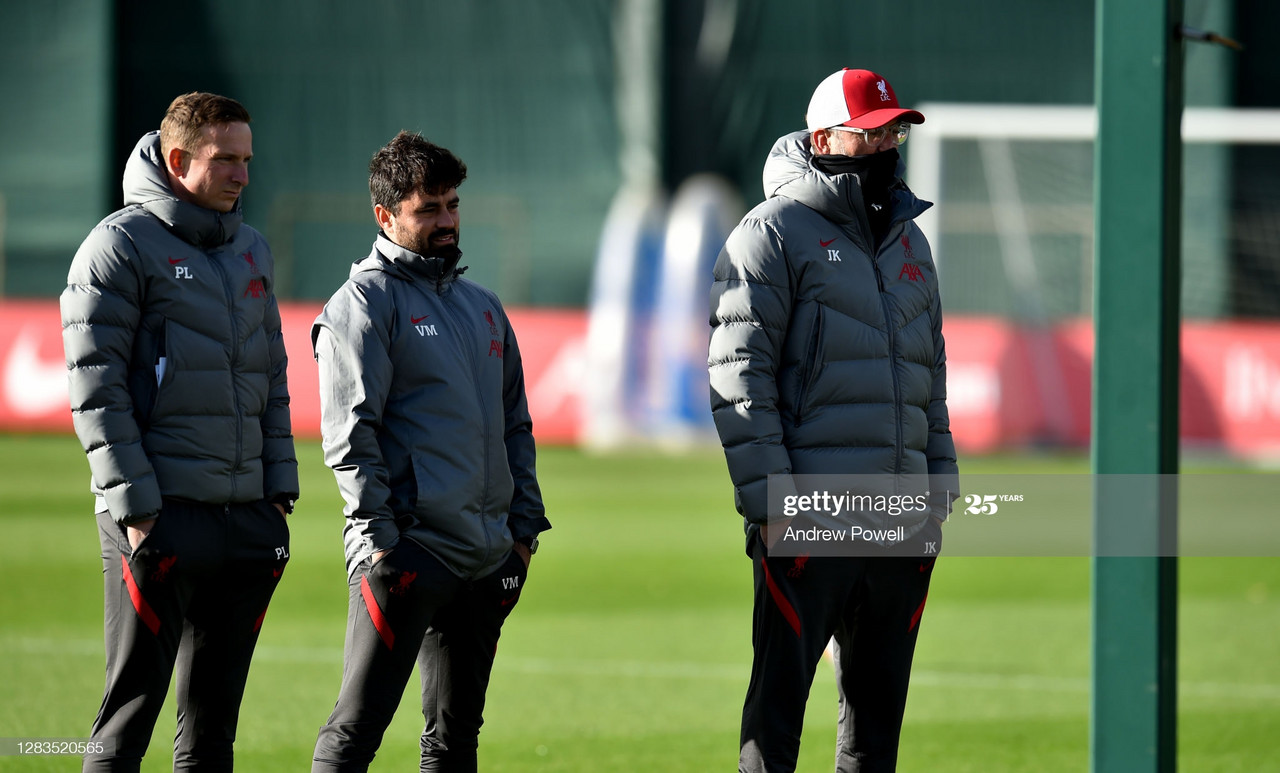 Jürgen Klopp spoke to the media on Friday afternoon, ahead of Sunday's game against Manchester City.
Liverpool currently sit top of the Premier League knowing avoiding defeat against Pep Guardiola's side will stand them well upon returning from the international break
Here are some of the most important responses from his press conference:
On facing Manchester City
The Liverpool manager refused to be drawn on the importance of Sunday's fixture.
''It's not a decider. Come on. It's a very very difficult game hopefully for both teams. Early in the season and so many things are different, nothing can compare to last season or the year before.''
There is no denying the importance of the fixture, if Liverpool are able to return back to Liverpool on Sunday evening with all three points, the Reds will be more than satisfied with their to the season.
As new boy Diogo Jota marked a fantastic midweek performance against Atalanta, with a hat-trick. Many have become aware of the strength in depth the champions now have at their disposal.
With Xherdan Shaqiri having his own renaissance in recent weeks, Liverpool's options in the final third are increasing every week, with Klopp having so many options.
''We have more offensive players and pretty much all have delivered in moments, like Shaqiri and Minamino. Unfortunately that's the only area where we have that amount of players at the moment!''
Klopp provided injury updates on Joel Matip and Thiago
''Thiago is probably not ready to return. There was no surgery needed but it's still an injury and with that kind of injury you have to look day to day.
''Joel is back and has had seven or eight or nine days training and after the game there is another 14 days training. We will see what we will do.''
On Roberto Firmino's recent run of form
With Jota's stellar start to his Liverpool career coinciding with Roberto Firmino's drop off in form, many have called for the Brazilian to be pulled out of the Xi in the weeks to come.
Klopp refused to be drawn into criticising his No.9, as he stated he still has full confidence in his qualities
''I'm not wasting time on saying how good Bobby is. He was in so many games the difference maker without scoring, but also with scoring as well in other games. I'd be embarrassed if I had to mention his qualities. I can't help the people who don't see it. That's how it is.''
In the coming weeks, Liverpool will relocate to their newly built, state of the art training ground at Kirkby.
There is much excitement around the move. However, Klopp couldn't hide his sadness at leaving Liverpool's famous training ground.
''It's mixed emotions, Melwood has played a big part in my life. Really special place. The good thing is the place is only as good as the people in it, and we will take them all to Kirkby.
''It would be strange to be happy to leave here, as too much as happened here in a good way. We've had a really good time here, but that's life. Things change. Melwood would still be good, but the new place is even better.''