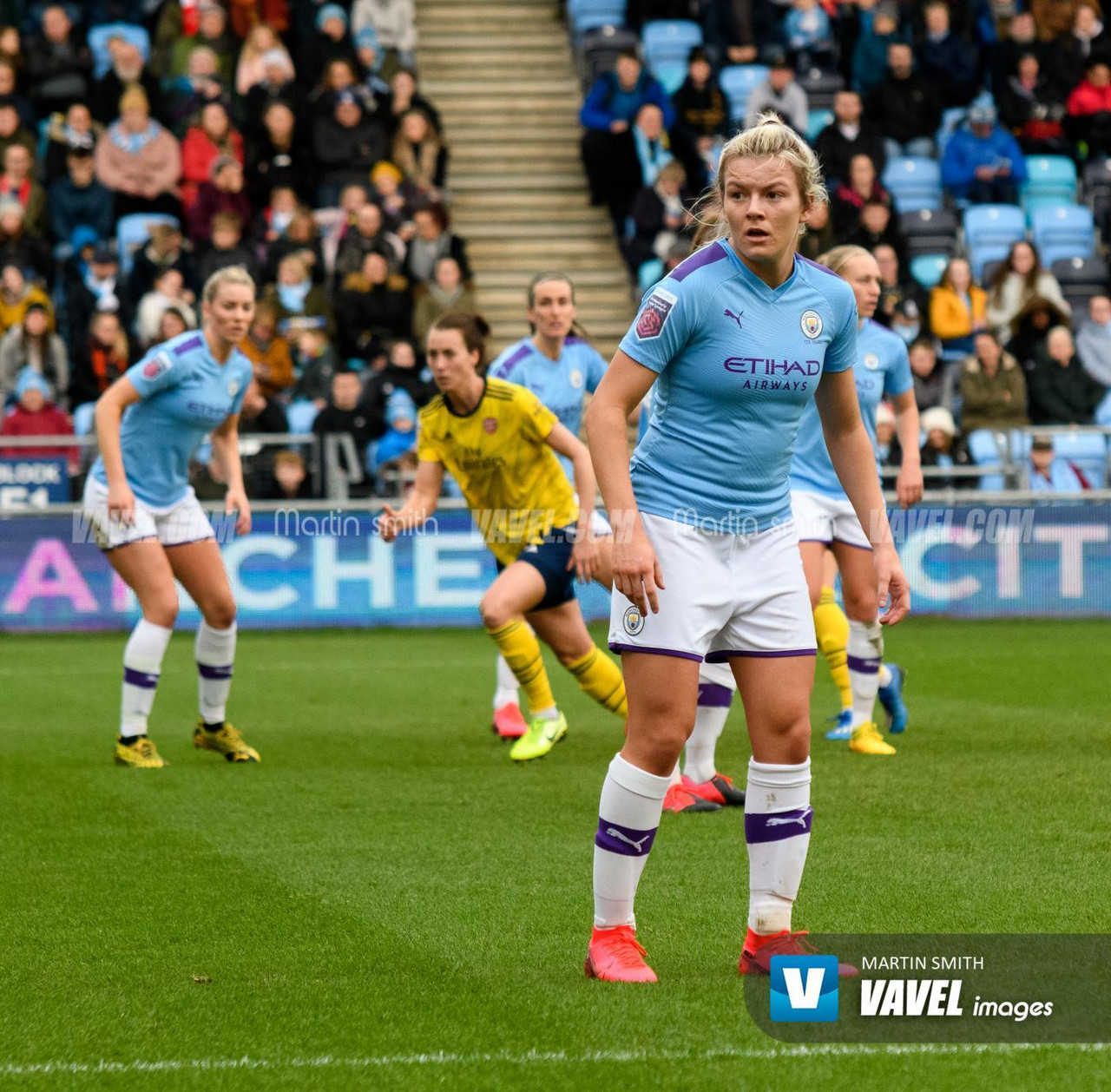 Today was a day that football fans live for. Top teams being beaten; visitors emerging victorious; great goals, great saves, great assists; a streak ending and a streak continuing; all of it played out in nasty weather; it was truly a footballer's dream come true.
Manchester City and Arsenal sit third and fourth in the table, respectively. With leaders Chelsea and second holders Manchester United both dropping their matches at home, who would take the opportunity to move up?
City continued their streak of 2-1 victories over Arsenal in a very even match at Meadow Park. Today was the fourth match in a row with that scoreline. The match ultimately came down to a period of dominance from City that started just after Caitlin Foord had equalized for the home side on a terrific Arsenal attack. The two teams followed with a decent attack from both sides, and then City absolutely took over.
For the next 20 minutes, City pressed Arsenal and the ball rarely came out of the final third. Three corners and four shots on target were finally rewarded when Lauren Hemp put an amazing header in the back of the net.
Hemp's goal came off a tremendous pass by Player of the Match, Chloe Kelly. She controlled the right side the entire game, and also assisted on Ellen White's opener in the first half. Kelly now leads the league with eight assists, and was the perfect number 10 today.
What does this game mean going forward? For City, everything good. They played a strong team away and continued their recent mastery. They have cemented their spot in Champion's League, and can very realistically look at the top of the table. If American international Sam Mewis comes off injury, City has another tremendous midfielder at the ready. City faces United on Friday in a match of massive importance. The winner could be top of the table depending on the result of the Arsenal/Chelsea match coming up on Wednesday.
For the Gunners, the result almost certainly puts an end to their chance of making the Champion's League, and City took advantage of a depleted Arsenal midfield. The absence of captain Kim Little and Jordan Nobbs was apparent; City controlled play between the boxes. However, there are also positives that can be drawn from today's match.
Arsenal played City evenly for most of the match, and were far better than when last these two met. Lotte Wubben-Moy showed poise on the pitch and handled the press fairly well. While stymied on the scoresheet, the Arsenal offence had several well-designed attacks. If the Gunners can shore up their midfield, the Chelsea game is definitely winnable.