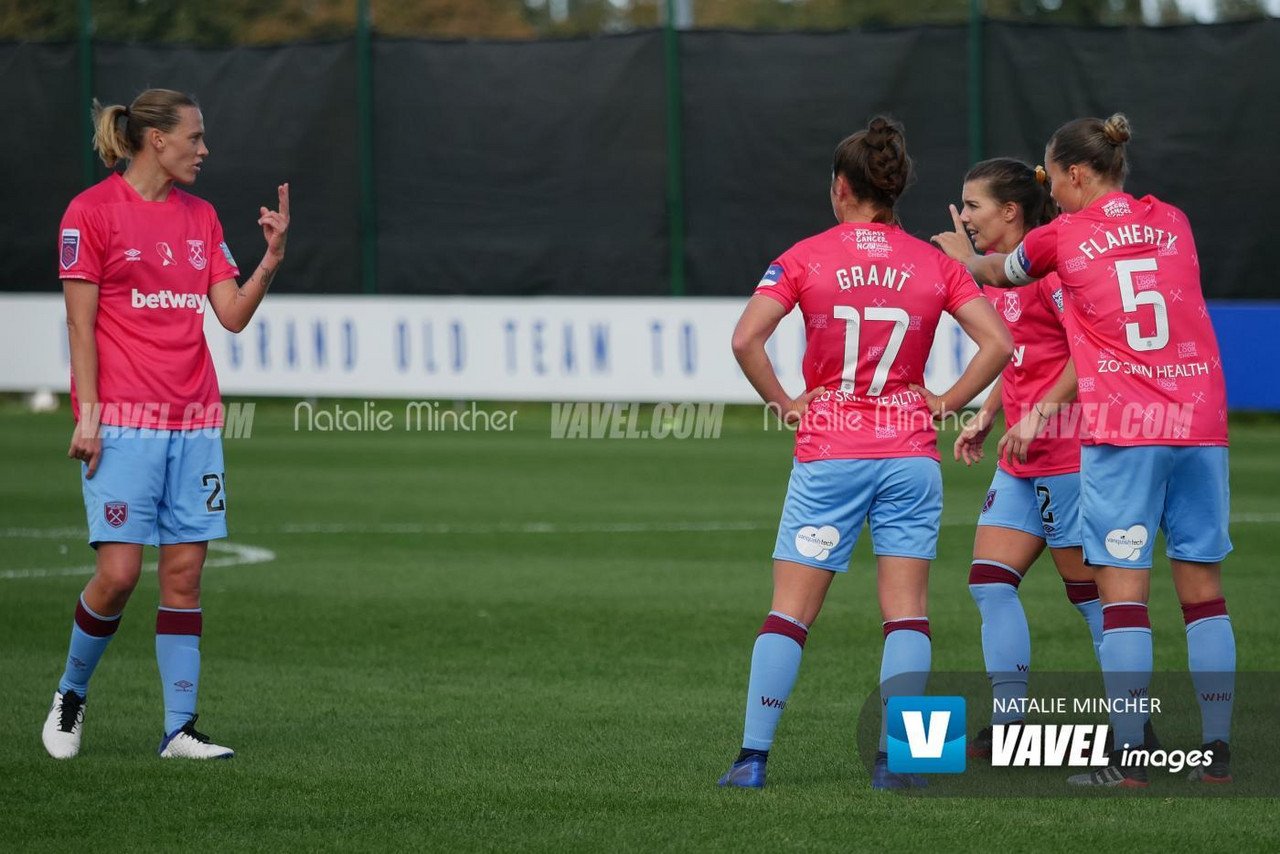 Brighton & Hove Albion's weekend game against Chelsea put an end to the Londoner's unbeaten run in the Women's Super League. The 2-1 win saw Brighton move up the table to 8th place and out of the relegation zone.
West Ham United face another uphill challenge and are just two points from bottle of the table Bristol City. Olli Harder's squad conceded an own goal in their most recent outing and an exodus of players in the transfer window has left the team lacking in direction and goals.
West Ham will visit the Crawley's Broadfield Stadium with just one win from their last five games in the WSL and only 11 goals scored all season. This is a must-win game for Olli Harder and his team.
The match kicks off Wednesday 10th February at the Broadfield Stadium at the earlier time of 19:00PM GMT.
Emma Koivisto was a revelation for Brighton in her debut against Chelsea. The Finnish international; recently signed from Gothenburg FC, was able to close down the Chelsea attack throughout and made light work of Pernille Harder and Ji So-Yun. Her pivotal presence is already paying dividends.
West Ham confirmed the signing of Icelandic international Dagný Brynjarsdóttir from Selfloss but she has yet to be named to the squad. A lifelong fan of the Hammers, it is hoped Brynjarsdóttir will be able to switch up West Ham's fortunes in front of goal.
Olli Harder's hesitancy to switch up his squad may prove to be the thorn in West Ham's side if he does not allow for more regular rotation. Having named unchanged starting XI's in recent games, he has yet to witness the capability of his team fully.
West Ham starting XI: Brosnan (GK), Fisk, Flaherty, Longhurst, Vetterlein, Pacheco, Redisch, Svitková, Leon, Van Egmond, Thomas.
Brighton & Hove Albion starting XI: Fiskerstrand (GK), Kerkdijk, Williams, Koivisto, Simpkins, Connolly, Heroum, Whelan, Kaagman , Jarrett.
Courtney Brosnan has yet to start for West Ham, but a slew of recent mistakes from Mackenzie Arnold may be the catalyst Olli Harder needs to try out someone new between the posts, especially with so much at stake.
Kenza Dali has been benched for a significant amount of time under the Hammer's new coach, but with the team lacking in goals, her experience and guidance for younger players will be needed.
Koivisto had a fantastic game against Chelsea in what was her debut for Brighton, meaning there will be a lot of eyes on her coming into this meeting. Her ability to cover ground and close down players demonstrates a strong work ethic and commitment to her new team.
Brighton were able to eke out a 1-0 victory over West Ham at their last meeting in November 2020. The Brighton counters made the difference and allowed Rianna Jarrett to find the back of the net from the 25 yard mark.
Despite shots on target throughout the game, a lack of passing and shooting accuracy ultimately kept the Hammer's at bay.
The pair had previously mete in the Continental Tyres League Cup group stages, where West Hame were able to close out the game on penalties with a 5-4 win.
This match will be broadcasted on the FA Player worldwide and kicks off at 19:00PM GMT.