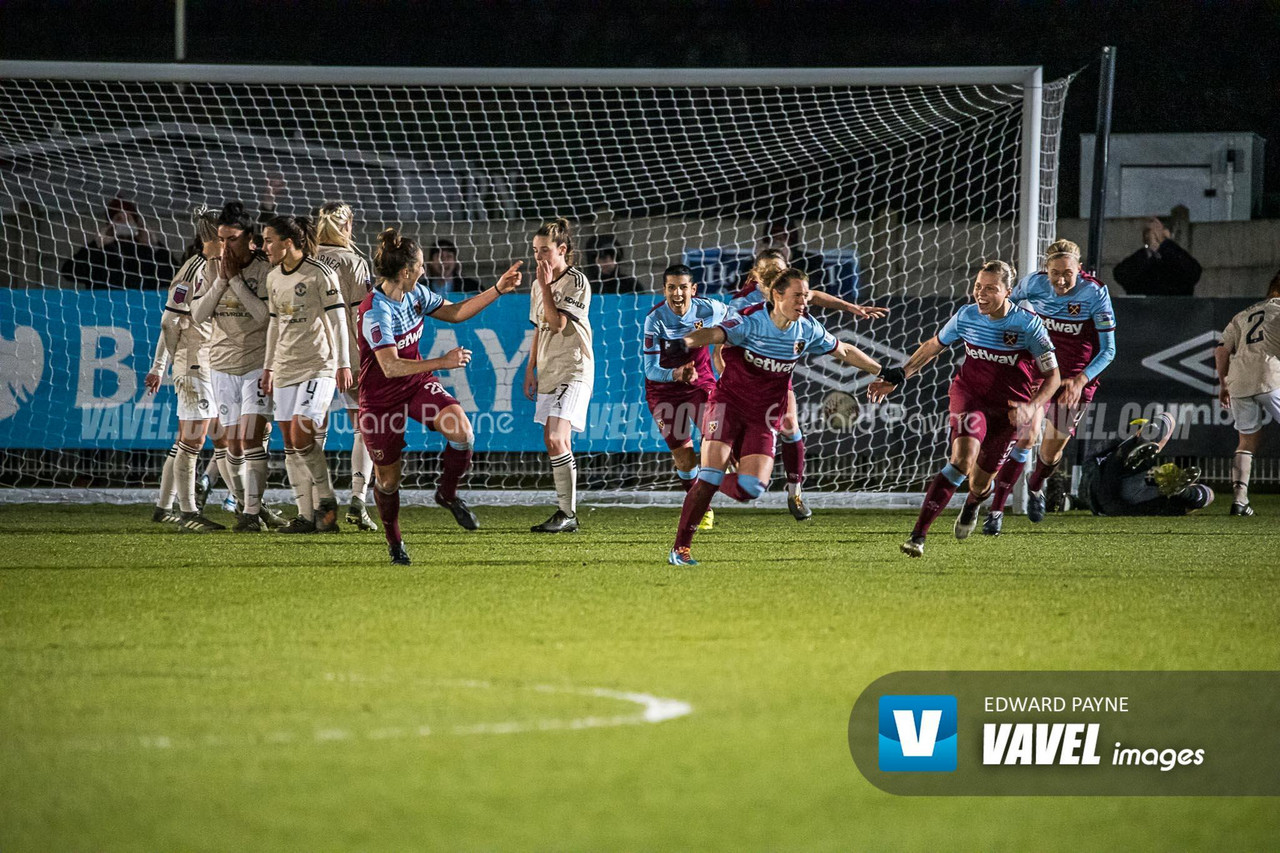 Arsenal will be looking to reset after a disappointing performance at Reading last week where the points were shared, while West Ham United will be hoping to continue their run of success after reaching the semi-finals of the Continental Cup this week.
This was new West Ham manager, Olli Harder's first win since taking over the position. They lost 0-1 to Tottenham Hotspur in the Women's Super League last week for his first match in charge after dominating for large periods of the game.
The Gunners will be after the three points here to close down on Chelsea and Manchester United who sit in the top two positions in the table.
Both sides are searching for their first league win of the new year with West Ham the more confident of the teams coming into the game. After last weeks defeat to Spurs it has been a busy week for the Hammers, Harder told West Ham: "It's been a big week for us, considering we haven't played any football and then three games in just a few days. Hopefully we'll be ready to go."
After only achieving a point away to Reading last week, Arsenal manager Joe Montemurro described the performance as "below par" and will be expecting more from his players in Sunday's match. He told the Arsenal media team: "We prepare for each game and we want to be the best we can be in each game and after that, the results take care of themselves at the end of the season."
The Gunners welcomed back Anna Patten to the starting line-up last week after she re-signed for her childhood club at the beginning of January following a spell in America. Montemurro said: "She will be a special player, we're very proud to have her."
Arsenal: Zinsberger (GK), McCabe, Beattie, Williamson, Evans, Walti, Little, Roord, van de Donk, Miedema, Mead
West Ham: Arnold (GK), Redisch, Flaherty, Fisk, Vetterlein, Longhurst, Pacheco, Cho, Van Egmond, Svitkova, Thomas
Arsenal's Danielle van de Donk, who has recently be named in the UEFA Women's Fans Team of the Year will be one to watch for the Hammers. She has played a key role in the team since she signed in 2015 and her versatility can often leave oppositions guessing.
For West Ham, captain Gill Flaherty will be hoping to build on recent performances to come out with something against Arsenal. The experienced defender will be sure put herself on the line and keep her team organised against an opposition like Arsenal. She has seen a difference in her side since Harder has come in and according to the West Ham media team she said: "It's been like a breath of fresh air really. Obviously we've got a new system and new things being brought in, and it's just a different mindset really.
"We're where we are in the table and we want to build on it and get up and for me I think he's the right man. I'm really positive and I think the girls are really happy after the first few weeks."
The last time these two teams met in the reverse fixture earlier this season Arsenal demolished West Ham winning 1 - 9. A hatrick for Jill Roord, a brace for Vivianne Miedema and Kim Little, Leah Williamson, Beth Mead and Caitlin Foord all reaching the target meant it one that needed to be forgotten for the Hammers.
Gill Flaherty was sent off in the first-half of the game when the teams were level at 1 - 1 thanks to a Kenza Dali equaliser, however the hope for West Ham did not last long.
Yet with a new manager and some solid performances under their belt, confidence will be high and they are bound to come out fighting.
The match kicks off at 12:00 GMT at Meadow Park on Sunday 24 January.
UK: FA Player
USA: NBC
Germany & Italy: Atafootball.com
Elsewhere: FA Player