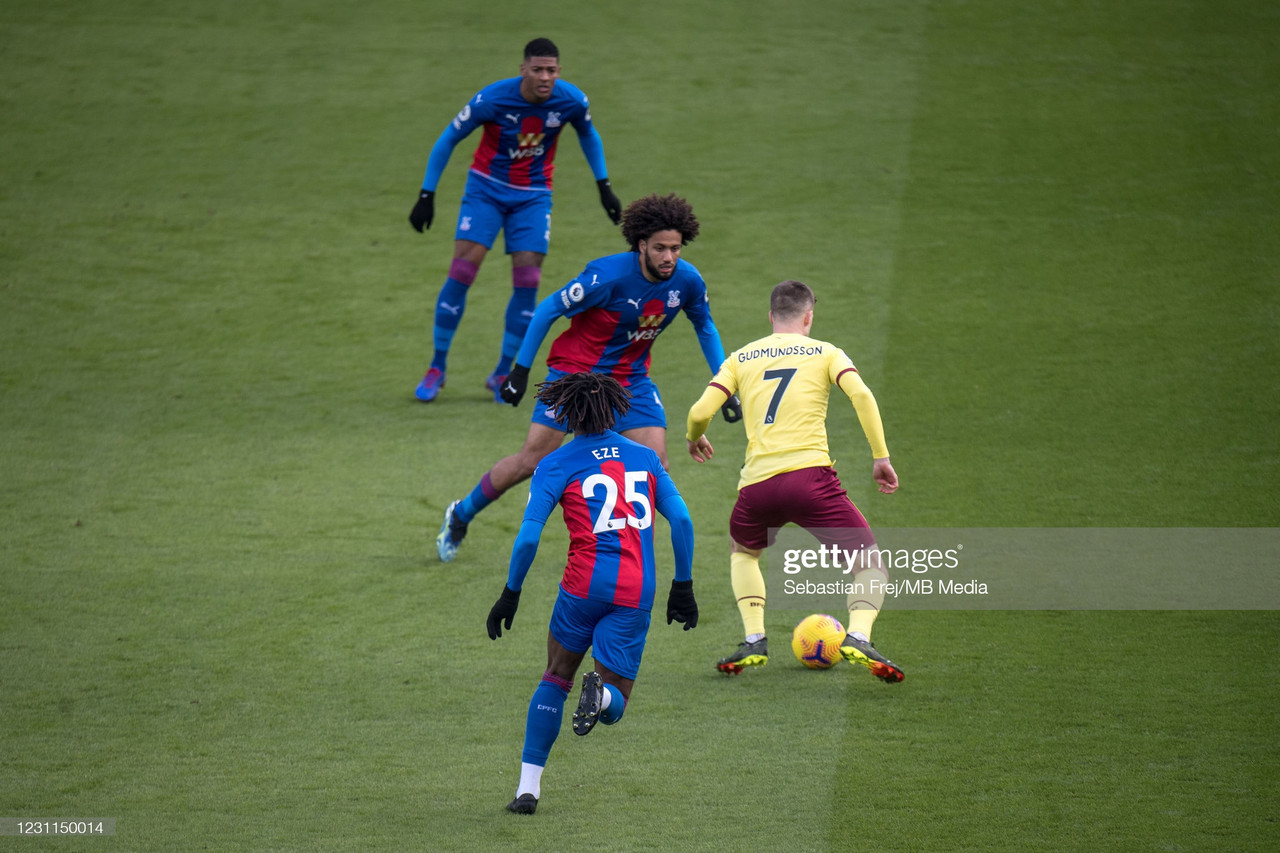 No Zaha, no party
Crystal Palace's reliance on Wilfried Zaha really is quite staggering. They have enough individuals who are capable of unlocking a door but, for some reason, their attacking endeavours simply become very tentative without their talisman on the field.
Zaha is more than just a silky winger, he is a player with a strong mentality. The 28-year-old demands high standards from his team-mates and he put his body on the line for his club. He will often take the initiative and drive his team up the field, usually getting hacked down in the process.
Eberechi Eze is a great young talent but he lacks Zaha's steely mindset. Other experienced players at the club would rather pass on the baton of responsibility.
Palace's reliance on Zaha is only matches by Tottenham Hotspur's reliance on Harry Kane. Spurs without their star striker are a pale imitation of the team they are when he is leading the attack.
Cup vindication
Sean Dyche received some criticism for his weakened line-up in the 2-0 defeat to Bournemouth. A win would have taken the Clarets into the FA Cup semi-finals but the manager clearly had one eye on the upcoming three Premier League fixtures that they will face across eight days.
Burnley just looked hungrier and sharper than their opponents in London. If the manager downplayed the match in the cup then he absolutely hammered home the importance of winning the upcoming league matches. It felt like a continuation of the second-half against Brighton & Hove Albion, a 45 minutes that illustrated a high tempo on and off the ball.
This is merely the start of a huge triple bill of winnable matches. Taking maximum points from these fixtures would be a huge boost to Burnley's survival bid.
Poor Palace
Roy Hodgson deserves a tremendous amount of credit for his work at Selhurst Park. He took over a sinking ship and steered them back on course, putting an emphasis on defensive resilience and organisation.
At the same time, Hodgson is in the final year of his Palace contract and it's tough to see him getting an extension. That hard-to-beat mentality has been breached on a few too many occasions over the course of this season.
The issue for a progressive coach is that many of that Palace squad are not accustomed to playing intricate football. Vicente Guaita isn't great with his kicking and neither are the majority of the central defenders that sit in front of him. Patrick van Aanholt is technically very good but he's also a defensive liability.
Games like this highlight that Hodgson is unlikely to get another contract but Palace fans have to be careful what they wish for. A moderately progressive coach will require a big squad overhaul. Some players in that team would clearly benefit from a better brand of football, but you can't simply flick a switch. Compromises will have to be made.
Lowton and Rodriguez stand out
It was a very convincing Burnley performance; no player was off their game.
Matt Lowton received ample praise on Match of the Day. He dominated his channel in a defensive and offensive aspect. The sensational goal capped off his best performance in a Burnley shirt for a very long time.
Lowton had lost his place in the team to veteran Phil Bardsley,, following a lengthy period of indifferent displays. However, injuries to Bardsley created a route back into the fold for the former Aston Villa man, and he hasn't looked back.
It was also a resurgence for Jay Rodriguez.
The Burnley-born forward has had a rather underwhelming campaign but he woke up with a vengeance before this clash. A well taken header and a lovely assist for Lowton's goal marked an excellent individual performance.