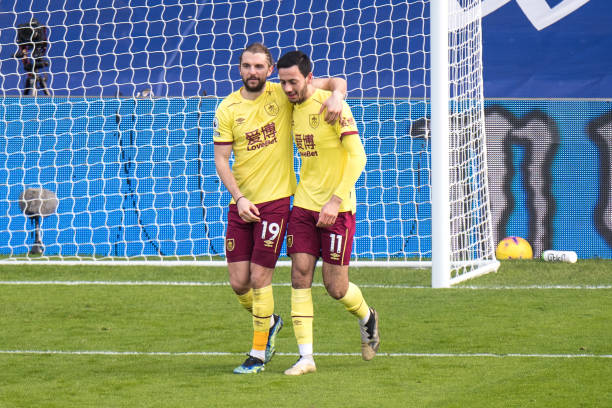 Admittedly, at the start of the season, things were looking desperately bleak at Turf Moor. Gaining just two points from their opening seven games, amassing injuries galore and team morale reportedly being shattered from the summer transfer window meant that it finally looked like Burnley's tenure in the Premier League was over.
However, fast forward to the present day and there is now a real scent of belief that Sean Dyche's men can secure a sixth consecutive season in the most lucrative league in the world, punching above their odds yet again.
It would be strange not to see Burnley in the Premier League. Over the past half-decade, the Clarets have become notorious across the nation for their peculiar brand of "hoofball" tactics – although their fans will quickly jump to tell you it is much more than that.
Typically, fans may feel subdued by the results that have occurred over the past month. Yes, there was the exceptional win at Crystal Palace; although this only embellishes the measly results that saw each of Brighton, West Bromwich Albion and Fulham leave wintery East Lancashire without tasting defeat with three draws on the bounce. On paper, it could be perceived as a good thing: at least Burnley didn't lose any of those games, a neutral would argue.
However, for Clarets' fans, there is a somewhat acrid viewing towards these results; for a side that is so quintessentially dominant at home to those around them, anything short of seven points just wasn't good enough. After all, Sean Dyche's men would have accrued 34 points by now had they put those games to bed – which given the chances they had throughout said fixtures, was easily achievable.
It leaves Burnley nervously peering over their shoulders at the dreaded drop zone. West Brom was seen as the easiest of the three points, even more so when the Baggies went down to ten men. Yet, despite this, it was the West Midlands club who threatened the most, with Matheus Pereira especially still scratching his head at how he didn't secure just a second away win of the season for his side.
The same occurred at home to the previous two; despite offering much better performance at home to Brighton and Fulham, the Clarets' were unable to turn the ball home and the pressure on the squad was starting to tell.
In essence, the attacking impetus shown from the Clarets' in that West Bromwich Albion game was the worst they've shown in a long while, and in a fixture that mattered so much, it really did set off alarm bells as to whether they would endeavour to improve.
Could this lack of creativity be Burnley's downfall?
Johann Berg Gudmundsson faces yet another spell on the sidelines, meaning that Dwight McNeil will be Burnley's only outlet; and the last time this happened, yes, you guessed it – Burnley took two points from seven games.
Hopefully history won't repeat itself, but you do have to pose the question towards the new owners ALK Capital as to why they didn't bring in any new faces over the winter period, especially for a threadbare squad that consistently sees the youth team players named amongst the substitutes. And, with Josh Brownhill having to fill in on the right, it seems as though Burnley are again going to have to rely on their defensive steel they are renowned for to see them over the finish line.
What about those around them?
The advantages of the situation are that despite this poor form, Fulham remain six points behind Burnley with a tough run of fixtures to boot. Their next five fixtures see them travel to a resurgent Crystal Palace outfit, before Tottenham Hotspur, Liverpool, Manchester City and Leeds await the Cottagers – a run of games they could quite easily pick up zero points from. If Burnley can manage to accrue just six points in this period, it would leave Fulham the uphill task of having to earn four wins from ten games just to equal the Clarets – which truth be told is Europa League form.
This is without mentioning other sides below Burnley; namely Brighton & Hove Albion and Newcastle United. Brighton are the better of the two, as seen with their exceptional xG record; however, it is all well and good winning the statistical table, but if you cannot turn your attacking output into goals you will ultimately struggle – and the Seagulls are definitely feeling the heat as they languish just four points above the drop given their lack of a good striker.
Newcastle also face the problem of fan unrest; Steve Bruce's side endured a torrid run of form before a slight resurgence in February, although normal service has been resumed in the North East and the Magpies are now looking like favourites for the drop should Fulham continue to rise.
All in all, the last month has signalled to Burnley that it isn't over until the fat lady sings; but with just three more wins from thirteen games, we will more than likely see Dyche's side in the Premier League for a sixth consecutive season – and this proves the age old quote - never underestimate the Clarets.