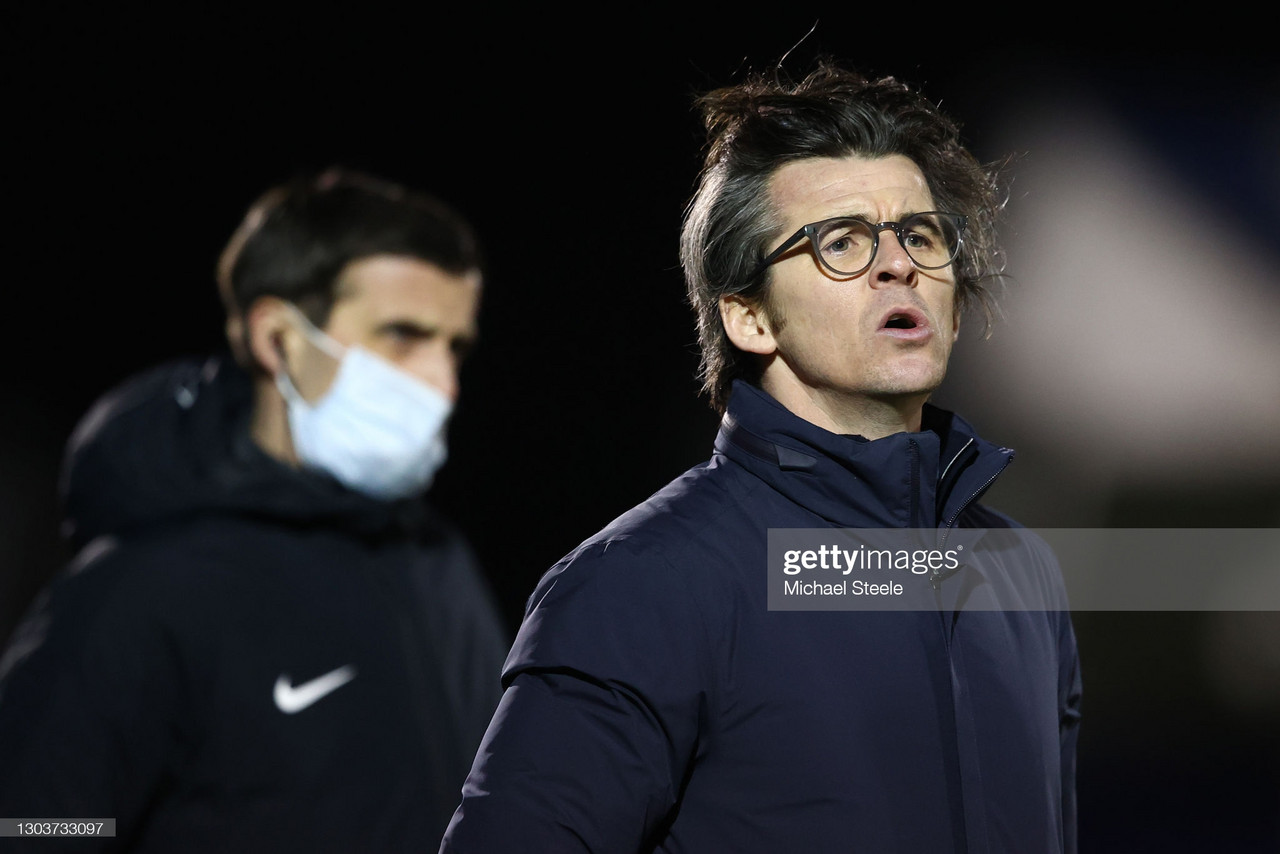 Former Burnley midfielder Joey Barton has signed a new two-year deal with Bristol Rovers to be the manager of the club until 2023.
Barton steps into this new role shortly after departing Fleetwood Town. During his time with the Lancashire club, the 38-year-old was in charge 128 times, having won 54, drawn 31 and lost 41.
However, Barton isn't the only former Burnley player in management he is joined by Michael Duff and Derek Adams, who only played twice for the Clarets.
Joey Barton (Bristol Rovers)
Whilst at Turf Moor, Barton enjoyed some of his best performances on the pitch. Not only did the infamous hot head seem more calm and relaxed whilst at the Clarets, but he also played a vital role in Burnley's Championship-winning season in 2015/16, the season he was voted the clubs player of the year.
After retiring at Burnley, Barton stayed in the region and turned his hand to management with Fleetwood.
Whilst with the club in EFL League one and domestic cups Barton averaged a point-per-game ratio of 1.5. This, coupled with his positive win to loss ratio, has given Barton a good first step in management and made him an attractive prospect for the Bristol-based Rovers.
His preferred formation has changed during the course of his Fleetwood tenure, as he started with 4-4-2 and finished with 4-2-3-1. However, his most used tactic was an attacking 4-3-3 system which helped it get tho most out of Paddy Madden and wingers Wes Burns and Josh Morris.
This style may be something that Barton will have to change or adapt whilst with Rovers, who have predominantly played a 3-5-2 system this season to compensate for a lack of wide right talent and an overload of central midfielders.
The target for Barton will be to keep the club in the league. Bristol currently sit one spot and just two points above the relegation zone. The board will be hoping that Barton's valuable experience in League One will help him in keeping the club up, something he should be available to achieve.
Michael Duff (Cheltenham Town)
The former centre-half spent 12 years at Turf Moor, making 377 appearances in claret and blue. He was a Championship play-off winner in 2009, a runner up in 2013/14 and a league winner with the Clarets in 2015/16.
Despite being a Burnley legend, Duff has Cheltenham Town in his heart, the 43-year-old started off his career in the club's youth academy and went on to make 47 appearances for the Robins before he returned to manage the club after his retirement from professional football.
So far, Duff has managed the club 130 times since when he joined in September 2018. He has won 57, drawn 36 and lost 37 games in his managerial career, giving him a win percentage of 43.8%.
Duff has been relatively successful in his role, reaching the play-offs in 2019/20, losing out to Northampton Town. This season they also managed to reach the FA Cup fourth round where they lost 3-1 to Manchester City.
Unlike Barton, Duff has only really used one specific style of play consistently. His 3-5-2 system gets the best out of his squad, making up for the lack of full-backs and overload of midfielders. The system can change to a 3-4-1-2 and after injuries or suspensions, Duff has used a back four.
However, the 3-5-3 system is the main one used by Duff and seems to be working for the Robins who are fourth this season. It is likely the board will now expect Duff to keep the side in the play-off hunt and gain promotion soon, something Duff is on course to do.