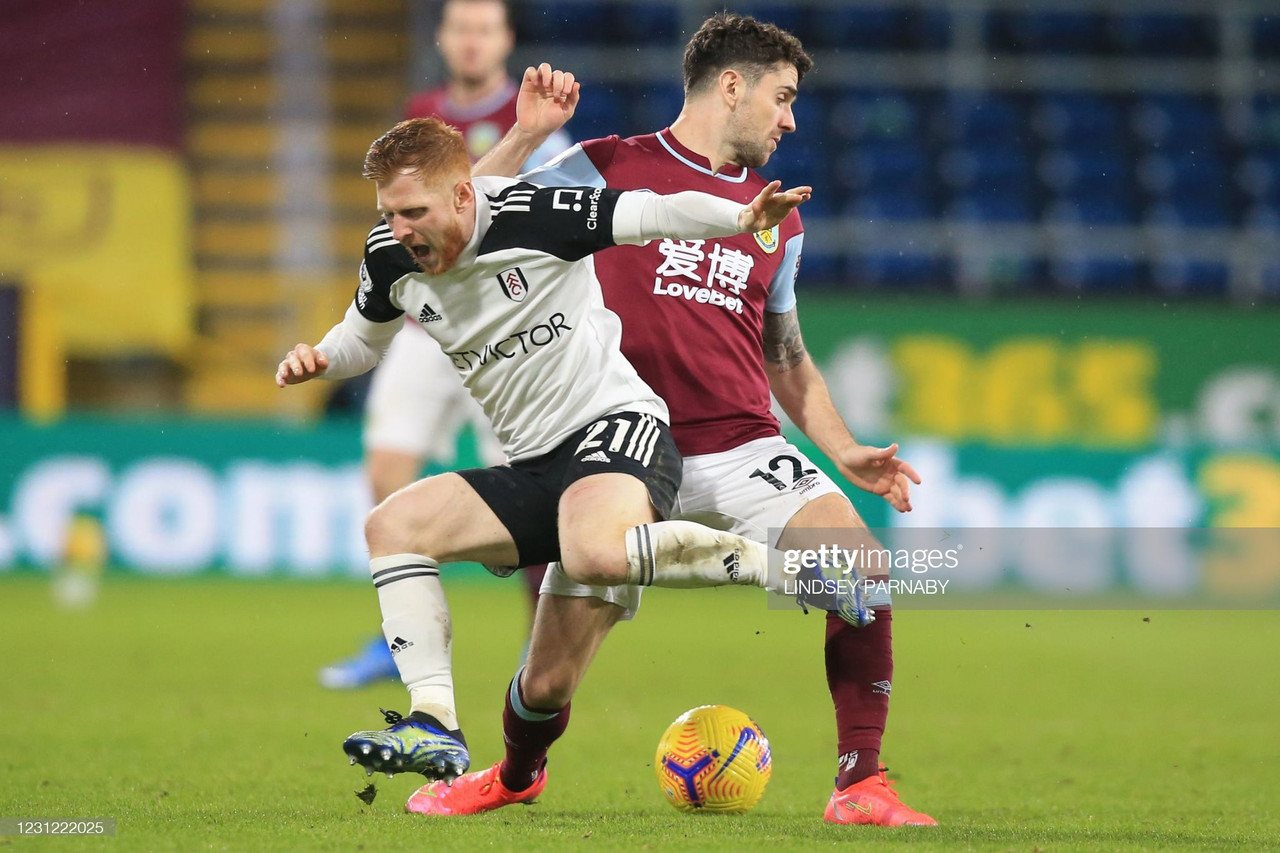 It's safe to say that Robbie Brady didn't have his finest hour against Fulham.
Subbed on for Johann-Berg Gudmundsson, the Irishman embarked on a mission of apparent self destruction. After seeing a yellow card for a late challenge on Harrison Reed, Brady then inadvertently diverted Ola Aina's goal-bound ricochet into his own net.
In the end, it looked as though he wanted an end to prematurely his nightmare. He was very close to picking up a second caution on more than one occasion, before Sean Dyche acted and substituted his substitute! 25 minutes of doom.
He came off the field without a fuss, sat down, and looked drained. A look of resignation. He recognised that Dyche hadn't thrown him under the bus by taking him off the pitch after subbing him on -- quite the opposite. His manager was bailing him out before the situation got worse.
While Brady's performance was particularly poor, no good will come of excessive criticism. This is a player who has had more injury troubles in his time at Turf Moor than some players will have over a whole career. Mental troubles take their toll as much as the physical challenges.
It wasn't long ago that many were praising Brady's return to form. A wonderful goal against Everton was supplemented with an assist for the winner against Sheffield United. He could have had more assists if strikers has been more clinical with their opportunities.
Brady's form at the back end of 2020 was a flash of the player who Burnley had signed. Confident, purposeful and hard-working. It was a relatively short flicker in this behemoth of a campaign but those direct contributions alone were worth four vital points.
Since then, the 29-year-old has been plagued with a series of minor injuries and, when he has got back onto the field, he hasn't been able to keep up that high-level of performance.
One imagines that the desolate-looking Brady was contemplating where his Burnley career goes from here. He is out of contract in the summer and any attempts to become a regular starter have been derailed by injuries or drops in form. Irrespective of where his career goes, he deserves the full backing of any Burnley supporter.
Be supportive
Never has there been a more appropriate time to channel kindness. Social media can be a toxic environment at the best of times and footballers must feel like they are in the centre of a firepit at times. People latch onto negativity like leeches.
Brady deserves nothing but respect for his efforts at this football club. With Gudmundsson injured, there's a good chance that he will soon be back involved in the thick of the action. Here's hoping that Brady can rediscover some form and reinvigorate out his career. Any other wishes are not welcome!