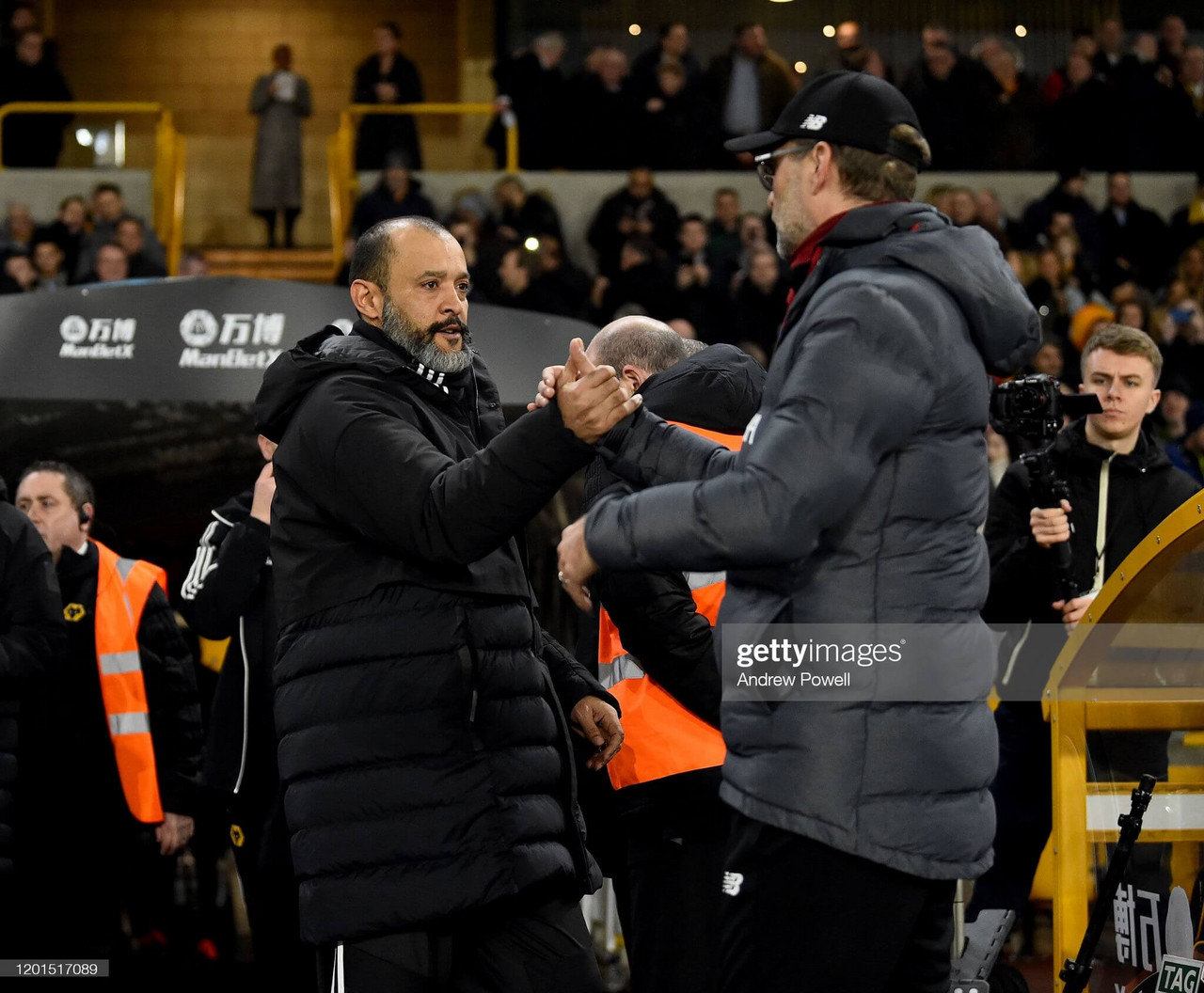 In pursuit of a first win in four outings, Wolverhampton Wanderers will attempt to overcome the champions of England - Liverpool – who have been victim of a remarkable decimation since the passing of Christmas.
Liverpool have succumbed to a run of eight defeats in their last 12 fixtures in the Premier League and have seen a title challenge despondently evaporate as a fight for continental football emerges as a bleak reality.
Conversely, Wolves have seen a calm resurgence in recent times, and have now only suffered defeat once in their last seven league outings.
The lift in performances and results has coincided with the established Jonny Otto's return from a long-term injury and a reformed presence in the offensive central third.
The match on Monday – to be played at the Molineux – will provide a chance for Wolves to end a run of eight league losses in a row against Liverpool, and comes at the perfect time to capitalise on flagging opposition.
A template to be emulated
Since the turn of the year, Liverpool have fallen short to the likes of Southampton, Burnley, Brighton & Hove Albion and Fulham.
In these remarkable encounters, a stark inability to break down composed and purposive defences has been a fragility Wolves would benefit from mirroring.
Implementing such a tactical approach and converting it into an effective performance is a proposition very much within Espirito Santo's grasp, as the philosophy instilled into his swiftly established maintains a solidified back-line operated by driven and tenacious individuals.
After going 12 Premier League matches without a clean sheet, Wolves have now denied their opposition in four of their last eight meetings and will be bullish of their chances to deny Liverpool, who miserably endure a return of two goals from their past 67 shots from open play in the division.
Positive momentum stagnated
Wolves boss Nuno Espirito Santo has steered his side away from the detrimental form that has placed his side into the bottom half of the league table this season – the side have finished seventh in the last two seasons in the Premier League.
After an eight-match winless run, Wolves revitalised their fortunes with a stringent of positive results and performances, but have now seen their efforts halted after going three successive games without victory.
A heavy defeat at runaway leaders Manchester City either side of away draws to Newcastle United and Aston Villa means that denying Liverpool is imperative as the midlands outfit seeks to commence a commendable finish to a turbulent campaign.
Regardless, Wolves have displayed encouraging performances that were on show consistently across the last two seasons.
A midland's return for Jota
When Diogo Jota completed a lucrative summer transfer to the league champions this summer, expectations were high for an established Premier League player to hit the ground running at a simply exceptional football team.
Things have not quite gone to plan for Liverpool manager Jurgen Klopp this season, with a seismic decline heavily affecting the club's first Premier League title defence, but, on an individual basis, Jota cannot say the same.
Despite only recently returning from a knee setback suffered at the beginning of December, Jota has received widespread acclaim for a storming start to his Liverpool career; nine goals in 20 appearances to date only tell half the story, with the forwards versatility and clinical, driving nature proving invaluable to his new side.
Such attributes served Wolves faithfully and with success during his tenure at the club, and Espirito Santo will be wary of the damage that could be inflicted by an offensive force of his making.
Liverpool will be desperate to leave the Molineux with all three points on Saturday in an effort to revive their depleted campaign, but advances could well prove futile if recent performances are to be considered.
Depsite midweek victory in the Champions League, Wolves will be confident of producing a resolute and disciplined display to add to the woes of the opposition.
If Liverpool display signs of another below-par performance, Wolves might find an opportunity to condemn the champions to further despair.