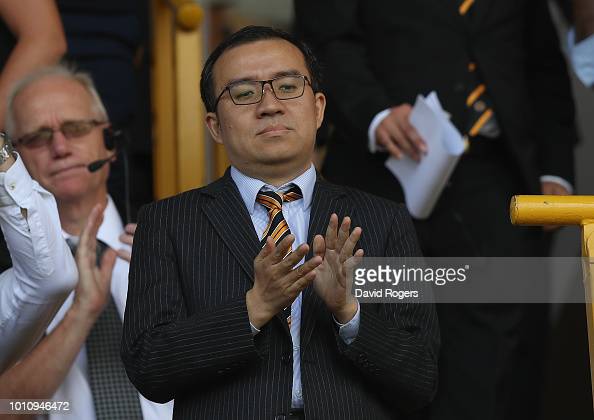 After matchweek 21 of this season's Premier League, Wolverhampton Wanderers found themselves in 14th place on a run of three points from eight games.
Now approaching matchweek 26, Wolves have now taken 10 points out of a possible twelve and are sitting in a slightly more comfortable 12th place, interestingly just seven points off 6th place.
VAVEL takes a look at where Wolves could potentially finish in the league based on previous seasons, with the European places well and truly up for grabs.
How do Wolves compare to the two last seasons
At the start of the season, having finished 7th twice in the previous campaigns, Wolves would have been looking to again achieve a similarly placed finish, perhaps with dreams of even breaking into the golden heights of the top six.
With it being such a strange season so far, Nuno Espirito Santo and his side have not quite been at the races. In the last two seasons, Wolves have managed to accumulate 57 and 59 points respectively, with both leading to 7th place finishes.
So far, the team in old gold have taken 33 points, which means they need a good 26 more points to equal last year's total. Coincidentally, after the same number of games in the two previous seasons, Wolves had 38 and 35 points respectively.
This would suggest that they are not far from being on course to finish 7th again. There is a slight problem with this logic though, as Wolves were already sitting in 7th and 8th positions in those campaigns, not 12th like in the current one.
The 6th to 7th place gap over the years
Several factors could be affecting this. One in particular is the amount of points that the teams around Wolves have managed to get this year, which is higher when compared to the previous season.
The average points total for teams between 7th and 12th this season is 36 points, with the team in 6th place currently on 40 points, only four away from that average. Last season saw an average of 33 points, with the team in 6th at the time only having 36 points, meaning a three-point difference from 7th.
The 2018/19 season had an average of 39 for those same places after matchweek 25, but saw the team in 6th place on a comfortable 47 points, eight higher than the average.
Skip ahead to the end of the last two seasons, with the difference of points between 6th and 7th being 13 points in the first season and on equal points last season, with Wolves finishing level on points as the team in 6th, but a slightly inferior goal difference saw them finish 7th.
Put simply, if Wolves were on 38 points at this point last season, they would be only two points behind 6th place. What this indicates is that the league is very similar to last year, suggesting that a team operating currently in mid-table who then goes on a great run, could well be playing European football next year.
The death of the top six elite?
The average points for teams finishing in 6th place over the last six seasons has been 64 points. This would mean that Wolves would need to get 31 points out of a possible 39 to ensure European qualification, not exactly elementary.
Now for a number of years, the top six has been very strong, full of the usual candidates all gunning for Champions League football, not wanting to settle for Europa League football instead. You could say it was a top-six elite group at the time.
The 2018/19 season saw the top six average 79 points, with the team in sixth place accumulating 66 points. Last season, the average points of the top six was only 72 points. That drop off of seven points may not seem that big, but it can be the difference between three or four positions in the league, or Champions League football or no European football at all.
The points totals for sixth has always been above 60, that is until last season, which saw 6th place get only 59 points. With the gap similarly close again this season and with other teams now hijacking the European places, the top six elite are definitely under threat.
For this reason, Wolves may not need to get around 64 points to get the holy grail of European football. It may be similar to last year, in which points tally in the late fifties would suffice. This would mean that Wolves would need around 26 points to potentially end up 6th.
This is still a very hard ask of Nuno and his side. However, last season Wolves managed to get 24 points out of their last 13 games to get their 7th place finish. A similar run could easily see Wolves finish 7th again, but that 6th place is perhaps a bit too far off this season.
This also assumes that Wolves are able to go on a fantastic run again like last season, which is possible but again a big ask. With the team in old gold slightly off the pace as well, they will more likely have to be content with a mid-table finish this time around.
Of course, their recent form has been incredible and if they managed to keep up this fantastic run until the end of the season, they could sneak into Europe. However, this would also mean that Wolves would go undefeated for the rest of the season and only draw around three games. Such a run would be near impossible to maintain, so it is not realistic.
If Wolves were able to get 19 points like in their first Premier League season and it was added to the 33 they have already, that would put them around 10th at the end of the season. If they managed to get that great points tally of 24 last season, it would see them finish potentially 7th or 8th instead.
Of course, another poor run of form like recently could see the side pick up only around 5-6 points, which could potentially see them fall down to around 16th. With things looking more positive around Molineux though of late, this would be a very unlikely outcome.
Even if two teams who finish in the top six win the FA Cup and the League Cup this season, meaning 7th gives European football, the dreams of playing against some of the top sides in Europe are perhaps just out of reach. It will be very tight though in that middle pack, with every team in there capable of beating anyone.
Stranger things have happened though this season, so even the most unlikely scenarios could still come to fruition.