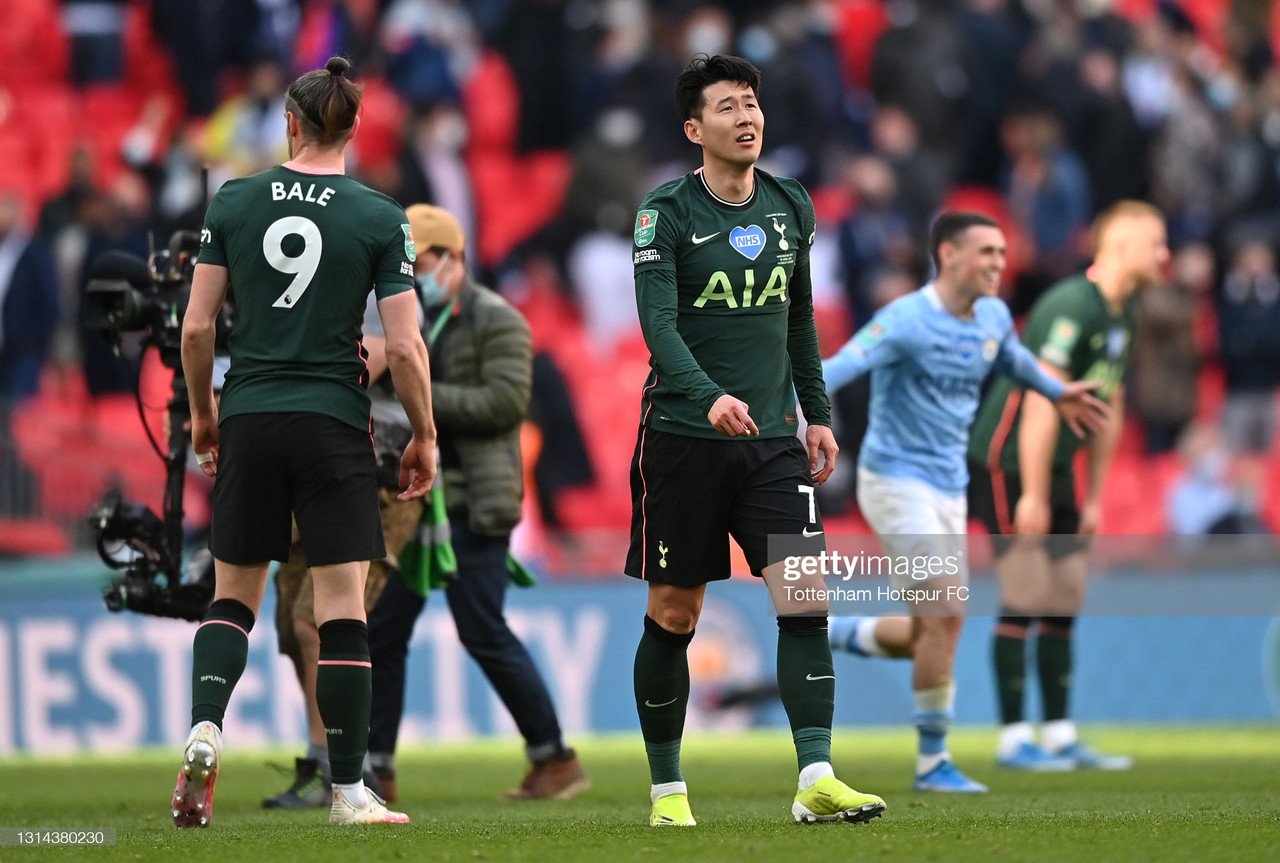 The title-drought will continue in Hotspur Way for at least another season, as Manchester City defeated Tottenham Hotspur 1-0 at Wembley in the Carabao Cup Final.
Following a late goal by Aymeric Laporte from a set-piece, Pep Guardiola's team won the League Cup for the fourth consecutive time.
Story of the game
The entire first half was pure domination for Manchester City, and although the 'sky-blues' had some clear chances with Phil Foden, Riyad Mahrez and Raheem Sterling leading the way, Spurs still managed to keep them scoreless.
The second half was more of a back-and-forth between both sides, including a clear chance for Tottenham's Pierre-Emile Hojberg, who decided to pass instead of finishing inside the box.
Giovani LoCelso was one of the few creative players for Spurs, and although Dele Alli, Steven Berwjin and Gareth Bale came off the bench, they weren't able to make an impact in the game.
Surprisingly, Ryan Mason opted to start Harry Winks in the midfield over Tanguy Ndombele, who has played 19 more games in the Premier League this season than Winks.
As usual for Spurs this season, the Manchester City's goal came following an unnecessary foul made by Serge Aurier on Kevin De Bruyne.
A great cross by 'KDB' set-up Aymeric Laporte perfectly to score the lone-goal of the game in the 81st. minute.
Drought
The last time Tottenham Hotspur won a major title was in the 2008 Carling Cup against Chelsea, and it looks like they will be forced to wait at least another year.
Managed by an interim manager in Ryan Mason, the future doesn't look too bright for Spurs, as the rumors from a possible Harry Kane exit in the summer increase.
Since Spurs won their last trophy, the 'Lilywhites' have lost one UEFA Champions League Final, three League Cup Finals, four FA Cup semifinals and one League Cup semifinal.
Ryan Mason on the game
"I am very disappointed with the result but I cannot fault the lads effort and commitment," Mason told Sky Sports after the game. "It's difficult to take, but I'm proud of the boys."
Son's future in the air?
Forward Heung-Min Son was emotional after Tottenham's loss, as Phil Foden and Ikay Gundogan from Manchester City showed sportsmanship and consoled him.
The South Korean, who will turn 29 years-old this year, is yet to win a trophy in his career despite being one of the greatest players in the world the last couple of seasons.
Since joining Tottenham in 2015, Son has recorded 105 goals and 62 assists across all competitions, which proves how important he's been in the Spurs recent success.