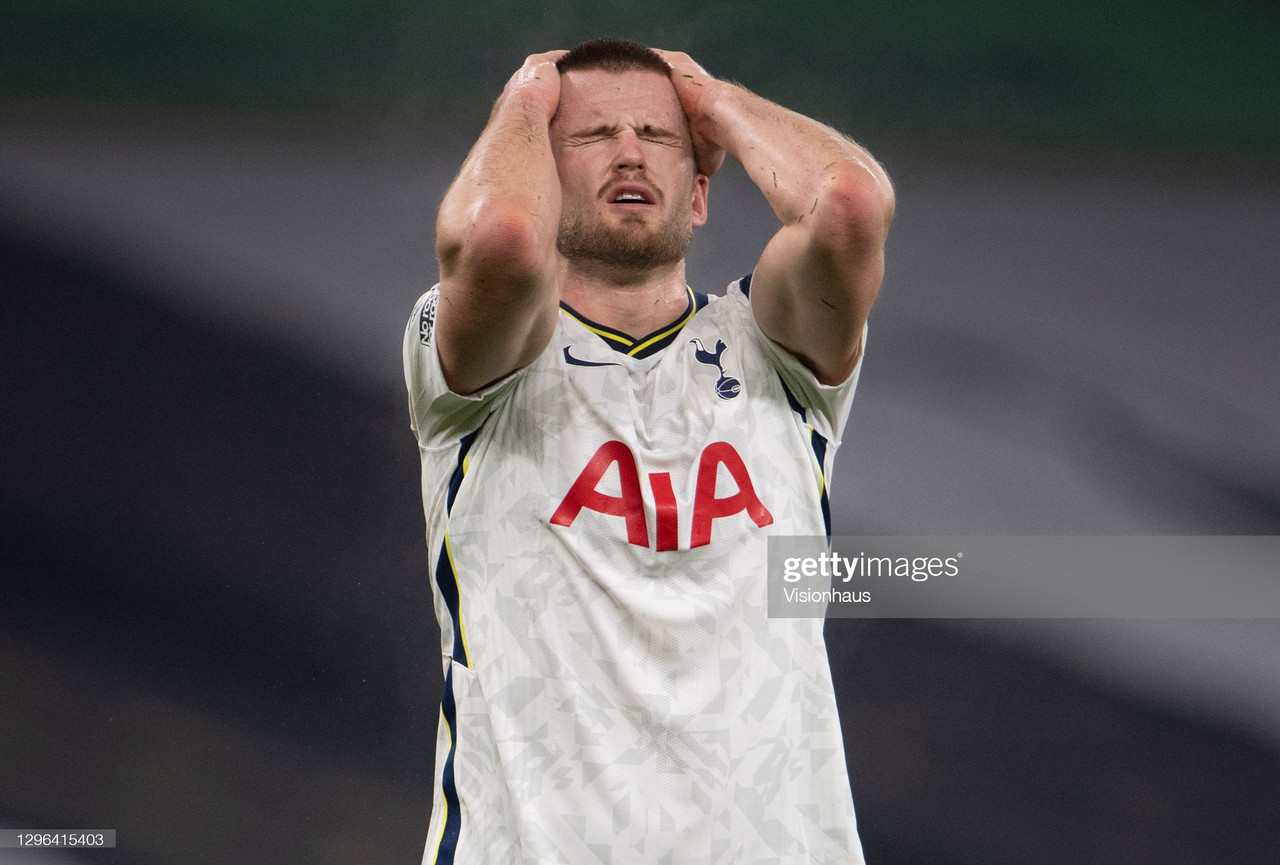 Jose Mourinho has stated previously, due to Spurs' excessive run of games in a condensed season, that playing Eric Dier two matches in a row was a 'crime', with the defender unable to cope with the workload of a ferocious Premier League, Europa League and domestic cup schedule.
However, with Dier pinpointed as one of the main culprits for the defeat at the hands of Thomas Tuchel's Chelsea - scything down Timo Werner with a clumsy challenge in the penalty area and handing Jorginho the opportunity from the spot to give the West Londoners the lead - Mourinho decided that it would be best to replace the England international on Sunday and reinstate Davidson Sanchez to the first team.
When asked if Dier was once again struggling to deal with the abrupt, unforgiving run of fixtures, in a similar vein to the start of the season, Mourinho said, "I don't think he is paying the price for that. That was very early in the season and, of course, it was a crime (to play him at the start of the season). But after that, there was not any problem."
He continued, "I believe that players have moments. They can be very good, they can be strong personalities, they can be experienced, they can cope with the mistakes, but in the end, they feel more than anyone else, these little moments of confidence.
"You can see that in the striker who doesn't score goals, in the goalkeeper who makes mistakes and accumulates another one after, you can see that in defenders, in the midfielder who instead of showing himself all the time, is hiding behind some shadows on the pitch because he lacks confidence on the ball. These are moments."
"He will be back"
Following his shaky performance in the London derby, Mourinho recognises that Dier, who has played 2179 minutes of football this season, and has been a key figure in Mourinho's defence since the Portuguese manager joined Tottenham, was perhaps stuck in a rut and lacking critical confidence at this moment in time.
"I have to admit that recently, our team makes little, important mistakes, that are punished in terms of our results and Eric was one of them. They feel it, they feel it and I believe that confidence drops a little bit."
In spite of this, Mourinho had full belief that one of the foundations of his Spurs defence will be back to his best in the not-too-distant future and that Dier can be a fundamental backbone of Spurs' assault on the remainder of the Premier League, FA Cup, Europa League season and the Carabao Cup Final against Manchester City in April.
Mourinho said, "But he has a great personality, a team guy, a guy that loves it here, loved by his teammates, a guy that I trust, and a guy that I consider one of the ones. He will be back; he will be back to normality and his normality is of course to play and be solid."