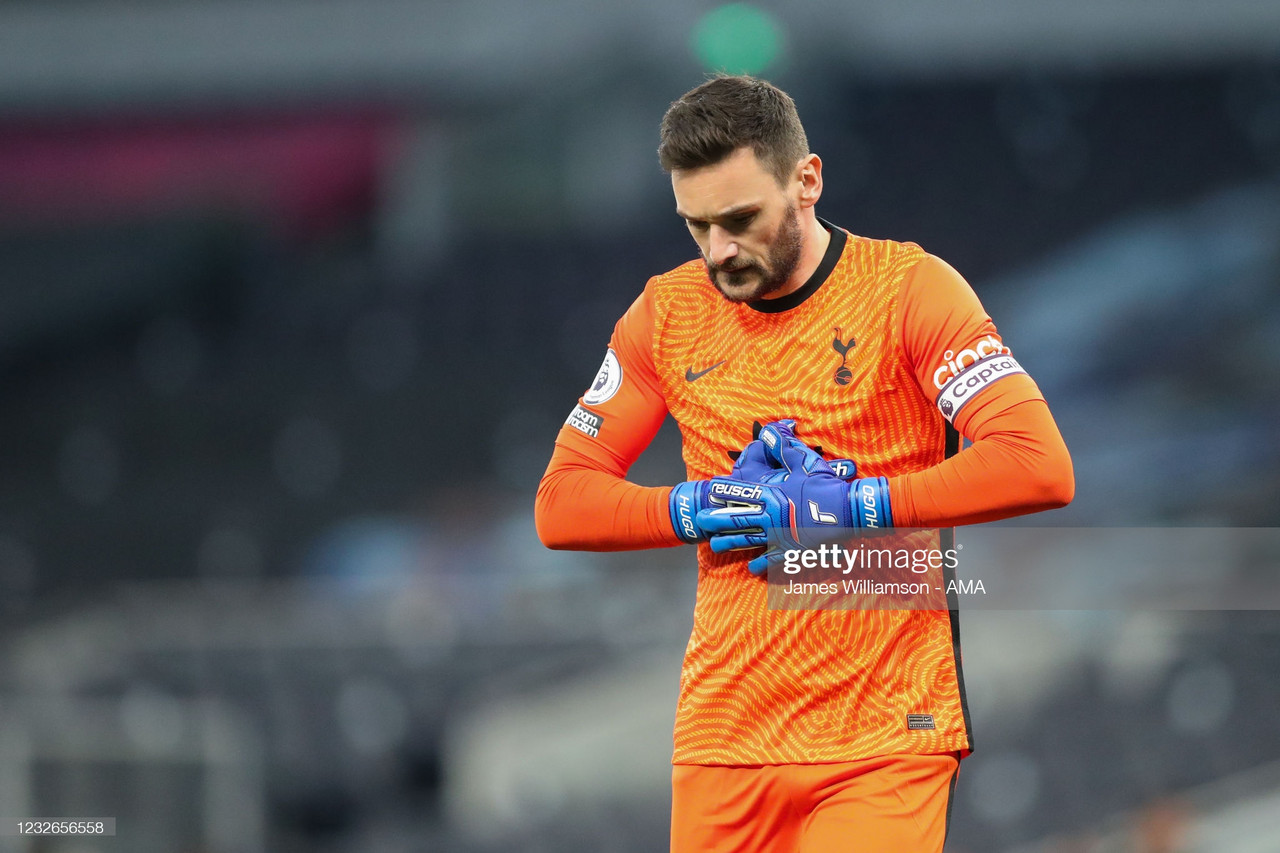 Hugo Lloris has been the club captain at Tottenham Hotspur for nearly 10 years now. His tenure at Spurs has been filled with highs and lows, the highs being that night in Amsterdam, and the lows being the repeated failure in games where it matters.
However, there is a feeling around the club that there is a decision to be made by both the club and player this summer.
At 34 years old, the World Cup winner will be assessing his options as he enters the final year of his contract.
There have been reports that Mauricio Pochettino is keen on a reunion at Paris Saint-Germain. However, Lloris would face stiff competition for the number one spot that is currently occupied by Keylor Navas.
When it comes to discussing Lloris, opinions can be extremely divided amongst Spurs fans.
Many remember vividly the mistakes that he has made in particular games over the years. However, they may choose to forget the countless occasions in which the sweeper-keeper has rescued points for the club.
There is certainly validation in both sides of the argument, so let's break it down and draw a conclusion from the evidence.
It is widely recognised that keepers can enter their peak years during their 30s. Gianluigi Buffon is a prime example of how well a keeper can still perform, even if age is not on his side.
Continuously, Lloris is still statistically one of the highest performing keepers in the Premier League. His save percentage during the 2020/21 season has averaged at 76.2% in the league. He loses out only to Aston Villa's Emiliano Martinez who has a 76.7%.
These statistics solidify the argument that as a shot-stopper, Lloris is still amongst the best. This has been evident whilst watching him play. Games against the more attacking teams such as Manchester City, Manchester United, and Liverpool have required Lloris to be at his best, and on most occasions, he has delivered.
Furthermore, Lloris has the experience and leadership needed to instruct and compose the players in front of him. Young and inexperienced keepers often cause their own problems, by not effectively communicating with their backline. Lloris is experienced enough to manage whoever plays in front of him.
With Spurs reportedly looking at a defensive reshuffle during the summer, the skipper's experience may be essential in initiating a balance in the Spurs defence next season.
In a season that has been largely underwhelming for Spurs, their captain has still managed to keep 11 clean sheets in 34 appearances. This takes his tally up to 103 clean sheets in the league during his Spurs career, from 294 appearances.
On the other hand, there is a compelling argument that suggests that now would be the perfect time to cash in on the Frenchman.
Firstly, Lloris has proven to be a weak link in the Spurs squad over the years. Whilst he has a reputation for being an excellent shot-stopper, he also has a reputation for letting in soft goals.
His attempted Cruyff-turn against Southampton last season that resulted in Danny Ings simply tackling the keeper into his own net is one example that springs to mind.
Also, Lloris made two mistakes against Liverpool earlier in the season, once getting mixed up with teammate Eric Dier and a second in which he palmed a clearance straight into the path of Trent Alexander Arnold.
Lloris has made 19 individual errors leading to goals in the Premier League throughout his time at the club, one of the highest returns of any top-level keeper.
Spurs could well be looking to eliminate that by drafting in some new blood in the coming months. Links to Sam Johnstone, Dean Henderson and Mike Maignan have been ever-present during the recent weeks.
As well as this, with Lloris' contract expiring in 2022, chairman Daniel Levy could well consider the possibility of losing Lloris on a free transfer next summer.
Hugo Lloris certainly has his accolades. He is a World Cup-winning captain and has played football at the top level for 15 years.
There is certainly evidence to suggest that it would not be the end of the world should Spurs choose to replace Lloris.
However, Lloris has proved this season that he is still an integral part of this Spurs squad. In a period where a new manager will take the reigns in the summer, Lloris will be needed to ensure a smooth transition.
Finally, the stats speak for themselves. Lloris is still proving to be one of the best keepers in the league. He has been much more consistent this season and there is certainly not an immediate need to sell him in the summer transfer window.