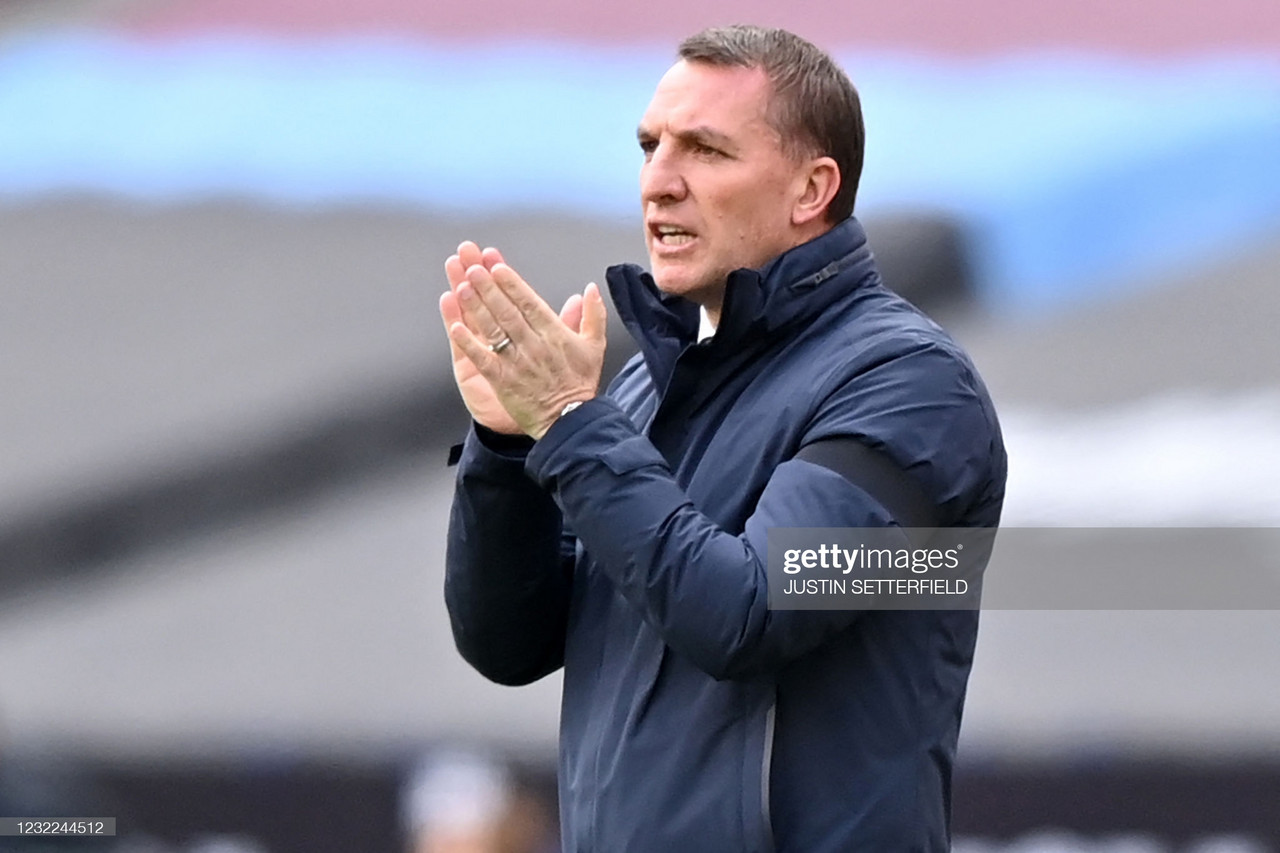 Leicester City return to action this evening as they travel to face Manchester United in an important clash at the top of the Premier League table.
The Foxes will be looking to bounce back from their shock 4-2 loss to Newcastle United last Friday, a defeat that now leaves Leicester fourth in the league table.
A win tonight over Ole Gunnar Solskjaer's men would see Leicester move up into third place and two points ahead of Chelsea, further boosting their hopes of Champions League football next season.
City manager Brendan Rodgers gave his thoughts on the upcoming fixture as his side prepare for the crucial battle.
The Upcoming Fight
"We've got to play the Europa League finalists (Manchester United) and the Champions League finalists (Chelsea) in two of our last three league games. So that shows you that these players are going to be up there and fighting," added Rodgers.
"We're very close to achieving what we want and we know we have to fight, of course, we've made it very difficult for ourselves and that's the reality.
"In the last two games we haven't got the results that we wanted to and that means that we have to really push to win these games, starting with the next game."
Praise for Super Schmeichel
One player who Rodgers praised was Leicester goalkeeper Kasper Schmeichel, who has produced some outstanding performances for the Foxes this season.
"He made a huge save for us early on in the game after a poor defensive mistake," Rodgers added.
"But his concentration is at the highest level all the time so on Friday there was nothing that he could've done in terms of the goals.
"He's such an important player for us but we're disappointed with the result. We've won a lot of games this season, if we lose we lose together, keep the same spirit we had in the second half, keep fighting, keep running and we'll have to take that spirit into the next game.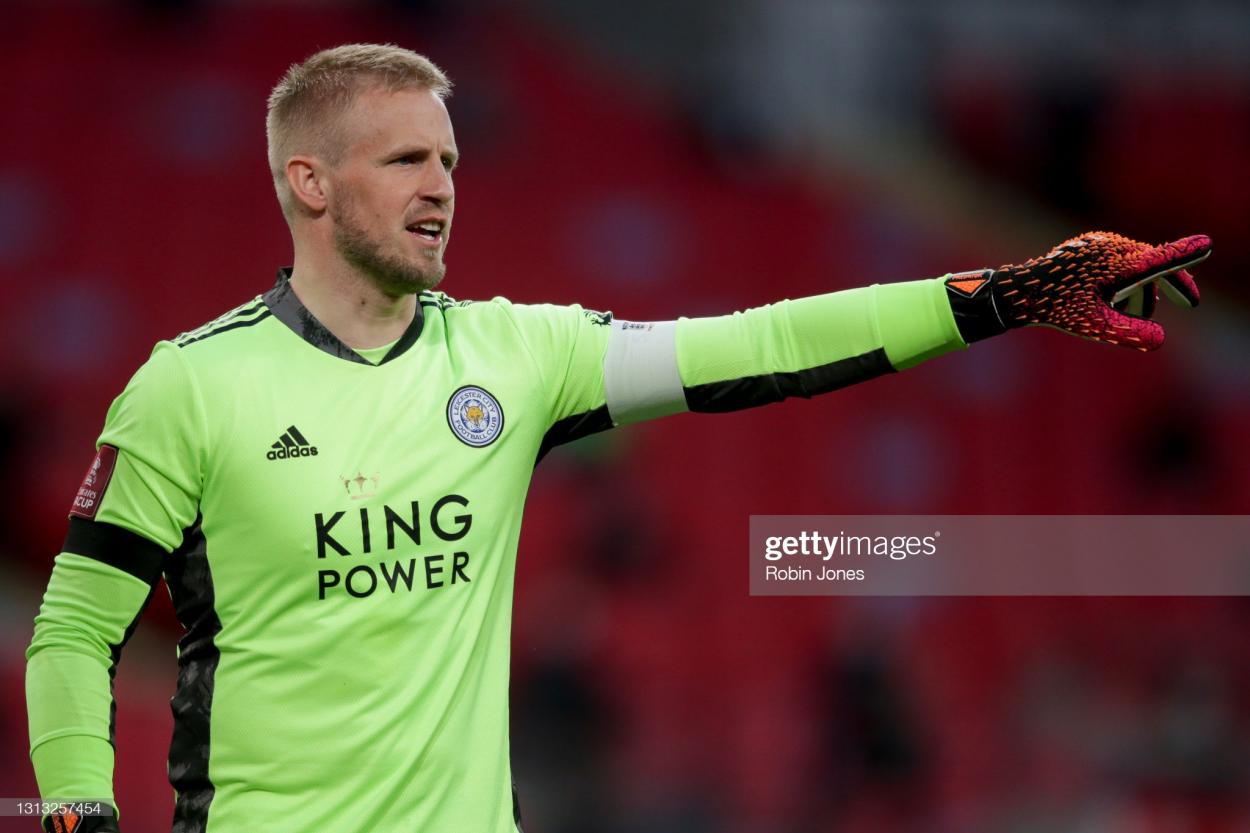 "The likes of him (Kasper), Jonny and Vardy are experienced players and we've got a lot of young players in our backline so that's something that I manage before heading into this period.
Despite Leicester's fourth place position, Rodgers also highlighted the necessity for his side to concentrate as they approach their final few games of the campaign.
"When you're challenging for the top end of the table or for trophies, the concentration level has to increase and you've got to be really focused.
"That's the real hard part about this season because if you're not focused you'll be punished as we did last game. Our concentration was nowhere near good enough and we made too many mistakes.
"I think we've shown over the course of this season that we're a team that are developing. If you're concentrated, then it gives you less chances to make mistakes and we lacked that, and if you do that against good players then they'll punish you.
"We need to be really focused at this stage of the season especially for young players, that's what they need to have if they're going to succeed at this level."
Injuries Plague the Foxes again
Whilst injuries have played a big part in Leicester's struggles throughout the 2020-21 campaign, Rodgers has once again been forced to restructure his side due to absent players.
Experienced defender Jonny Evans was a noticeable loss in the Foxes loss to Newcastle as Wesley Fofana and Çağlar Söyüncü struggled without their commanding teammate in defence.
Described as a "real warrior" by his manager, Evans was forced to miss Leicester's last fixture due to a foot injury that he had been battling through for the past few weeks. His absence in defence was a noticeable element in the Foxes previous fixture and could be a further issue for the United game.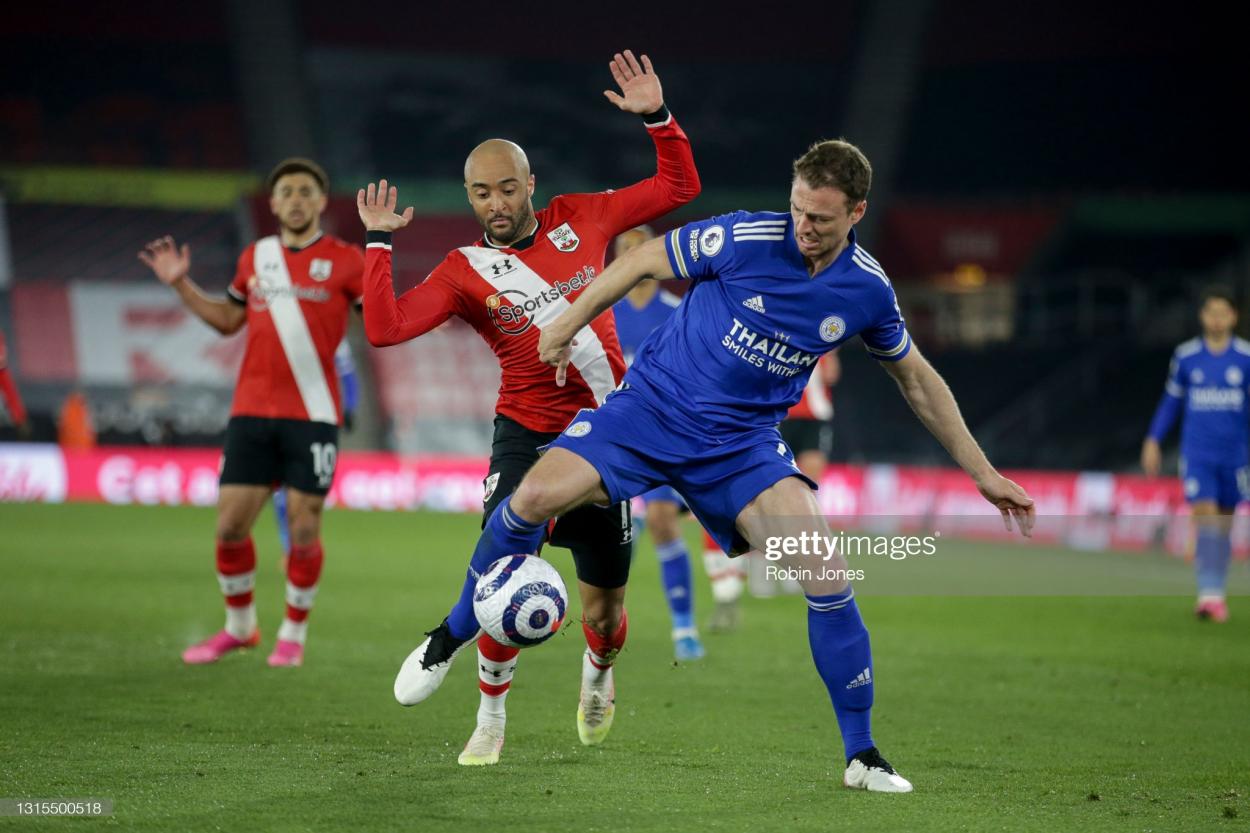 "We've been managing him over the last couple of weeks and he's come through really well," Rodgers said.
"He was in a lot of pain [last Thursday] and woke up [on Friday] feeling better. In the warm-up, just as he was coming in before kick-off, he felt discomfort.
"Jonny's a real warrior so you know if he's not able to at least give it a go, then he's really suffering. We'll just have to see how he is and what his availability is going forward."
Leicester supporters will also be worried that midfielder James Maddison and winger Ricardo Pereira may struggle to gain full fitness for the crunch fixture with United.
Rodgers revealed that both players were not at "100 per cent" after the loss to Newcastle, potentially leaving the Foxes without two of their star performers.
"He's (Maddison) not 100 per cent," the 48-year-old added.
"That's something I've said before, he's not up to game speed. The problem is you've got to give him the minutes and time to try and get him there, likewise with Ricky (Ricardo). These are things to consider coming into the last important games now."