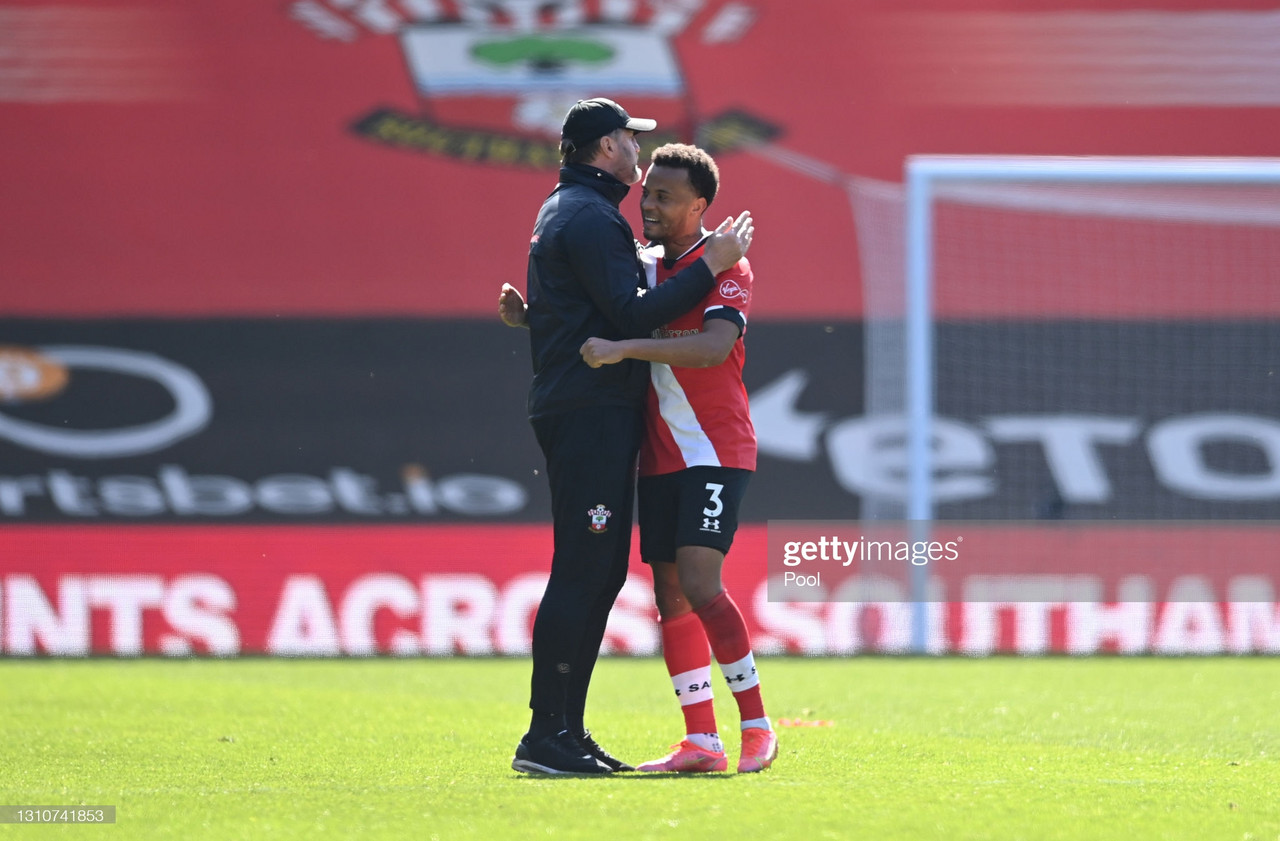 Southampton have announced that left-back Ryan Bertrand will leave the club at the end of the season.
A fan's favourite at St Mary's for many years, his career has been one of many ups and downs since he arrived from Chelsea in 2014, first on loan, and then on a permanent basis.
It was seen as a massive coup at the time for Southampton when they finally agreed on a £10 million fee with the Blues, not least because he was a Champions League winner, a fully-fledged England international, and at 25 years old, he was just reaching his peak.
Since then, he has been one of the Saints' most consistent players over the last few years.
Replacement for Luke Shaw
Bertrand's integral role in Chelsea's 2012 Champions League heroics (including starting the final against Bayern Munich) and his consistent performances while on-loan at Aston Villa during the second half of the 2013-14 season, had made him top priority for Southampton when Luke Shaw left for Manchester United in June 2014.
Shaw's departure had left a huge hole in the left side of the Saints' defence. New manager Ronald Koeman needed to bring in somebody he could trust, somebody experienced. Betrand signed on-loan from Chelsea just a month after Shaw's departure.
Bertrand's winner mentality from his days at Chelsea made him a shrewd signing for Koeman, and the Dutchman deployed the Englishman, week-in, week-out.
His brilliant performances were not only enough for the club to make the transfer permanent half-way through the season, but he also made it into the PFA Team of the Year as Southampton finished 7th in the Premier League and qualified for the Europa League.
Thriving under Koeman and Puel
Bertrand became Koeman's go-to man at left-back throughout the Dutchman's time at the club. A 6th place finish in the league the season after led to Koeman's departure from the club, as Everton snatched him away from the Saints.
Claude Puel was the new man through the door at St Mary's but, despite the change in managers, Bertrand remained as the first choice left-back as Southampton finished 8th in 2016-17. The highlight of this season however, and potentially the highlight of Bertrand's Southampton career on the whole, was a trip to Wembley to play in the EFL Cup final.
Bertrand played the full 90 minutes of this game as Southampton put in a valiant effort against Manchester United, but ultimately lost. Zlatan Ibrahimovic showed his class with a brace as United ran out 3-2 winners. But this cup run had showed just how far Southampton had come since Bertrand's arrival.
The following season, Puel left Southampton to become manager of Leicester City.
This led to a tumultuous few seasons for Southampton as Manuel Pellegrini and Mark Hughes both came and went before Ralph Hasenhuttl steadied the ship at St Mary's.
Despite these managerial changes, Bertrand remained a key part of every managers plans and his ever-presence in the team led to him becoming a real fans favourite.
In 2018, despite the club's poor showing in the league finishing only 17th, Bertrand was given the chance of playing against his old club Chelsea at Wembley in the FA Cup semi-final.
He also played at Wembley in the FA Cup semi-final this season, this time against Leicester City. On both occasions, Southampton just fell short, meaning Bertrand was left without another major final with the Saints.
Despite never winning a major trophy with the club, Bertrand will be remembered by fans for his ever-presence, his consistency, and his loyalty. He joined as an exciting signing and he leaves as a fans favourite.