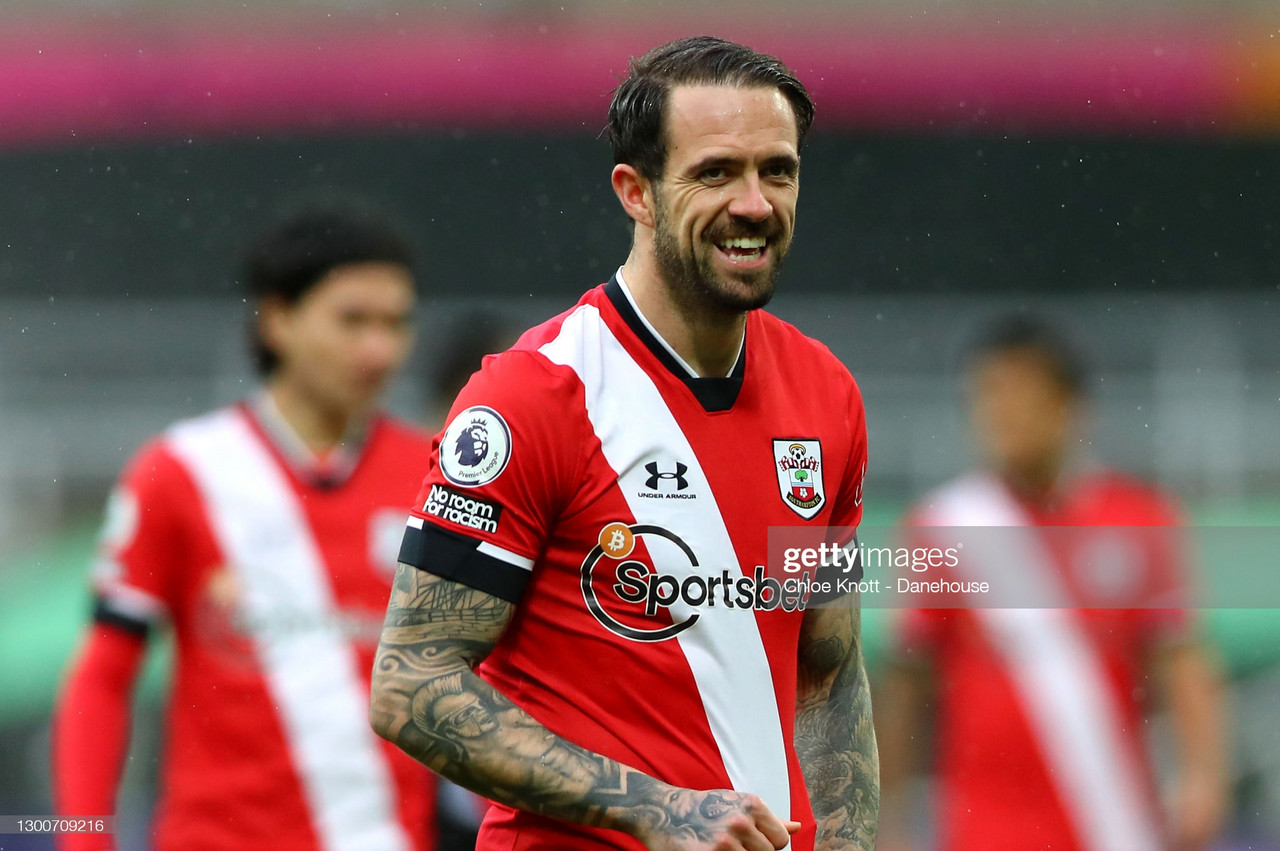 Danny Ings signed for Southampton for a reported £19m in the summer of 2019 from Liverpool following an injury ravished spell on Merseyside.
Having been on loan the season prior, the now 28-year-old quickly picked up form and has since scored 42 goals in Saints' colours.
The Winchester born striker has managed nine this campaign, with the majority coming in the first half of the season.
Ings was flying and so were Southampton, even climbing to first in the Premier League table at one stage, but then injury hit the forward.
Having picked up a knee injury against Aston Villa at the beginning of November that put a temporary halt on the forward's season and almost simultaneously his team's performances soon began to decline.
Having been substituted in the opening stages against Sheffield United last weekend and linked with a return to Anfield, questions arise on how his side could manage without their star forward?
Ings' impact on the Premier League
This season Danny Ings has played 1.691' minutes in the Premier League with eight goals and three assists across 22 league games - with a 23% goal conversion rate in the league.
For four of those goals had Ings not scored it would have resulted in four further draws instead of victories and another loss in place of a draw for Southampton.
That equates to 13 points in total and would put Southampton on 20 points, third from the bottom in the table and in the relegation zone.
While it is hard to argue had Ings not played that none of those goals would have been scored by any other players.
It is fair to say his side would certainly be way worse off and definitely closer to the dreaded drop zone.
And of course, the majority of those goal contributions came early on with 5 goals and two assists in the opening seven matches.
Which played a key part in Saints rising to the top of the league, without Ings the fans would have perhaps never had that moment.
Then injury hit and the England international has since only managed three goals and one assist in the 15 games that have followed.
How he's fared in the cups
Ings hasn't had quite the same effect in the FA Cup or EFL Cup as he has in the league this season.
Ings started but didn't score in Southampton's 2-0 defeat as they exited the EFL Cup at the hands of Brentford in Saints' opening game of the competition.
While in the FA Cup the striker did in-fact score in one of his two appearances in that competition this campaign.
However, it was in a 2-0 win over Wolves in the fifth round so his side would have progressed regardless - he also did not rack up any assists in either of the cup competitions.
In total he played 258 minutes combined in both cup competitions so far, however, Southampton remain in the FA Cup as Bournemouth awaits in the quarter-finals.
Where does this leave Southampton?
It's no coincidence that Southampton's season capitulated from hopes of European football to mid-table mediocracy (at best) at the same time Ings got injured.
There is no one else in that Southampton side that offers remotely anywhere near the quality that Ings can.
Che Adams is Southampton's next best forward talent and he has amassed four fewer goals in five more games than Ings this season.
Going forward, without Ings or an adequate replacement (should they part ways), it shows that Saints could be in real danger.
For the moment though it is unclear how long his latest injury could sideline the striker for, but Southampton have scraped by without Ings before and will no doubt do so again.
As the Saints' early-season exploits look set to be enough to avoid Hasnehuttl's side being dragged into another relegation fight - currently Southampton are seven points off of 18th-placed Fulham with eleven games left to play.
Next up for Southampton is a tough trip away to the Etihad Stadium to face Manchester City on Wednesday evening, and you can catch all the match-build up and liver coverage here on VAVEL.