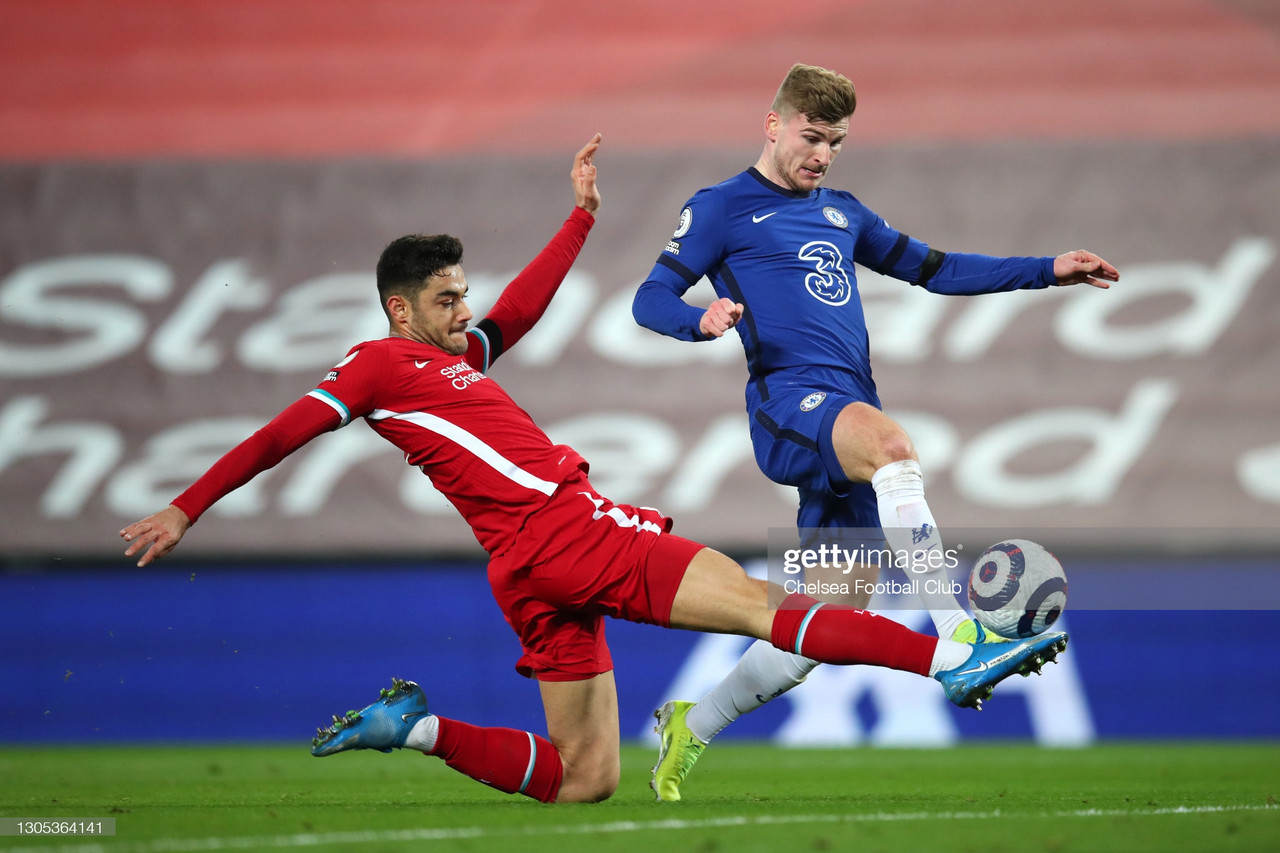 After season long injuries were suffered to all three of Liverpool's centre backs, the hopes of salvaging a difficult season fell onto the shoulders of deadline day signing Ozan Kabak.
The Turkish centre-back was signed on loan from Schalke 04 with an option to buy for £18 million.
Since arriving on Merseyside, Kabak has made 13 appearances, and kept a clean sheet in six of these.
However, the 21-year-old has missed the last four matches with a muscle injury.
With the initial loan period coming to an end shortly, it is unclear whether Liverpool will activate the option to buy, especially with the imminent signing of Ibrahima Konate, and Nat Phillips' recent form.
With this in mind, should Liverpool keep their Turkish delight?
Despite a shaky debut against Leicester City in a 3-1 defeat, Kabak responded with a man of the match performance against RB Leipzig in UEFA Champions League round of 16.
It was a display which gave Liverpool fans a glimpse of his quality, as well as hope for the remainder of the season.
Against Leipzig, he demonstrated composure, as well as leadership - something that fans had been craving since the absence of Virgil van Dijk.
It also appeared as if Kabak had formed a solid partnership with Phillips.
Kabak took this form into his following games, and increasingly looked as if he was developing into a solid option for The Reds.
In his nine Premier League appearances, the Turk won 2.9 aerial duels per 90 minutes, as well as 2.1 tackles and 1.3 interceptions.
In comparison to Phillips, Kabak wins more tackles and interceptions, however wins considerably less aerial duels, with the 24-year-old totalling 6.1 aerial duels per 90 minutes.
This trend is also present when comparing his stats to Joel Matip, and Joe Gomez, both of which win more duels in the air, however don't make as many tackles as the Turk.
We have seen an aggressive style of defending from Kabak, who will often throw himself into tackles, explaining the statistics.
Although the stats suggest that Kabak is less dominant in the air, this could simply be down to him playing a sweeper type of role, and therefore challenging for the ball much less.
Regardless, the numbers has accumulated make for good reading, and certainly strengthen any argument for him to stay at the club.
We all know that Fenway Sports Group (FSG) love a bargain in the transfer market.
Takumi Minamino and Andy Robertson were both pursued due to their phenomenal value in the market.
Although Minamino hasn't been as successful as the Scotsman, his transfer value remains above the reported fee Liverpool paid.
In the case of Kabak, Liverpool have the option to make his loan move permanent for £18 million.
According to transfermarkt, Kabak's transfer value currently sits at £22.5 million, £4.5 million above the agreed transfer fee.
Based on finances, it makes sense to pursue the deal, as the resale fee could be considerably higher.
Assuming Konate will sign for Liverpool, signing Kabak will mean Klopp would have five central defenders at his disposal, six including Phillips who definitely deserves to be in the equation.
Although on paper, six centre-backs is too many for a system which only uses two, the injury records of Gomez and Matip, as well as the incoming Konate is a huge cause for concern.
After enduring the season with all three senior centre-backs injured, it seems ridiculous to say that there will be too many defenders at the club.
However, no Liverpool fan wants to go through the difficulties of seeing each defender get injured, therefore signing Kabak would take the pressure away from our injury prone defenders.
Not only this, but Klopp will be in four competitions next season, and will want to rotate his players as much as possible to avoid any injuries.
Having depth in any area of the pitch will aid our chances of winning trophies, which is what Liverpool need to get back to challenging for.