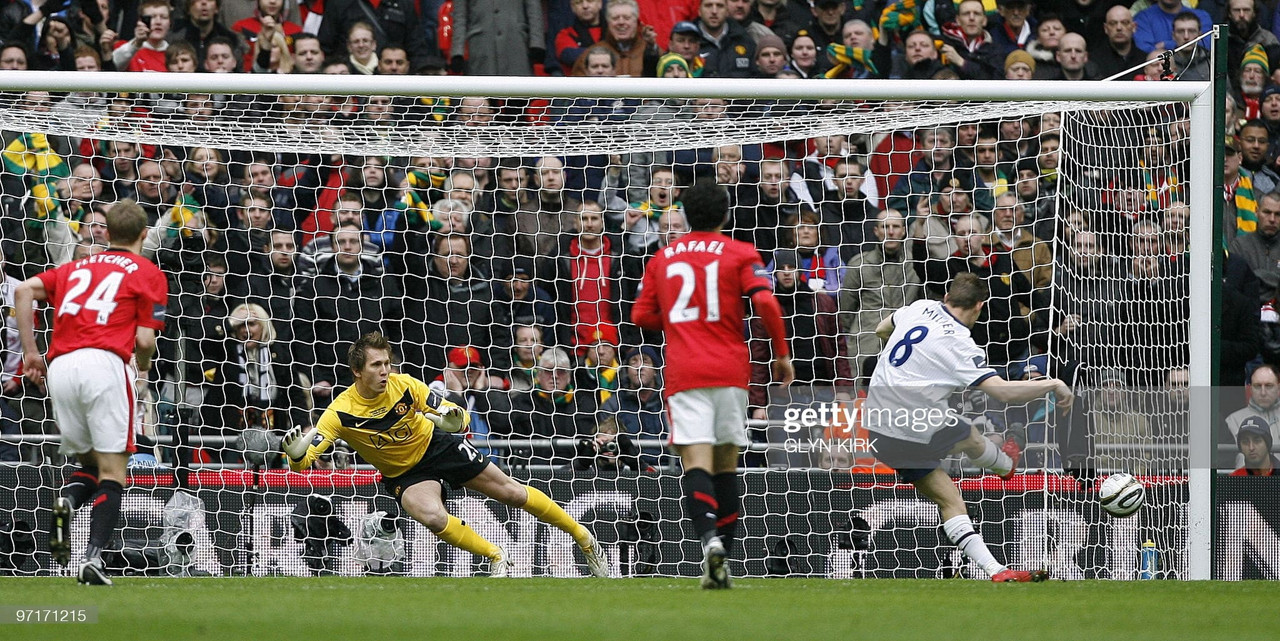 Aston Villa dominated the opening moments and after just five minutes, they had a chance to open the scoring from 12 yards. Gabby Agbonlahor was played in behind the Manchester United back line and Nemanja Vidic took down the Englishman inside the penalty area. The referee at Wembley was Phil Dowd and to the bemusement of almost everyone watching the game, he didn't show a red card to the Serbian defender despite him being the last man and clearly denying a goal scoring opportunity.
James Milner kept a cool head and slotted the penalty into the bottom-right corner past Tomasz Kuszczak. United were back in it straight away when Michael Owen capitalised after Dimitar Berbatov dispossessed Richard Dunne who took too long on the ball. Owen pulled up late in the first half to be replaced by Wayne Rooney which would prove to be a huge moment in the game.
Villa keeper Brad Fridel made multiple important saves early on in the first half but after 74 minutes, Rooney's looping header couldn't be stopped. Antonio Valencia's cross found the Englishman who outjumped James Collins to give his side the lead. John Carew was sent on by Martin O'Neil and his presence almost made an instant impact, Emile Heskey latched onto a Stuart Downing cross but a deflection off Vidic took the ball onto the crossbar much to the despair of the Villa faithful.
United made it through added time to secure their trophy for successive years, becoming the first team since 1990 to do so. Bad feeling was rife following the game with Agbonlahor saying: "I think every person who watched the game would agree it should have been a red card. That cost us.
"Martin O'Neill was seething and rightly so."
The game has forever been in the mind of Villa fans thinking what could of been if Vidic had been sent off so early on. The win for United was just yet another trophy for Sir Alex Ferguson and his ruthless side who won almost every trophy in front of them in that period.