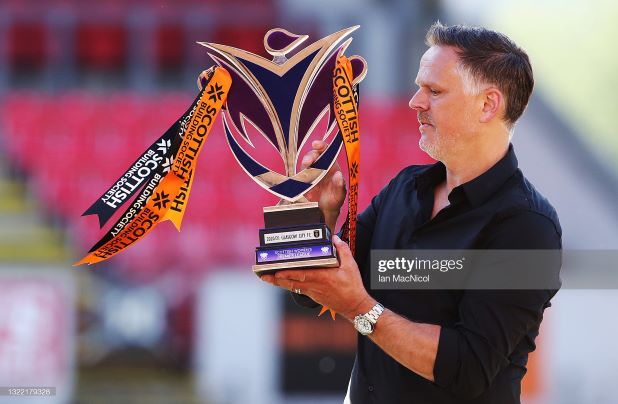 Birmingham City Women have appointed former Glasgow City manager Scott Booth as their new head coach.
The Blues have been without a manager since Carla Ward departed for local rivals Aston Villa at the end of last season. Booth will now lead Birmingham into their first season at St Andrew's and has a seemingly monumental task on his hands to keep Blues in the Women's Super League.
Delighted to be joining
Booth has spoken to Blues' official website to speak of his pride in joining them:
"I am thrilled to be joining as the club's new head coach. Birmingham City has a proud history in the women's game, and I am looking forward to writing the next chapter.
"After six years in Glasgow, I felt now was the right time for a new challenge, with the opportunity here and the timing that allows for a full pre-season being something that could not be ignored.
"It will be an honour to lead the team at both St Andrew's and on the road in the league and in the cup competitions, in which Blues have a proud history of success."
Back on their feet
With Booth's arrival, Birmingham can finally focus on restoring normality following a hectic last two years. The 49-year-old manager has signed a three-year deal in Birmingham, hopefully ending their revolving door of managers. Since 2019, they have gone through Marc Skinner, Marta Tejedor as well as Carla Ward in the dugout. By signing a longer contract, Booth will hope to bring stability back to Birmingham.
He also brings a winning pedigree to the side. Under his leadership, Glasgow City were able to dominate the Scottish game. He guided them to six consecutive league titles in addition to a Women's Champions League quarter final. He seems to be giving Blues hope that he could restore their status of challengers in the WSL.
However, there is still the issue of recruitment to deal with. Blues already had a thin squad, numbering around only 20 players last season, but many of these have decided to move on. Despite being offered new contracts, popular goalkeeper Hannah Hampton and utility player Sarah Mayling both confirmed their departures this week. They have also been unable to extend the loan signing of Ruby Mace as yet, with the young defender linking up with Manchester City. Mace joins both Jamie-Lee Napier and Emily Murphy in leaving the club.