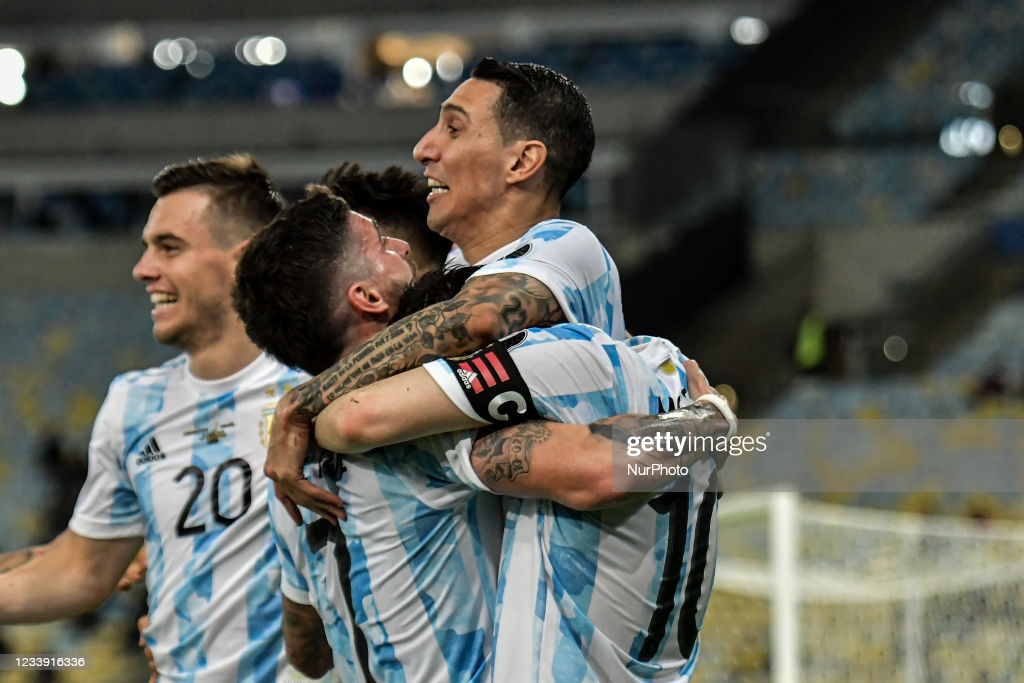 The curse is finally over for Argentina, and for the first time in 28 years, 'La Albiceleste' has won a major International trophy.
Argentina defeated Brazil 0-1 at the Maracana Stadium in Rio de Janeiro to lift the Copa America 2021.
This has been one of the most celebrated titles by the football fans around the world, considering that by winning this tournament, Lionel Messi has lifted his first ever International trophy with Argentina.
Messi did win the tournament's Golden Boot and Best Player awards, but we have to point out the importance of the rest of the squad.
Gio LoCelso's role
One of those important figures in Argentina's title run was Tottenham Hotspur's Giovani LoCelso, who also secured the first title of his career as a full International.
The 25 year-old, who made his debut with Argentina's Rosario Central in 2015, played in six tournament games for Lionel Scaloni's side.
LoCelso started five out of the seven games Argentina played in the Copa America 2021, accumulating a total of 336 minutes on the pitch.
Not many people expected LoCelso's performance in the South American competition to be this good, considering that during the Russia World Cup three years ago, he did not play a single minute for Argentina.
''Champions of America 🏆🇦🇷'' LoCelso posted on Instagram following the trophy celebration at the Maracana.
Spurs
Multiple Spurs players such as Eric Dier and Erik Lamela congratulated 'Gio' on social media, and expressed their happiness for him.
LoCelso is now expected to take a couple of weeks off prior to re-joining Tottenham Hotspur to begin his third season with the North London side.
The Argentinian International could potentially play a big role in the Spurs season under Nuno Espírito Santo, and there's no doubt that it doesn't matter where he plays, 'Gio' can produce at the highest level.
Gritemos fuerte y unidos...

🏆 🇦🇷 🔥 ¡¡¡SOMOS CAMPEONES!!! 🔥 🇦🇷 🏆 pic.twitter.com/i8aiWz8slt

— Selección Argentina 🇦🇷 (@Argentina) July 11, 2021