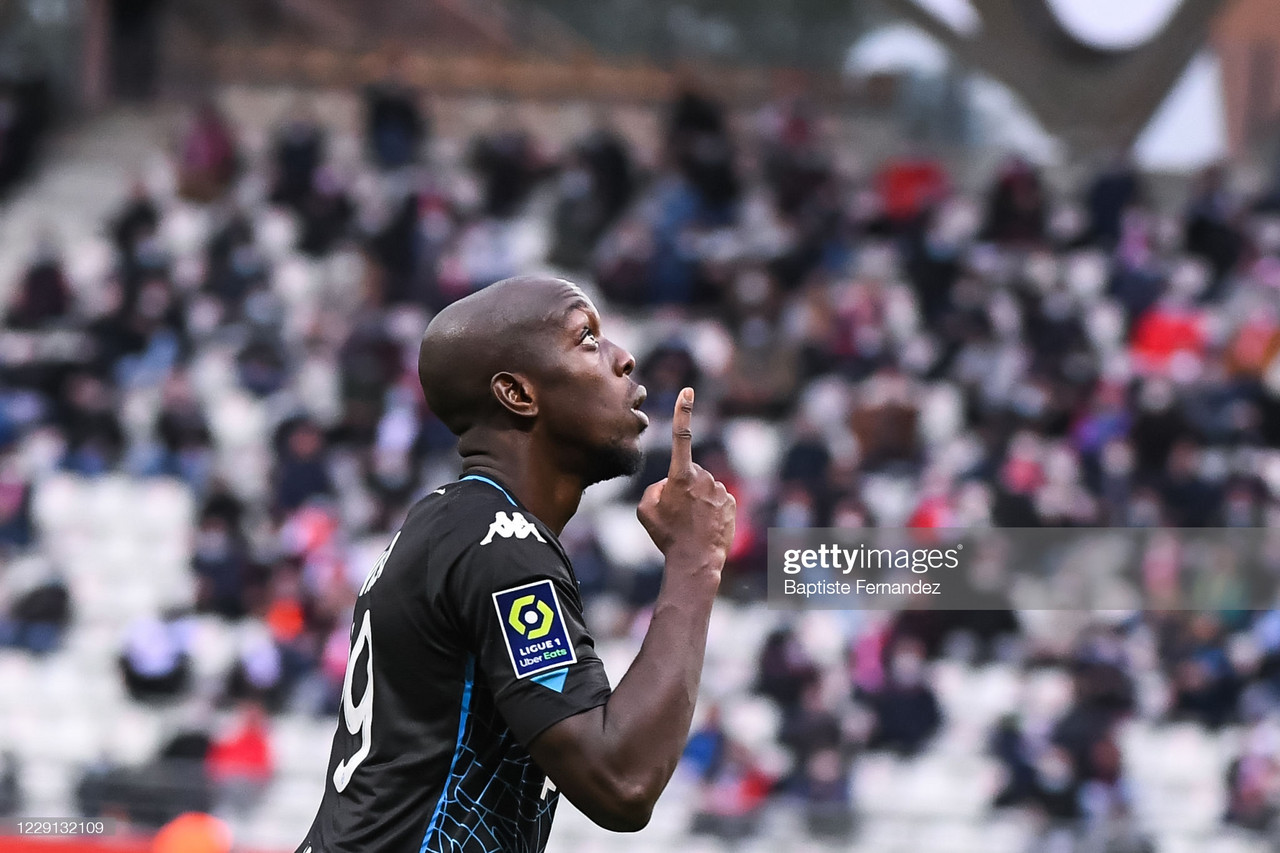 Brentford announced the signing of Lorient and DR Congo winger Yoane Wissa on Tuesday on a four-year contract, with the option of an additional year, for a reported fee of £8.6 million.
Not for the first time this window, the club teased its supporters on social media by Tweeting a picture of a set of pens, this time laying six brand-new pens out on a table. Some got over excited and thought it was six new signings while others clocked on immediately that they were in formation to look like the 24-year-old's initials (YW).
Wissa signs for Brentford after a strong season in Ligue 1, scoring 10 goals and contributing five assists in 38 appearances to help Lorient avoid relegation following the club's promotion in 2019/20. He also made his Congo debut during the campaign in October 2020.
The French-born Congolese can play across the front-line and, speaking for the club's announcement article, Thomas Frank believes he will be a great addition to the team, an 'important' threat running in behind defences.
"Wissa is someone who fits many different positions for us," said Frank. "He can play as a winger, as a number 10, and as a striker. He has that pace and power which we think is really important to be a threat in behind."
He grew up watching the Premier League and idolised the likes of Thierry Henry and Didier Drogba. More recently, in his first interview for the club, he admitted his admiration for Liverpool duo Mohamed Salah and Sadio Mané, particularly the latter.
"When I was younger I looked at Thierry Henry [and] Didier Drogba. Now for me I love Sadio Mané [and] Mohamed Salah. A lot of players are good but I love Sadio Mané because he's like me. You watch him, you know he's a very, very good player."
His admiration for Liverpool's number 10 is clear to see and he admits that he would compare his style to Mané's. However, when the two meet in the league, he insists that he will not be starstruck and will have his eyes firmly set on getting three points.
"When we're on the same pitch, we're different people. Now I can say I love him, but when I play against him, on the pitch I can't love him," he said with a slight grin on his face.
Wissa joined Lorient from Angers in January 2018 and enjoyed a successful time at the club, helping them win the Ligue 2 title in 2019/20, and overall contributing 37 goals and 17 assists in 128 appearances for them. The winger speaks fondly of his time at the Stade du Moustoir.
"They gave me so much, so much, so much love," he said. "They trusted me. They gave me so much confidence. I will miss them because they gave me so much power, so much love, and I hope they stay high because they need to, they have very good players and a very good club. Especially the coach [Christophe Pélissier] because he trusted me so much."
Now it's time for a new chapter in his career and he says he is happy to finally be at Brentford and to be able to play in the Premier League. The Bees wanted to sign him in January to help with the promotion push, but Lorient wanted to keep him in order to secure their Ligue 1 status for this season. Wissa explained what he wants to achieve in west London and what fans can expect of him.
"I come to play, I come to score, to assist. I come for this. I come to keep Brentford in the Premier League for a long time. I come because the project is very good.
"I am a good player, so confident. I know [how] to score, I know [how] to assist, but firstly I know how to help [the] team."
Surprisingly, playing as a forward hasn't always been his true calling. If it wasn't for his mother, he could potentially have pursued a career as a goalkeeper having played in the position for four years as a child.
"My first game when I was younger, I come to the stadium and we [haven't got] a keeper. I said, 'why not, I can try' and I loved it. I stayed for like four years as a keeper. After my mother said 'finish, finish' I don't want you to be a keeper."
Brentford are at home to Arsenal tonight in the 2021/22 Premier League season curtain-raiser. Wissa is available after being registered earlier in the week and could be in contention to play. He is optimistic that Brentford could secure all three points.
"I hope we can win. I think we can win."