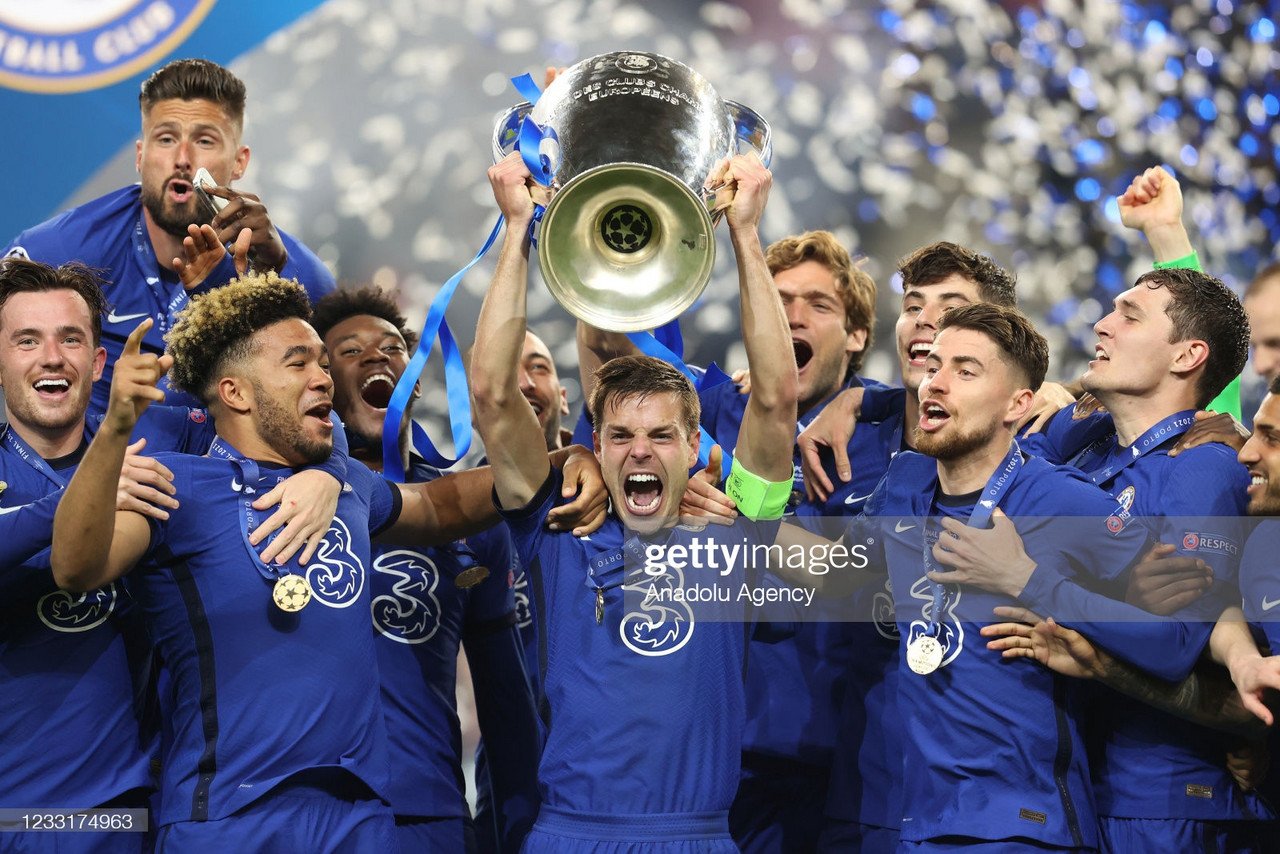 The Champions of Europe learnt their Champions League group stage opponents for the 2021/22 season after the draw was conducted in Istanbul on Thursday evening.
After winning the competition last year, the Chelsea were placed in Pot 1, among other league champions including the likes of Inter Milan, Bayern Munich and Europa League winners Villareal.
There were two familiar faces conducting the draw in Michael Essien and Branislav Ivanovic, so let's run through the three other teams picked out by the former Blues in Group H.
Juventus
The Italian giants Juventus were the first to be drawn with Chelsea in their group, and the two-times European Cup winners will be no mean feat for Thomas Tuchel and his side.
The two sides have faced each other four times in the competition, with it being evenly poised - a win a piece and two draws mean that separating the teams in recent history has been rather difficult.
Chelsea came out on top in the last knockout tie, winning 3-2 on aggregate, but the most recent matchup was back in 2012, when the Old Lady crushed the Blues 3-0 in Turin.
Zenit Saint Petersburg
The next team out of the hat (or large bowl, in this case), was another former team of Ivanovic in Zenit Saint Petersburg, a Russian outfit whom the Blues have never faced in this competition.
In fact, Chelsea have never played Zenit, so it will be a first time meeting between the two clubs, in something of a rarity in football nowadays.
With regards to Russian opposition in general, Chelsea do have a good record against such sides, winning six out of the eight games they have played, most recently in the 2020 group stage, beating Krasnodar 4-0.
Malmo
Finishing off Group H were Swedish champions Malmo, the only team from the country to have ever reached the European Cup final in the history of the competition.
Once again, like Zenit, the Blues have yet to face Malmo in this competition, but unlike the aforementioned Russian side, there has been previous fixtures between them.
Those came in February 2019, in the Europa League Round of 32 when Chelsea swept the Swedish side away, winning 5-1 on aggregate on their way to lifting the trophy against Arsenal later that year in May.
Overall, a tough but by no means impossible group for the Blues, with the first fixtures coming in less than the three weeks time, and with it the chance for Chelsea to retain the title begins.