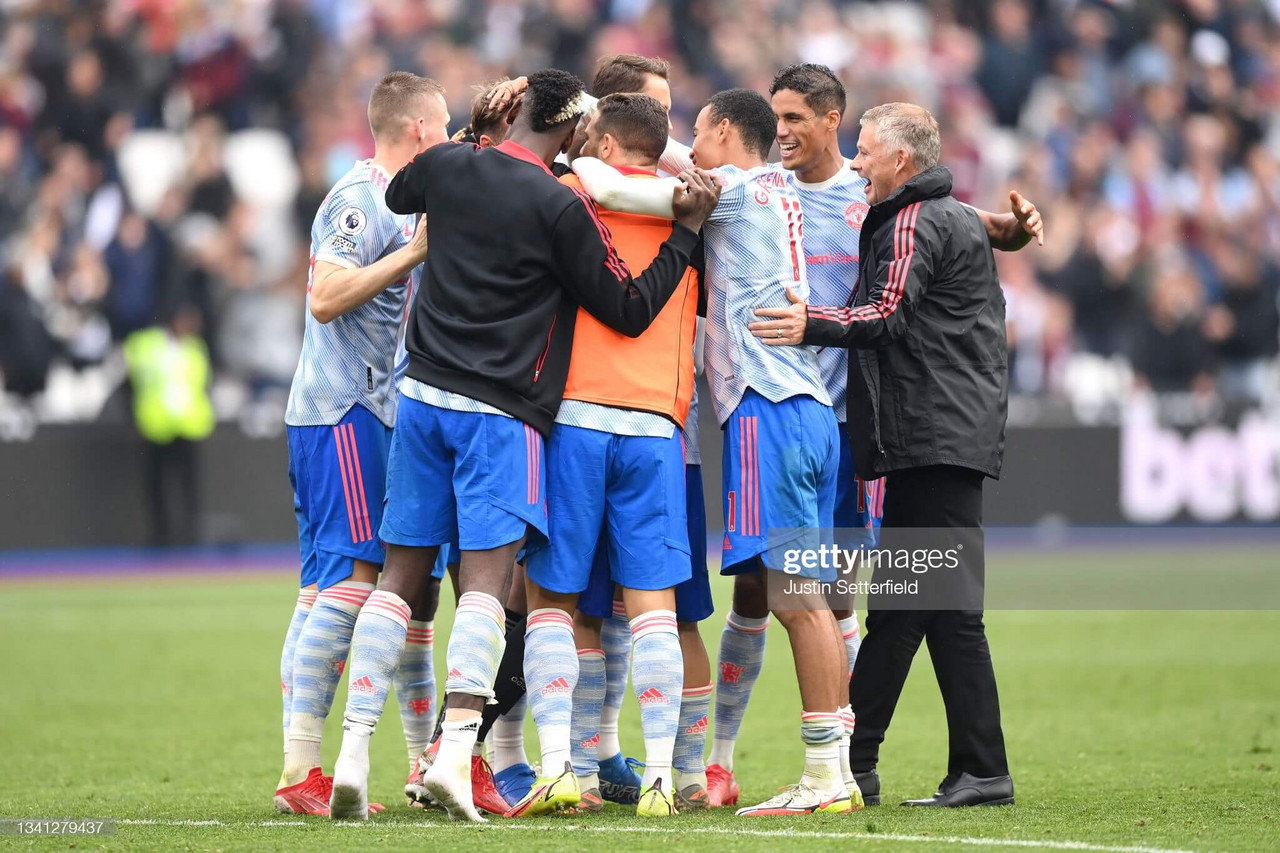 While sitting in the London Stadium on Sunday afternoon, watching Manchester United trying to prise a penalty out of referee Martin Atkinson or pass amongst themselves in defence, it was apparent that they were looking for their latest spark — their next moment. At times, in what was a highly engrossing and tactical game, it was hard not to ponder what Ole Gunnar Solskjaer's plan is for his side.
Some may ask 'who needs a plan' when your team have notched up their latest win - a fourth in the opening five Premier League games - extending their unbeaten away run in the league to 30 matches and have Cristiano Ronaldo leading the attack with goals in each of his three games since returning to the club. But even United need a more defined style of play, a way of working on the pitch, and one wasn't easy to ascertain against West Ham United.
Solskjaer is unlike the great coaches currently in the Premier League. Jurgen Klopp, Pep Guardiola and even Thomas Tuchel all imprint a style on their teams, whereas Solskjaer's United resemble more of a collection of very good players who will surely get the job done - as seen here in east London.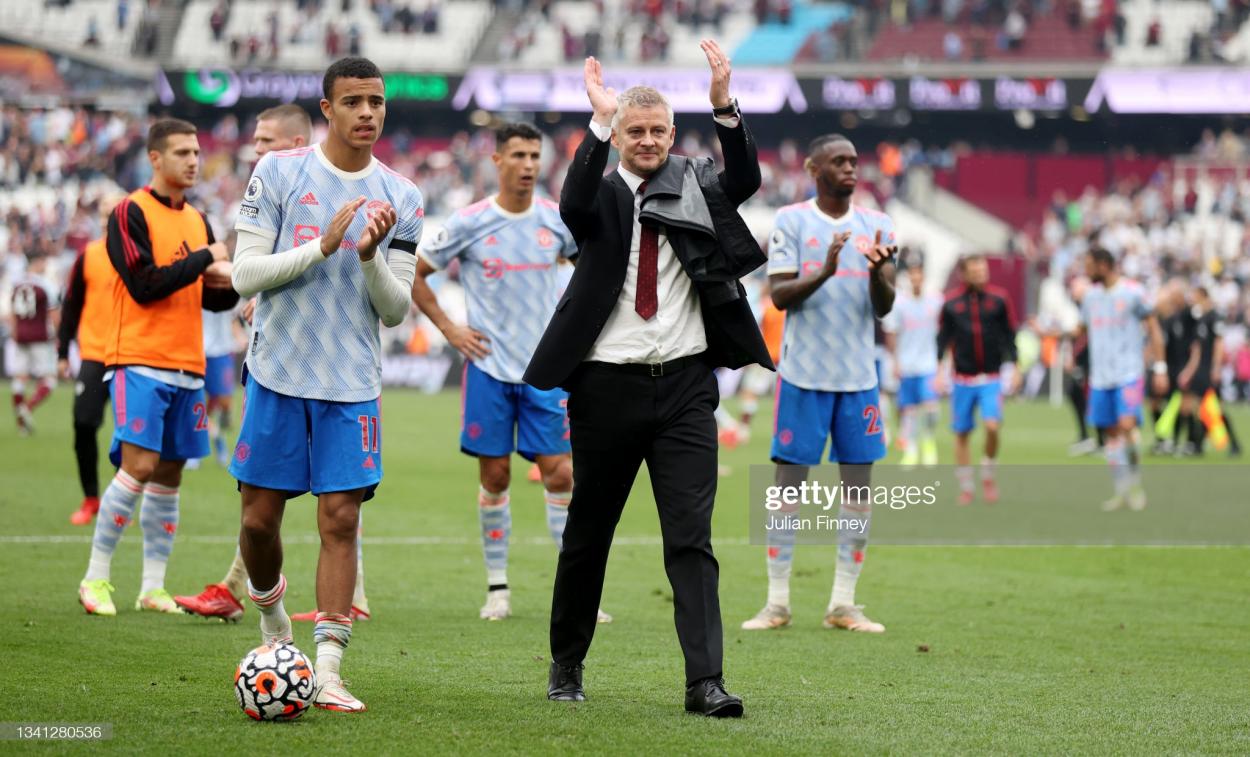 The current United manager doesn't quite have the body of experience in the dugout to match his contemporaries vying for the league title and tries to channel what has worked for him so far in his coaching career and the ideas and approaches that he learned from Sir Alex Ferguson when playing for United. For now, that's working, but time will tell if it's enough.
'Play in and for the moment'
At the moment, United are playing both in and for the moment. Ronaldo's equaliser to peg West Ham back only three minutes after they went ahead being a case in point. The summer signing has arrived to score goals and when his initial right-hook shot was saved by Lucasz Fabianski, the 36-year-old dispatched the rebound. An opportunistic, instinctive goal.
Yet, Ronaldo's overall afternoon was a relatively quiet one. Apart from a few late challenges on him by Vladimir Coufal and Kurt Zouma in the penalty area which were waved away, and the odd shot from distance stopped by the West Ham goalkeeper, Ronaldo's only influence on proceedings was via the scoreline. That, of course, is important in itself but Ronaldo's presence seemed to prevent Mason Greenwood from fully flourishing.
The tactic of piling crosses into the area may suit Ronaldo and to a lesser extent Bruno Fernandes and Paul Pogba, who can both deliver well and feast on second balls. But it's hard to see where Greenwood — who thrives on quick interchanges and short passes and who had a thwarted, frustrating afternoon – fits into this picture. Ditto Jadon Sancho, a late substitute here, or Marcus Rashford when he returns.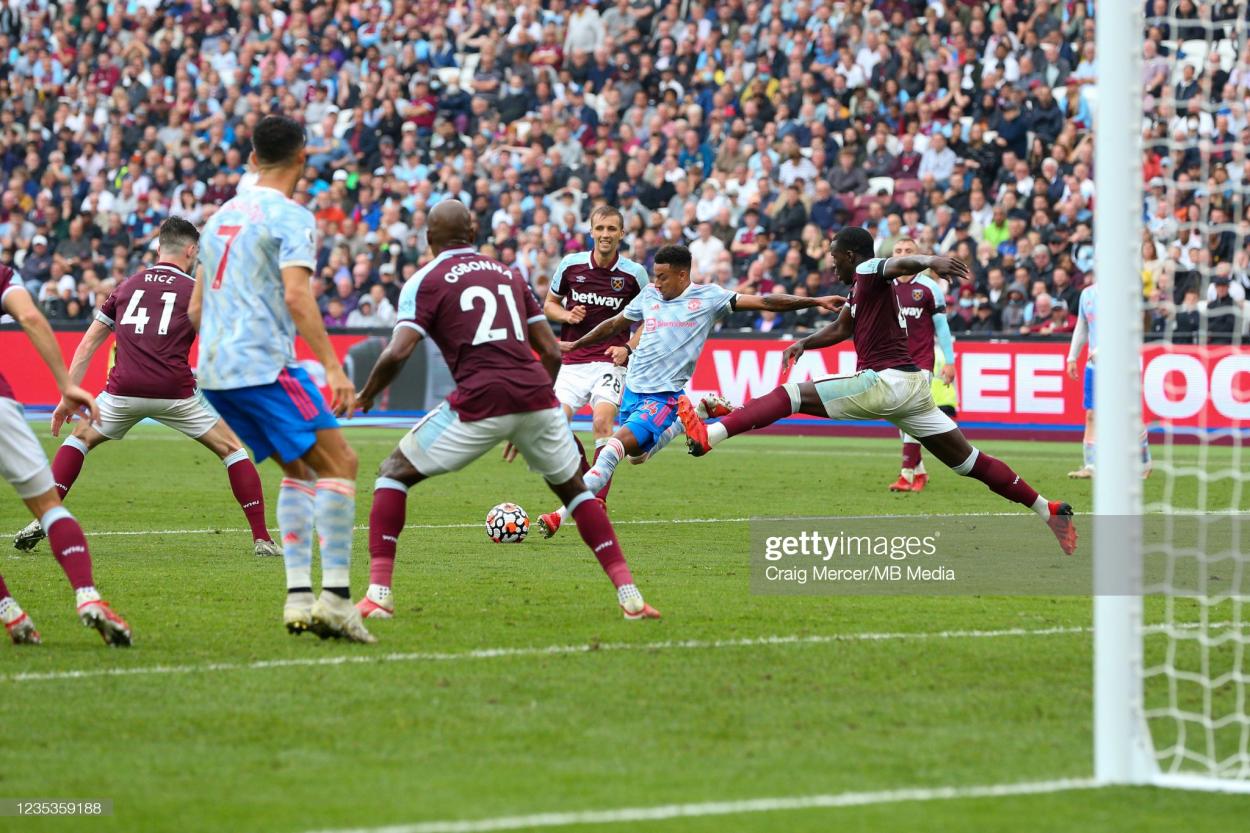 The most glaring example of United clinching their moment was with Jesse Lingard's late winner. The 28-year-old had come on only 15 minutes beforehand, he moved in from the left and swung a gorgeous curler into the far corner. Out of nothing, United's win had arrived. That's not to say that Solskjaer's team hadn't increased the pressure on West Ham in the final quarter of the game, but they hadn't particularly looked like scoring.
What's more, the whole drama of Mark Noble coming off the bench to miss West Ham's stoppage-time penalty strengthened the thought that United are getting the best of these game-shaping moments of late. Who would have thought that David De Gea, who had not saved a league penalty in almost seven years, would deny Noble, the club captain who had converted each of his spot-kicks since December 2016.
Was this more West Ham shooting themselves in the foot when they had a shot at a deserved point to maintain their own unbeaten run in the early parts of this league campaign, or simply United playing the law of averages?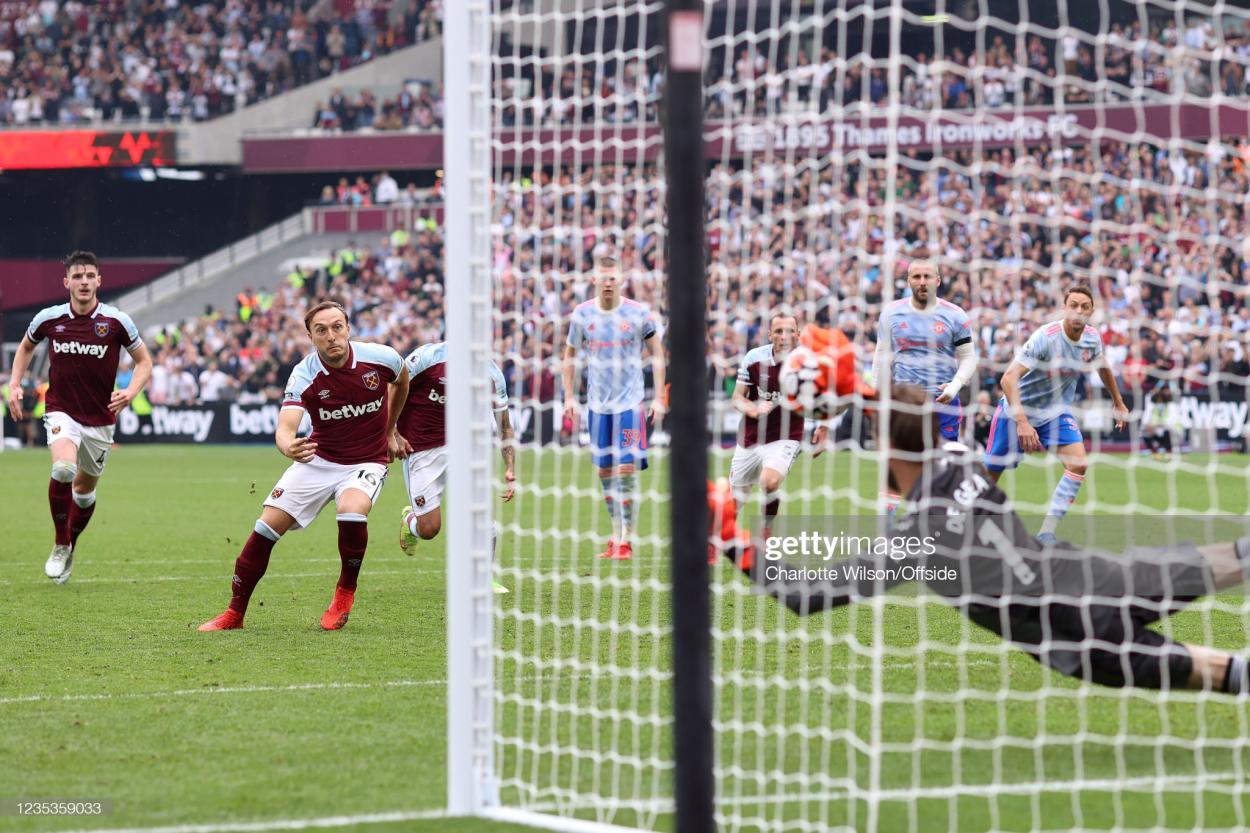 Look back to last Tuesday evening when United squandered a lead to Young Boys Bern after losing Aaron Wan-Bissaka to a red card, on this occasion Solskjaer's team couldn't manage to cling on or work a moment on which to capitalise. Again the feeling persists that United live on the edge in games with sometimes style and substance lacking and with hope more than a plan taking them forward.
It's one thing defeating Newcastle United 4-1 at Old Trafford but it takes something more to ensure a sustained challenge for the league title. At the moment, things are going Solskjaer and United's way. Ronaldo has scored four goals in three games, De Gea is in good form, as are his defence and it will take time to fully appreciate the renewed sturdiness that Raphael Varane will bring.
Yet, it's when those moments don't fall United's way and there is no clear spark from the talented individuals on the pitch or a discernible plan from the coach on the touchline, that their true ability as a team will be tested.