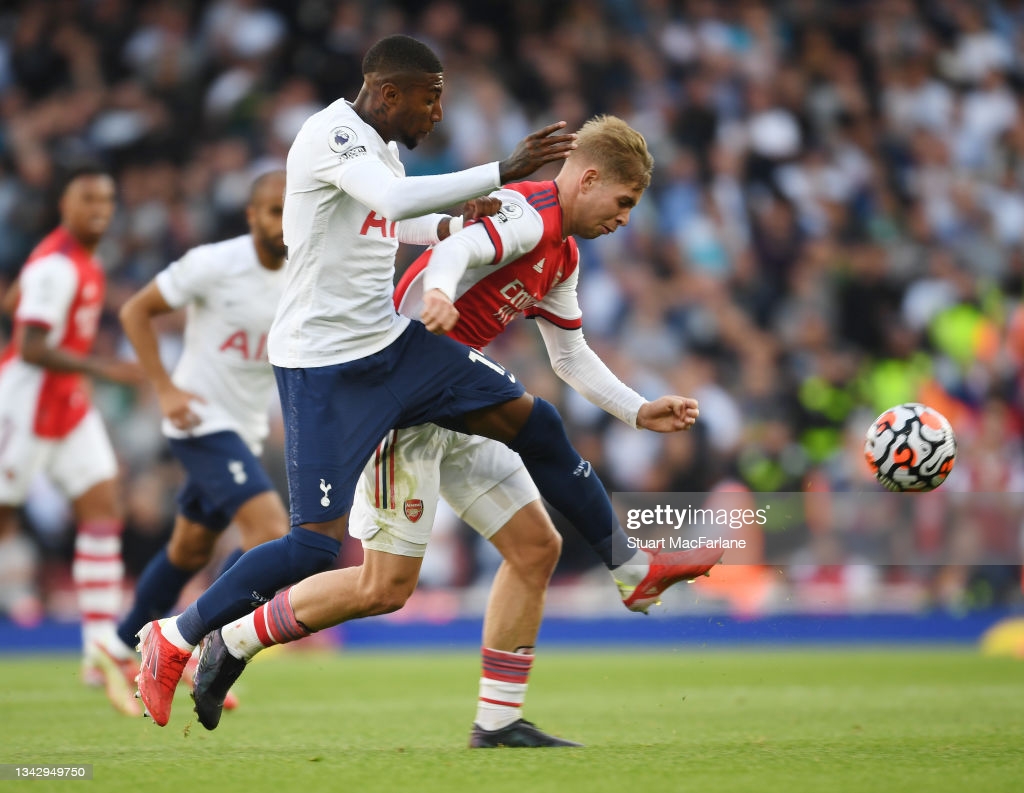 After winning their first three league games of the season, questions on Tottenham Hotspur surprising everyone this season under new manager Nuno Espírito Santo were asked. However, two games later, Tottenham have conceded six and lost their two games prior to the derby.
Compared to their North London rivals Arsenal, who lost their first three league games but have taken six from six in their last two games before yesterday's game. Despite the run of results, form goes out of the window in these ties as two clubs with a long history come face to face.
Highlights
In this case, it was Arsenal who came out on top after Spurs started the game slow and were made to pay for it after three goals from their counterparts.
It was a game to remember for the Gunners youngsters after Emile Smith Rowe and Bukayo Saka grabbed a goal and an assist each during the first half of the game. In between their goals, Pierre-Emerick Aubameyang scored his second goal of the campaign.
In the second half, Spurs looked to get something from the game, but it was a difficult task after a first half from hell. Son Heung-min scored for the visitors, but it was too little too late as the Lilywhites were still two behind and failing to find the back of the net.
It was a disaster for the Lilywhites as an embarrassing defeat in the derby allowed their opponents to move above them in the table. A miraculous turn of events as after just three games, Spurs were top and Arsenal were bottom.
Nuno Under Pressure
But it was an awful day all around for Spurs, with their players looking like they did not care and Nuno's tactics completely wrong, the new boss is under pressure just 88 days into his tenure after losing two London derbies in the space of a week.
It was a long gruelling summer for Spurs fans after the club sacked Jose Mourinho towards the end of last season and Ryan Mason took over on an interim basis for the final few games of the campaign.
It took over 70 days to find a new manager and just six games into the Premier League season, another manager is once again struggling to manage a team, who despite reinforcements, look like they don't care.
What next for Tottenham?
Where do Tottenham go from here? The statistics don't lie and despite having nine points from their opening 6 games, the Lilywhites are having one of the worst starts to the campaign compared to the rest of their opponents.
The stats do not lie, Spurs have conceded the second-most shots in the league this year and have the worst record for successful pressure. Something is not working for this side and it needs to change quickly before things go from bad to worse.
And if the team statistics were not bad enough, star marksman Harry Kane is on the worst run of his league career, having not scored for five games this is the longest goal-drought he has gone on.
After a long summer with England and the transfer saga with Manchester City, Kane could quite clearly be distracted, but his attitude needs to change quickly. During the game against Arsenal, his mistakes led to two goals for the Gunners.
Next time out, Spurs host Aston Villa, who are on fine form after cashing in on Jack Grealish in the summer and buying new, class players who helped the team to beat Manchester United on Saturday. Compared to Arsenal who travel to Brighton & Hove Albion in their next game.