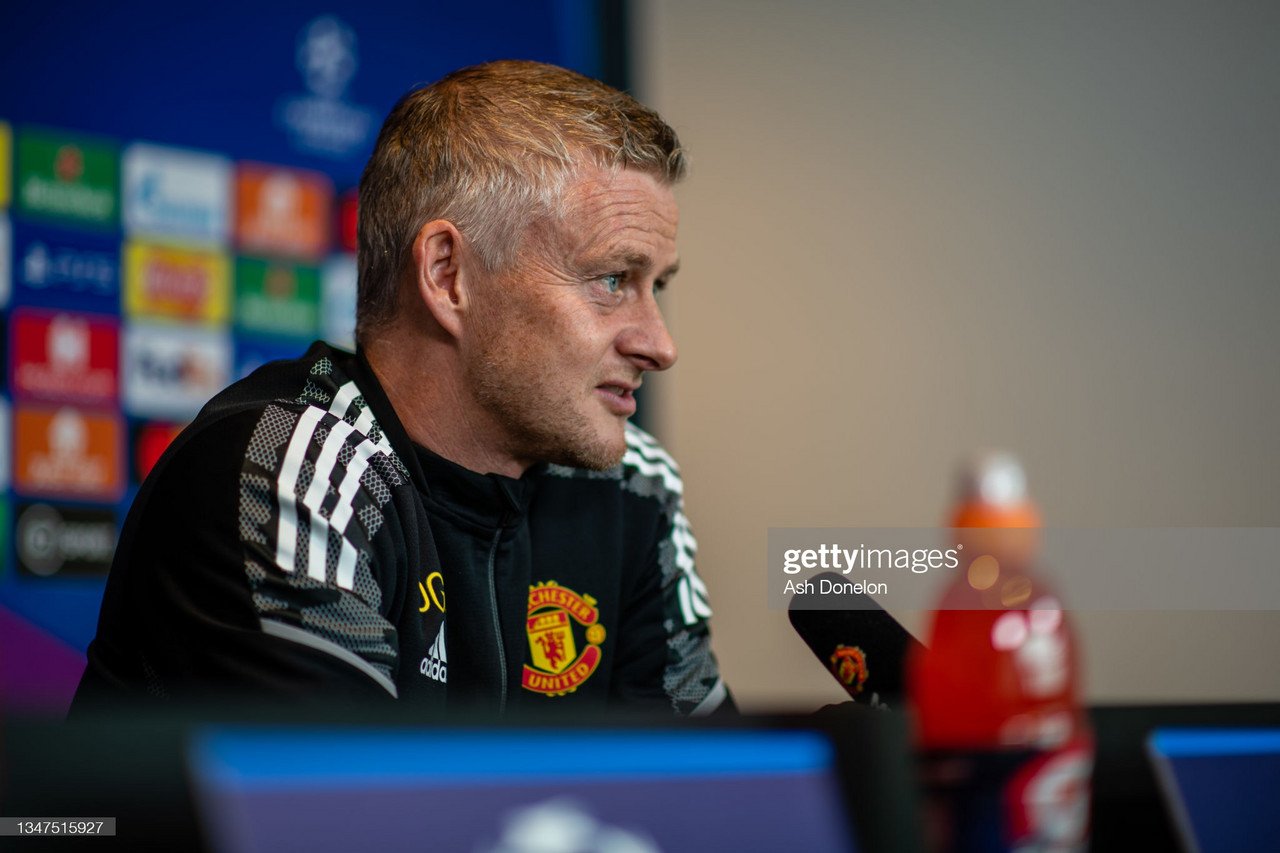 As Manchester United prepare to return to Champions League action against Atalanta, Ole Gunnar Solskjaer faced the press to preview Wednesday's encounter.
United currently sit third in Group F after picking up three points from two matches, whilst the visitors sit top of the group after winning four points from the same amount of games.
Wednesday's match has come at a pivotal time for Solskjaer and The Red Devils, with the club only winning one of their previous four matches, leading the Norwegian to be under immense scrutiny.
The United boss has felt the heat many times during his Old Trafford tenure but this seems like his toughest spell to many, with large portions of the fanbase beginning to question whether his time is up.
Despite this, Solskjaer is no doubt in charge of Wednesday's game against Atalanta, and a victory could begin to change the whole complexion around the club.
Here's what he had to say ahead of the Champions League tie:
United have to put things right:
Solskjaer has recognised that there is certainly room for improvements at Old Trafford, particularly after Sunday's game against Leicester City.
One win in five games has seen the atmosphere turn dark, but Solskjaer is well aware that Wednesday's game serves an opportunity to turn around the club's fortunes:
"As you do after every game, we look through the game, we analyse the game, we look at what we did well, what we didn't do well, what we have to improve for the next game. But you move on quickly to the next opponent and this is Atalanta, which is a different opposition, a different competition.
"We focus on what we need to be good at in this game. As I've said, there's been loads of stuff that hasn't been good enough lately and we have to put a few things right and hopefully tomorrow we'll see a result and a performance from that," he added.
Solskjaer is proud of Rashford:
The United boss was quick to praise Marcus Rashford in his press conference after his post-match comments after the Leicester game regarding the academy graduate were misconstrued.
A mere throwaway comment saying that Rashford is now in a position where he can focus on football again after time out with injury was used against the Norwegian in the media, but Solskjaer cleared the air:
"Just to get the elephant out of the room straight away, with the headlines that came after the chat I had before the Leicester game. I'm so unbelievably proud about what Marcus has done on and off the pitch.
"And now, you know what I said, and you made a headline out of one little comment that I never intended to be the focus of what I was saying.
"I was saying about Marcus, now it must be nice for the boy to go into training and not feeling his ankle, his shoulder or his back and he can just enjoy his football. I think you all know that. Just so there's no more questions on that one or you can ask Marcus about it," Solskjaer added.
Atalanta have an attacking Philosophy:
This may be the very first meeting between the two sides, but that doesn't mean that the United boss hasn't watched the Italian side closely.
Solskjaer is fond of how Atalanta play and has been watching them closely:
"I'm very impressed by Atalanta's way, call it the Atalanta way to put it that way. The style they play, the way they develop players, the results they've had in the last few years, the manager is clearly very strong, and he wants his team to play in a certain way.
"Of course, we signed Amad from Atalanta, we've watched them quite a lot and it's a team with attacking philosophy that I think most lovers of football enjoy and like. One player [to pinpoint as a key man]? I don't think it's fair to pick out one player because I think it's a team with a style that will cause you problems, but with good individual players, definitely. But it's wrong to just name the one," he said.