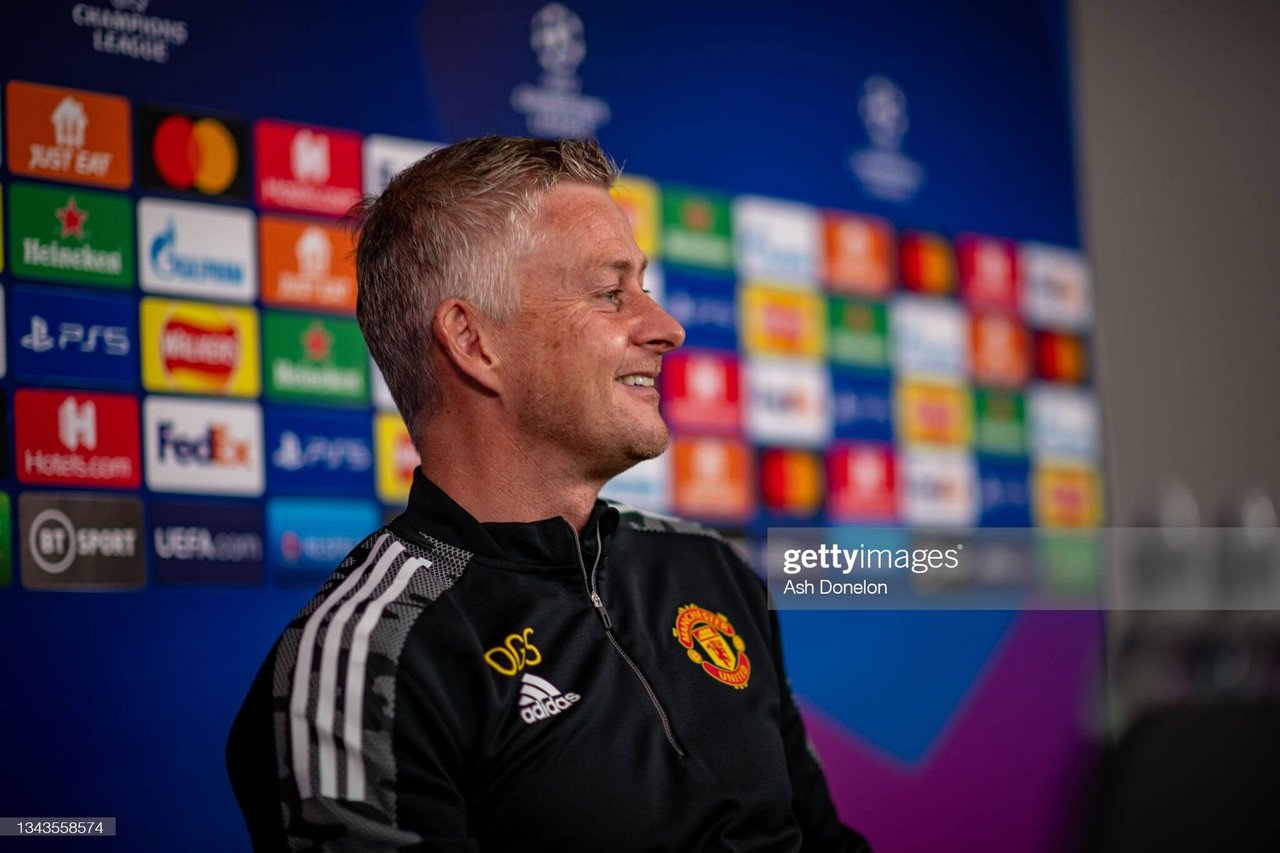 Villarreal may be the draw specialists but Manchester United must defeat their Spanish opponents for Ole Gunnar Solskjaer's team to return to the path of progression after an underwhelming few weeks. United have won one of their last four games in all competitions and are hoping to register their first win in this season's Champions League group-stage when they meet Unai Emery's team at Old Trafford tomorrow.
It was Villarreal who defeated United on penalties in last season's Europa League final to claim the first piece of silverware in the club's history. The final in Gdansk ended 1-1 but the previous four meetings between the two clubs have all finished goalless.
What's more, Emery's team have drawn seven of their eight games so far this season, including their opening Champions League game with Atalanta, and four of those have ended 0-0; rightly giving the team the crown as Kings of the Draw.
However, a draw will not suffice for Solskjaer's men given they let a one-goal lead slip in their opening group F defeat to Young Boys after Aaron Wan-Bissaka was dismissed, and thus need to start accumulating points if they are to continue harbouring hopes of progressing to the knockout rounds.
When asked about how his side are progressing and whether expectations are rising around the club, Solskjaer replied: "That pressure is a privilege. To work in this environment you have to embrace that pressure.
"The progress and the process has worked well. I have to say the backing I've got seems to me that we're sticking to that plan. But we're in a results business. We're here to win, we're here to get up there and clearly we've improved, expectations have improved with the signings and better performances. I'm here to win. Don't think twice about that."
Having lost to Young Boys in the opening group game, and lost to Aston Villa and West Ham United in domestic matches since then, Solskjaer is fully aware of the need for his team to put to rest this slight slip in results.
"If you end up with zero or one point after two games, you need to win the last four probably," he said. "It's still not a must-win game but it's a very important game definitely. As I said after Young Boys, home games if you get three wins and you win one away game then you should be through, or you will be through.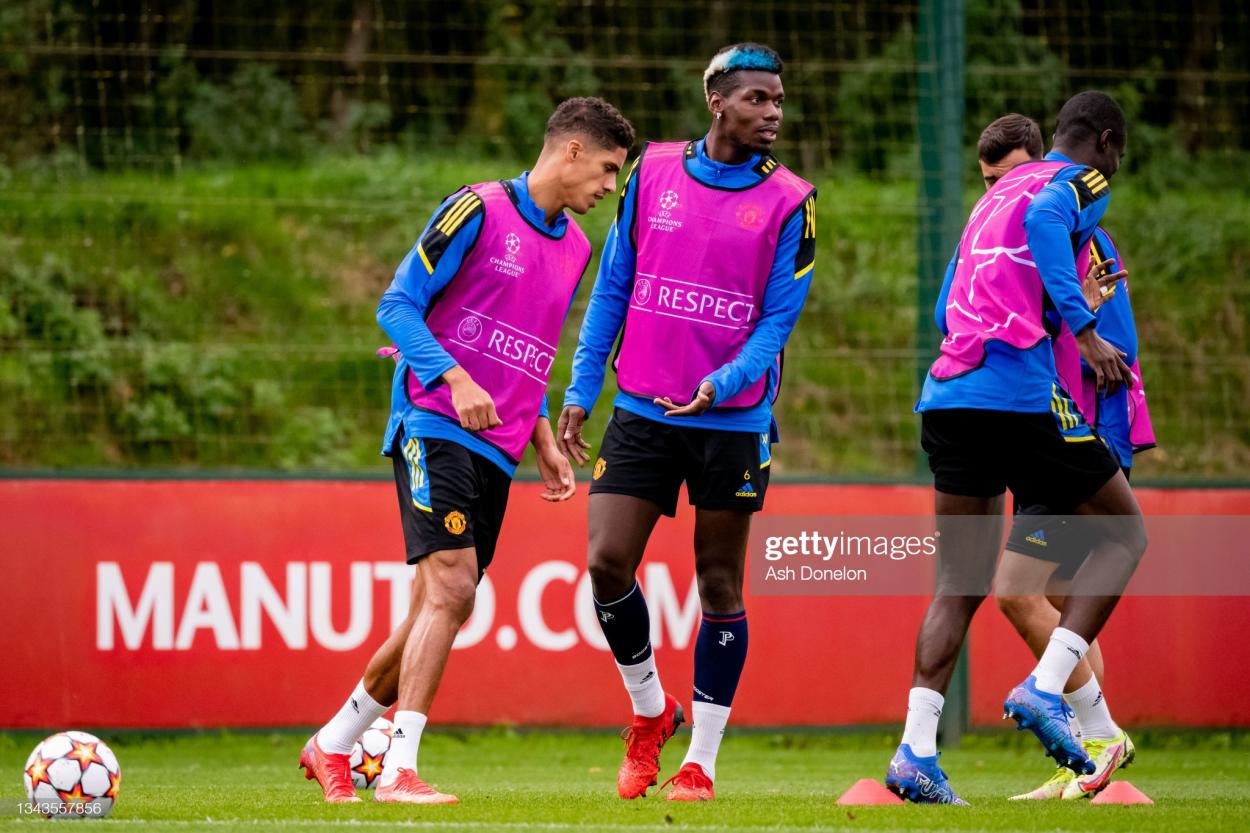 "The focus is on three points. We've been looking at Villarreal again, looking at the final, what we can do better, what worked and what was good in that game and we'll get a good response from the weekend, of course."
Maguire facing a 'few weeks' out
The United manager also confirmed that Harry Maguire is facing a "few weeks" on the sidelines with a calf injury. The 28-year-old centre-back limped off in the second half of Saturday's 1-0 home defeat to Aston Villa and is now a doubt for the upcoming International break with Gareth Southgate due to name his squad for England's matches with Andorra and Hungary on Thursday.
"It's his calf," Solskjaer said of Maguire's injury. "That might take a few weeks, so let's see how quickly he recovers. Of course he was hoping to play against Villarreal as he missed the last game [the final] we played against them, but then again, that's football for you and with Aaron [Wan-Bissaka] suspended we'll have to make a few changes."
Solskjaer may be able to call on Luke Shaw despite the full-back having been an injury doubt after limping off at the weekend. "Luke has been in today, so I'll give him a chance to be involved tomorrow, however he didn't train with the team," Solskjaer added.
Varane: 'We're on the right road'
Meanwhile, Raphael Varane has likened the atmosphere he has observed since joining United in the summer to that of Real Madrid and the French national team. The centre-back is a World Cup winner with France in 2018 and lifted the Champions League on four occasions at Real Madrid; he said that United's winning mentality is similar.
"It's always hard to make comparisons like this," Varane admitted. "Big clubs are always wanting a lot of their players, they expect a lot from the players. There are a lot of demands on any player. I believe that it's fairly similar, I'd say. The hopes and demands and expectations at big clubs are always fairly similar.
"After a defeat or a draw, you know what it's like, it's always very negative when that happens. The key is to keep up good runs of results and be positive. That pressure you kind of live with it at big clubs but it's hard to say whether it's bigger in one or lesser in another. There is always a lot of expectation, for sure.
"What I've been able to see is, with my team-mates, there's a lot of quality in our squad, in our team. We've got huge potential, I'm convinced of it. We're working really hard, we're working well in training. I think we're improving all the time. Since the start of the season I think we're on a positive, upward curve. As I say, we're on the right road."