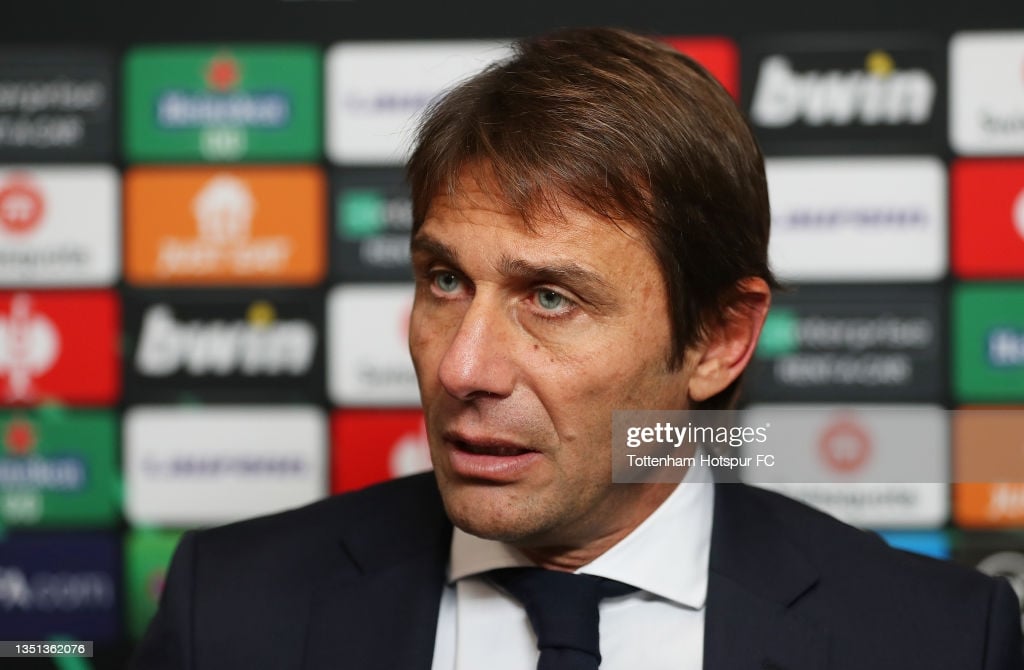 Antonio Conte started his career as Spurs manager with a thrilling 3-2 victory over Vitesse in the group stage of the UEFA Europa Conference League.
Now, the Italian manager will look to keep his momentum going and get his first league win this season with Spurs.
The 'Lilywhites' will not have an easy task though, considering that they will be visiting Everton at Merseyside, a place where they haven't won since 2019.
The new chapter has begun.

🔜 @Everton. pic.twitter.com/1qa09YV3vz

— Tottenham Hotspur (@SpursOfficial) November 5, 2021
Key quotes
Antonio Conte addressed multiple aspects of his coaching style during the press conference, but he made sure to confirm that there's plenty of work to do in order for the Club to achieve big things.
''This squad has to work to improve their physical condition, to go into my idea of football, to have more order on the pitch and to not be so emotional during the game, to improve their capacity also to suffer,'' Conte said.
''We have to improve many aspects. For this reason, Tottenham decided to change something. Because when the situation is not good, usually the coach pays for this.
But for sure we have to work together and the players must know very well that we have to work a lot. If we want to win something important for the present or the future, we have to be all together, be focused and show the desire to work all together inside to improve the situation. But we're ready.''
Harry Kane
Conte also touched on Harry Kane's current situation, especially after all the controversy during the summer and the striker's poor start of the Premier League campaign.
''We're talking [about] an important player not only for Tottenham, but also for the national team,'' he added. ''Harry is a really good player and for sure we have to work with him but with all the players to improve this situation.
I've seen in a few days that we need to work a lot to improve many aspects – for every single player not only one, two or three.''
Watching this man on the touchline... 😍 pic.twitter.com/JnY4pBua0Z

— Tottenham Hotspur (@SpursOfficial) November 4, 2021
Room for improvement
Lastly, Conte ended his pre-game press conference by stating that there are multiple aspects of the game that Spurs have to improve, and it takes time to achieve these goal.
''Sure we are working on lots of things,'' Conte concluded. ''Everything. We are focusing above all on putting a bit of organisation on the pitch.
I think that a team, to obtain results, has to be organised. We are looking to work on tactics to give the team a real identity and give my ideas of football.
Obviously, like I said before, this needs time. Taking a squad at the start of the season is great where you have a month where you see them every day for two training sessions. You have all the time at your disposal. When you come once the championship has started, you have to find the time to work and improve.''