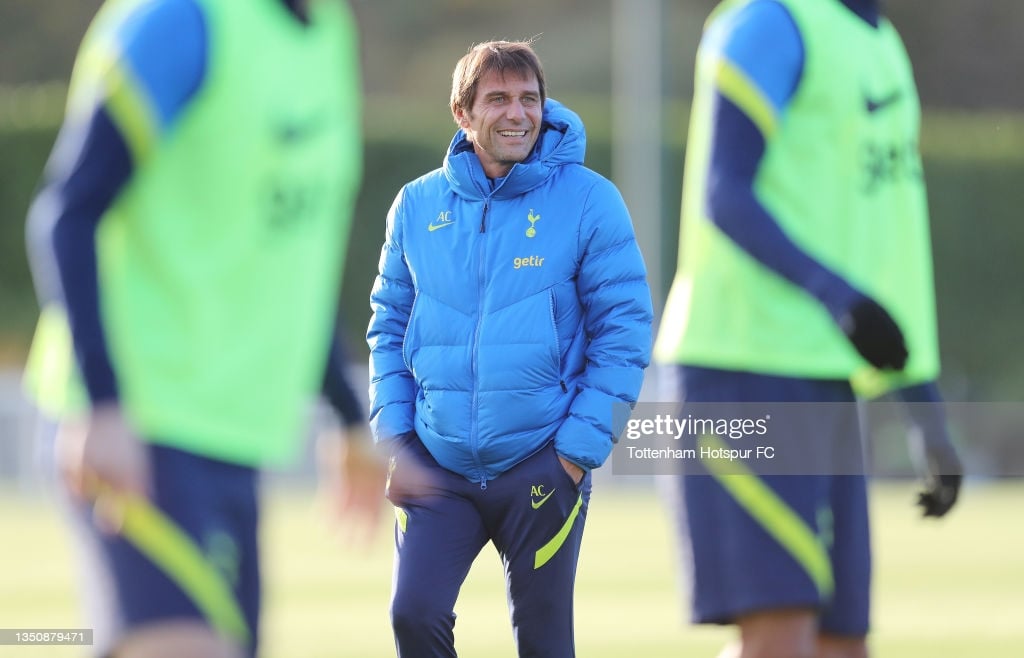 It is a new era at Tottenham Hotspur, and after the brief stint of Nuno Espírito Santo in charge of the North London side, it is now time to see one of the greatest to ever do it, Antonio Conte go to work.
The Italian manager has been officially introduced to the players and is ready to face his first match in charge of Spurs.
Thank You
In his introductory press conference, Conte spoke about how great of an honor this is, and thanked everyone who supported him in this decision.
"First of all, thanks, and for me it's a great pleasure, a great honour to become the Tottenham manager. I think this is a great opportunity for me to come back in England in a club of top players and, for sure, it will be a pleasure to be Tottenham manager.
"I want to say that the club and Daniel Levy wanted me, strongly, and I think it has been, for me, an honour to accept this, to become manager, and now, for sure, I want to repay this trust."
Conte has won titles with Juventus, Inter Milan and Chelsea, the most recent in Serie A last season with Internazionale.
𝐓𝐡𝐞 𝐟𝐢𝐫𝐬𝐭 𝐢𝐧𝐭𝐞𝐫𝐯𝐢𝐞𝐰: Antonio Conte. pic.twitter.com/8BICCuSZbS

— Tottenham Hotspur (@SpursOfficial) November 3, 2021
Tottenham in the summer?
The 52 year-old even stated that Tottenham had approached him during the summer, but he was not ready to take the job after two successful season with Inter.
"There was a call from Tottenham this summer and I was very clear with Tottenham because I had just finished with Inter, two important seasons, two very tough seasons and, honestly, it wasn't the right time to start again another experience, this time with Tottenham, an important club in England, an important club in the world.
"I was sure I needed a break, especially after two intense seasons in Italy with Inter Milan. This experience was great and in two years, we won the league, second place in the first season, final of the Europa League after 10 years, and then we won the league."
𝐂𝐎𝐍𝐓𝐄. pic.twitter.com/7xDtmrMM4x

— Tottenham Hotspur (@SpursOfficial) November 2, 2021
Although he has won multiple titles in the past, including the Premier League with Chelsea in 2017, the Italian made sure to clarify that he doesn't live of his past success, and wants to win now.
"I'm proud about my past, but I'm a person who lives in the present."
I arrive in a situation at a top club where the stadium, the training ground are wonderful, and I think Tottenham is top in this aspect. I think I will be able to start to work to bring Tottenham on the pitch to the same level of the infrastructure. Tottenham, now outside, is really, really top."
Conte is Tottenham's third manager in seven months and his contract runs through the end of the 2022-23 season with an option to extend.